Rate Now
Share Your Experience
Have you seen Dr. Steven Heaney?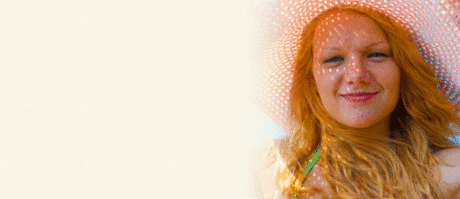 Skin Cancer
Get the facts about skin cancer, including the different types and symptoms.
32 Ratings with 10 Comments
5.0 Rating
July 28th, 2017
Compassionate Doctor
5.0 Rating
March 2nd, 2017
Great Experience
5.0 Rating
March 2nd, 2017
Great Experience
1.0 Rating
March 1st, 2017
Refused Treatment
5.0 Rating
September 18th, 2016
Dr. Heaney is #1 in my book as a Doctor
3.7 Rating
December 14th, 2014
Friendly experienced doctor and staff
1.0 Rating
December 16th, 2013
Morality for patients
A few years ago, I got a terrible result from Dr. Stephen J. Heaney in his Erie, PA office. I feel that he totally destroyed my self-esteem by performing an operation that he should NOT have chosen to do! Here are the facts: I originally consulted with him about very thin, flat, pale, (almost un-noticeable) linear scars located on my arm that bothered me because they looked self-inflicted, and were difficult to hide and explain under public discretion. During the consultation, it was decided that Dr. Stephen J Heaney, MD would remove them by excising a large chunk of skin from my arm in a SINGLE STAGED OPERATION! This surgery left me with a scar almost 1-inch wide, and is still angry red several years later----even after multiple treatments from the pulsed dye laser at a facility in New York. Stephen J Heaney, MD would most likely argue that the manner in which a wound heals is unpredictable, unique to each individual, and that there is no way to guarantee a satisfactory result. While these arguments are valid and generally true, it is well documented throughout the medical literature, and widely accepted by other plastic surgeons and doctors that the volar forearm is an area of the body that DOES NOT generally heal well because of the location and amount of tension present on the skin due to the underlying muscle tissue. When I asked Stephen J Heaney, MD. about the width of the scar he drew a line with his pencil. He then went on to say that I was his miracle patient. I trusted his knowledge and experience and was horribly disappointed. In fact, upon completion of the operation he told me to keep the tape on the scar forever........indicating he knew well ahead of time that the resulting scar would be unsightly. Dr. Stephen Heaney DID NOT thoroughly address these issues during the consultation. The only positive thing I can say about the operation is that there were no major complications (ie. infection, wound dehiscence)... Because of my questionable psychological state of mind, Stephen J. Heaney MD. should have tried his best to talk me out of surgery. Ultimately, if you are considering plastic surgery and live in the Erie area------------go else where, preferably to a reputable plastic surgeon in a larger city.
5.0 Rating
July 21st, 2013
Breast Augmentation
Dr. Heaney is awesome, as is his assistant Heather. They were so friendly, informative, and gave me all the time I needed in the consultation. They were open and honest, and quick to schedule. I feel like a new person with my augmentation and feel like I look healthier than I ever have. I am not even a week out of surgery and feel great and only needed my pain meds the first three days, so it was much better than I thought. Dr. Heaney talked to both my husband and I before the surgery and explained things in detail. After it was done, he talked to my husband and filled him in. Overall, fabulous experience and he did a great job!
2.3 Rating
April 24th, 2013
cosmetic procedure
I was disappointed with the doctor after my procedure. He never once came in and spoke with me or my spouse after the procedure was done, and we were in the surgical center from 7 am until noon, thus allowing enough time for him to come in and speak with us about how everything went. Even the nurses were surprised that he didn't talk with us about how it went nor did he follow up with instructions on going home before we left the surgical facility. Additionally, he showed up for surgery that morning and looked like he had just gotten out of bed...his shirt was half way hanging out of his pants, his hair was messy and all over the place, etc. He has a nice and clean office though, with nice office staff, and books of pictures for patients to look at concerning cosmetic procedures. He also takes care credit which is helpful if you decide to use that type of financing. He did not however, provide a chance during the consultations to try on different implant sizes to see what size you would prefer. That was a little shocking as well. I met with 5 other surgeons for consults and they all provided an opportunity to try on different sizers to relay to the doctor the look and size I wanted. In hindsight, I may have chosen a different doctor. I rated the lower stars because of his lack of interest in speaking with me after the procedure, and how unprofessional he seemed the morning of my surgery when he arrived so sloppily looking
5.0 Rating
March 22nd, 2010
Exceptional Plastic Surgeon!
Dr, Heaney and his staff worked with me about six months prior to my surgery, I didn't meet him til the day before surgery but only because I was so far away. his staff is incredibly friendly and caring I felt extremely comfortable considering I suffer from an anxiety disorder! he answered all my questions and was super friendly, I had a breast augmentation done and before I had my surgery I had very veryyy low self esteem, I am incredibly grateful that all that has changed my confidence has gone through the roof and I seriously couldn't be happier. I love the new me!!! Thank you Dr. Heaney and staff I love you guys and I wouldn't have anyone else touch me after coming to you guys I look forward to getting more work done!!!!!!!!
5.0 Rating
August 14th, 2017
5.0 Rating
August 14th, 2017