Rate Now
Share Your Experience
Have you seen Dr. Steven Holtzman?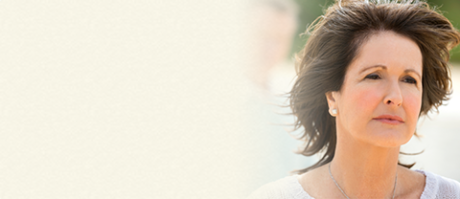 Metastatic Melanoma
The facts about metastatic melanoma, a serious skin cancer, including signs, symptoms & what happens to the body in each stage of cancer.
15 Ratings with 8 Comments
1.0 Rating
June 26th, 2016
5.0 Rating
March 15th, 2016
Great Doctor and kind human being.
1.0 Rating
November 17th, 2015
Horrible Doctor
He is a horrible ER doctor he does not even care about his patience my daughter was having a asthma attack and running a fever and he sent her home and said nothing was wrong with her. I had to take my child to another hospital to get proper treatment. After 2 hours of breathing treatment and a steroid my child was doing better. No thanks to this man who said my 7 year old child was fine and nothing was wrong with her and had the nerve to laugh when i told him that she was not ok and need further treatment.
5.0 Rating
June 29th, 2012
Dr Holtzman diagnosed Facial MRSA and saved my eye
5.0 Rating
September 30th, 2011
HEAVEN IN A WHITE COHAT!
1.0 Rating
September 9th, 2010
What type of M.D. Is He
I was treated like a number. This doctor was used to perform an impairment rating on my Carpal Tunnel work related injury. I was a pay day for this doctor. I have seen a lot of doctors due to my 35-years for a big utility company. This company has no respect for the injuried workers. They will find a way to fire you if you turn in injuries on the job. This doctor seems to be a player for the big companies and their workers' compensation carriers. He hit a home run by giving me a "0" impairment rating. This is the way the employees are at a big loss in the system. If you can find a way to get a fair doctor , you may not want to visit this doctor. It appears that he is playing ball for the people with the deep pockets. If you have big money, you may be able to get a fair and honest report. We injured workers need to stick togeather and find a way to get rid of the big ungodly ,Greedy companies and their W/C carriers and paid off doctors and lawyers and make a good change for the honest working man. I rate this doctor as a "0" paid for hire.
1.0 Rating
April 6th, 2010
Horrible doctor
After the delivery of my child, I went to the ER 4 weeks later with severe abdominal and back pain. I waited in the ER for hours before I saw Dr. Holtzman. I was in severe pain and vomiting. The doctor ordered a CT scan of the abdomen and hours later told me I had a stomach bug and sent me home with a prescription for diarrhea medicine. Two days later I went to my general physician and he took x-rays of my stomach and did some blood work. The x-rays showed gallstones and the blood work was off the chart. He sent me directly to the ER with a surgeon waiting. The surgeon tried to remove the gallbladder and at the age of 25 I had a heart attack and went into cardiac arrest. I was then cut open and pancretitus was found. (The gallstones had dropped into my pancreatic duct.) My liver was failing and my colon was nearly destroyed by the pancreatic fluid. I was in a coma for 2 months and spent a total of 7 months in the hospital because Dr. Holtzman did not take the time to view the original CT scan that showed those gallstones that nearly killed me. His bed side manner is horrible. He has no understanding for his patients or their needs. He had terrible listening skills and does not take the time to assess the patient. Because of this man I lost 7 months with my newborn daughter and the ability to have more children. I would not recommend this man to a serial killer!
1.0 Rating
August 5th, 2009
S. A. - Amarillo Texas
I was taken to the ER after a fall at home. I knew I had done something, as I was paralyzed for approx 45 min after the fall and I am a ER and Trauma RN. I arrived by ambulance at our local ER. Dr. Holtzman came in my room and TOLD me to sit up-when I said I couldn't-he said that if I could not sit up-he could not help me and started to leave the room. My daughter helped me to sit up. My daughter tried to tell him all of my past medical history and he LITERALLY told my 22 yr. old daughter to "Shut up and go sit in the corner". I was sent to Xray for a AP and Lat of the lumber spine. He would not give me anything for pain. As a matter of fact, he had me straight cathed-assuming that I was drug seeking. He stated that the xrays showed only a "back strain". I asked him to call my pain management physician or my neurosurgeon-Dr. Holtzman refused to call either of my doctors-stating "you can call them yourself-there is nothing wrong with you except a back strain". He sent me home with 20 flexaril. I went to my pain doctor 5 days later. By this time, I was on a walker and could barely walk. I went for a CT scan the following day. Approximately 3 hrs after getting the results of my CT scan-my neurosurgeon called and told me to get to the hospital IMMEDIATELY. I asked why and was told that I had I SEVERE T12 blow out fracture and that any wrong movement could cause me to become paralyzed. The original xrays taken in the ER and ordered by Dr. Holtzman showed a "Major T-12 deformity"-words by the radiologist. The radiologist called my neurosurgeon and stated "Please tell me we didn't send this girl home and she is paralyzed now". I ended up having a 5 level fusion all the way around with a cage and hardware. This man needs to be reprimanded or better yet-lose his license for his blantant disregard for a patient and not just a layman patient-but a ER/ICU nurse. He DOES NOT need to practice medicine. He is the MOST uncompassionate, rude, ill-mannered, and arrogant physician I have EVER met in 20+ years in the medical profession. I would not recommend him to ANYONE I know-family, friend, or even a enemy.
5.0 Rating
December 4th, 2014