Rate Now
Share Your Experience
Have you seen Steven Hotze?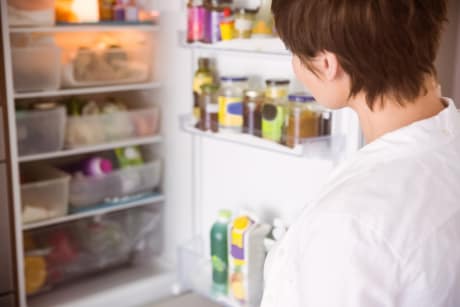 Binge Eating Disorder
Get the facts about binge eating disorder, including symptoms, causes and related conditions.
107 Ratings with 12 Comments
5.0 Rating
October 16th, 2016
Pioneer in Women's Medicine
1.0 Rating
March 13th, 2016
Run Away!!! (One star is too many)
My wife of over 30 yrs wanted her life back from suffering related issues from thyroid problems. We believed in Hotze. Through 5 months of diligently taking his supplements and vitamins, she started feeling WORSE and started experiencing irregular and racing heart rhythms bad enough that we almost went to the emergency room. NO, THIS PROGRAM WILL NOT WORK FOR YOU. It will remove over $4000 from your bank account though. I will be working months of overtime recoup this money. We were hoping she would get her "quality of life" back, but Hotze put her health at risk and stole our money. I will be filing a complaint with the TX. Medical Review Board.
5.0 Rating
December 18th, 2015
Great place
5.0 Rating
December 13th, 2015
Hotze is like going to a spa!
4.0 Rating
August 15th, 2015
I think Dr Hotze and staff are amazing! Maybe it's bc I spent a so many years fight doctors to test something other then just my TSH to finally discover that I have a thyroid problem. And then another few years fighting them to put me on armour. Or maybe it's bc I already had a good understanding of what my disease is but I did not experienced any of the negative reviews that other people have posted. I knew that it would be pricey. I vaguely knew what would be prescribed to me and why. I never once felt like anyone pushed any unnessary test or vitamins on me. In fact, I was encouraged to keep using the vitamins I already had to save money. I feel truly blessed to finally be being treated by Dr. Hotze!
5.0 Rating
June 11th, 2015
Hotze Wellness Center is a Blessing and Life Saver
I thank God for guiding me to this clinic. Mainstream doctors failed me miserably - I had every test in the book done, MRI scans, blood work, you name it, and all they could tell me is that they didn't know what was wrong and prescribed drug after drug and told me I would have to live with my symptoms. I was only in my mid thirties and I had debilitating fatigue - I couldn't work anymore and had to move home with my parents. Yes, they ruled out mono. I also had memory issues and couldn't think well, constipation, muscle pain, insomnia, extremely dry skin, I was very weak all over, short of breath, hoarse throat, migraines, and on and on. It took me getting to the Hotze Center that FINALLY gave me the RIGHT diagnosis of hypothyroidism. I also was deficient in cortisol and progesterone. WHY COULDN'T REGULAR DOCTORS FIND THIS? For all you nay-sayers out there, you need to read this. Even the experts at Baylor couldn't help me - and this should have been easy diagnosis for them. Don't let your doctor rely only on a blood test (TSH) to decide if you have low thyroid function. So if you are looking for answers, this place is a God send. As far as price, don't spend that money on a vacation or new living room sofa and big screen TV - go and get your health back first. With mainstream doctors, and with health insurance (which ultimately did me no good), I still spent thousands of dollars trying to get answers from regular doctors. That money would have been better spent here at Hotze in the first place. Thank you, Dr. Hotze, and your staff, for actually helping people like me get well.
5.0 Rating
March 23rd, 2015
Health
Dr Hotze has helped me for the last 12 years. Hes a great educator. Lots of Drs do not get further education about the things he does. Getting to the bottom of the problem. Health was taken out of the medical teaching many years ago, so therefore we need someone to fill that space. Drs are great when needed but not for Health!!!
5.0 Rating
December 11th, 2014
Thank God for Dr. Hotze.
1.0 Rating
August 6th, 2014
Very disappointing
1.0 Rating
July 29th, 2012