Rate Now
Share Your Experience
Have you seen Dr. Steven Robinson?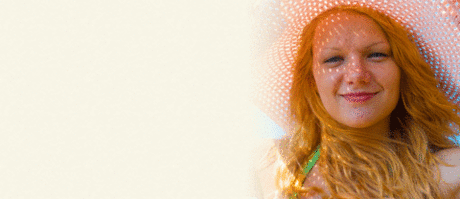 Skin Cancer
Get the facts about skin cancer, including the different types and symptoms.
24 Ratings with 13 Comments
1.0 Rating
February 4th, 2017
Breast Reduction
Dr. Robinson did a breast reduction on me and all I can say is LISTEN.....find another surgeon! My scars are horrible. He stitched my nipples on the outside with what looked like a knot tied in a shoestring, just the same way a surgeon would stitch up a cut on your head and the pigment in my nipples are missing all along the edges where he put each suture in. All that is left is a nasty scar where each of the sutures were placed! Oh, and did I forget to mention that one nipple is almost an inch higher than the other!!?? When I questioned him about this, he had the nerve to tell me it was because one of my shoulders was higher then the other!! Plastic surgeons measure from the clavicle for a reason but obviously he thinks his patients are ignorant. My family physicians office said my breast surgery scars looked like a roadmap. SAD!! On the day of surgery he came in to mark me and said it wasn't necessary for me to scoot to the edge of the bed so I could turn and face him so he could make proper marks for the surgery! He was also very rude and cold! If he smiled his face would undoubtedly crack! I have never met any physician with such horrible bedside manners!! On two particular visits he was vaguely nice but the next visit he was an arrogant jerk. At first I thought he was bipolar but as it turns out, I believe this is just who he is! On top of all this, he's a liar!
1.0 Rating
June 11th, 2016
Horrible experience
Six years ago I nearly died after skin reduction and abdominoplasty. I was bleeding internally and after several attempts to contact Dr. Robinson, my caretaker called the squad. When we arrived at the hospital they did blood transfusion and emergency surgery to find out an artery was knicked during liposuction. I spent time in ICU and the hospital all uncovered by my insurance since it was elective surgery. Over the last six years I've had more surgeries to remove scar tissue and have been an emotional mess from the entire ordeal. I'm still struggling to pay hospital bills. Never once did the doctor apologize or try to make things right. Sad part is he came highly recommend by several friends. If he had listened to me when I was still at the hospital when I said I was bleeding and not sent me home, all this might have been avoided. Listen to your patients doc, we know our bodies!
1.0 Rating
March 30th, 2016
3.0 Rating
September 16th, 2015
5.0 Rating
August 5th, 2015
5.0 Rating
March 15th, 2015
Great doctor, great staff
He took very good care to make sure I knew what I was getting into, what could be expected, and make certain I understood everything. After surgery I looked exactly as he said I would and a few months later, I looked better still. He was honest about the 1 year total healing time and he and his staff were very gentle with me. I will return to Dr. Robinson happily.
5.0 Rating
November 26th, 2013
wonderful experience
Love it all. The staff is amazing. I feel like I am with family. The appointments run on time. Again... The staff is amazing. And did I forget to mention? The results are amazing?
5.0 Rating
October 23rd, 2013
Excellent physician
5.0 Rating
September 4th, 2012
Jon from Pennsylvania
For many years I had body image issues. Thank God I was fortunate enough to find Dr. Steven Robinson. With the very first email I sent to him, I began my journey with him to end my body image problem. His demeanor and professional bedside manor was something I have never experienced before. I felt totally comfortable in his care from the day I met him to my last visit with him. His followup emails were excellent. But for the best part, his work! My results were more than I could ever have dreamed or wished for. He is the most personable Doctor I have ever met. He has given me a great gift; corrected and excellent results and no more Body Image problems. Dr. Robinson, Thank You from the bottom of my heart.
5.0 Rating
March 9th, 2011
sales rep
I recently had a Mini face lift and lipo suction of the abdomen with Dr. Robinson. About eleven years ago I had a full face/neck lift and breast augmentation. He told me that my face lift would last about ten years. I could have actually waited another two years easy. Before my mini lift I could pass for late forties which is not bad for 63. I have had Dr. Robinson over the years add a little filler in the apples of my cheeks (don't have to highlight them with blush) and a tiny bit in the pout in my lips. (No fish lips.) I was starting to get a little more soft in the jaw line and slack in the neck than I wanted so I decided it was time to do another face lift. Dr. Robinson said I only needed a mini lift this time. One of my very close friends said "you look like you just had ten to fifteen years taken off your face!" I could pass for late thirty's or just forty now. I look smother, refreshed, and very natural. I work with the public in sales and if I don't tell anyone they would never know how old I am. I also thought I needed a tummy tuck but again Dr. Robinson said lipo would be enough, and he was right. Knit jersey and pleats in pants, no problem now. I'm a perfect size 8 with a smooth flat tummy. People for good or bad treat you they way you look and it is a very competitive work force out there. I am thrilled with how youthful and NATURAL I look. Thank you, thank you, Dr. Robinson for keeping me looking my best!
2.3 Rating
January 3rd, 2011