Rate Now
Share Your Experience
Have you seen Dr. Steven Lucas?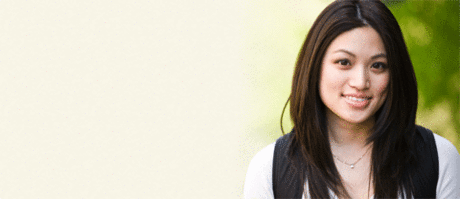 Birth Control
Get the facts about birth control so you can decide which type is right for you.
14 Ratings with 5 Comments
4.0 Rating
July 26th, 2016
Satisfied
I have been going to Dr. Lucas for several years and am very pleased. He listens to what I say and gives me his opinion. I am very pleased with him. I never feel like he is rushing me. I recently went in for a checkup and he found an issue I was not even aware of. I am currently seeing a specialist, but am very thankful that he found it, as I was having no symptoms.
1.0 Rating
July 15th, 2016
My daughter had been seeing specialist for years for her spinal fusion that is commingled apart.her Dr. Left prsctice and took her to see Lucus. She had been on 3mefications that worked great for her.yet luceus wouldn't write any of her perscritions even the non narcotic ones.shes mentally chalked and he even took away her phycitric meds and made her go cold turkey on all her meds.shes practally crippled with pain and muscles drawing up on her to the point her half of back turns not blue but black and swells 4times the size as the other side.he sees this and says. Hes so sorry;he knows it must hurt but hes not comfortable giving her meds.i had 2other family members that also became his patiennt and he took all meds from them also.why did he get his medical licenses if hes so afraid of giving meds to patients that have been not to one but 4other specialist for same problem and they gave her the same meds without a problem.ive me er seen anything Luke this.i have heard this from friends aquaintiences and they said the same thing about him.spread the news save your money and time on seeing this Dr. That takes your money but doesn't do anything to help you.shame on him
5.0 Rating
November 5th, 2013
Great Doctor
I changed doctors and started seeing Dr. Lucas because of the how he took care of my mother-in-law who was in terrible shape due to diabetes. I saw how he patiently talked with her and and properply diagnose and treat multiple issues that were not addressed by her previous doctor. My husband and I both started going to Cabarrus Family Medical because of Dr. Lucas. He does listen but pushes to make sure you tell him everything. Sometimes it is uncomfortable to talk about certain things, but Dr. Lucas' bedside manner provides a trusting, respectful, and comfortable atmosphere.
5.0 Rating
April 26th, 2013
1.0 Rating
March 23rd, 2013
Not a Number
Do you appreciate the days when drs. truly cared about their patients? If so, this dr. is not the one for you. This dr. can only make a diagnosis if his computer is working. Even then, it is still incorrect. He runs unnecessary test and tells you that the results are abnormal only because you are sick to begin with. Why run the test at all? Money is the reason. Mr. Lucas please start listening to ALL of your patients. We are people just like you. We are ALL high priority and not just another number.
4.0 Rating
March 2nd, 2017
1.0 Rating
January 6th, 2016
5.0 Rating
March 25th, 2015
3.0 Rating
February 15th, 2015
5.0 Rating
November 18th, 2014