Rate Now
Share Your Experience
Have you seen Dr. Steven Lynn?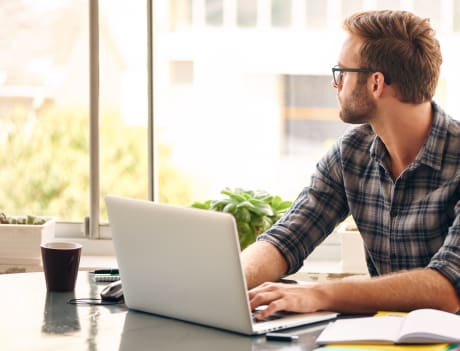 Adult ADHD
Get the facts about attention deficit hyperactivity disorder (ADHD) in adults, including the different types and symptoms of each.
34 Ratings with 11 Comments
1.0 Rating
March 16th, 2017
5.0 Rating
May 21st, 2016
Life Saving Doctpr
Dr Lynn diagnosed my depression of life long duration, correctly treated it and I have been free ever since. He literally saved my life. I cannot say enough for him. I did find him to be insightful and compassionate
1.0 Rating
March 23rd, 2016
World class SOB
5.0 Rating
November 6th, 2015
Excellent Doctor - He and Ridgeview Saved My Life
I entered Ridgeview a confirmed alcoholic earlier this year. My life was in a downward spiral, and I couldn't do anything about it. - I couldn't stop drinking. I met with Dr Lynn and the other staff at Ridgeview over 28 days, and then afterward in aftercare. I can only disagree with the reviews below. I witnessed Dr Lynn active in the addiction community doing volunteer work that could have in no way benefited him economically. In my regular meetings with him he gives me little tests to try out and then asks me to report in with feedback. I found his expertise to be objective - he carefully assessed my reactions to my medication and ordered regular labwork. I am now approaching 9 months of sobriety - the longest I have had since I was a teenager (over 30 years ago) and feel good about making 1 year of sobriety and beyond. I am very grateful to have had Dr Lynn as my addictionologist and will continue to work with him on my recovery. Paula and Suzanne, his staff, are also very nice about booking appointments. Paula spent time helping me reconcile a medical billing issue I had with my FSA card. Great team, 5-stars plus!
2.3 Rating
May 1st, 2013
Worked with Dr. Lynn Inpatient
I met with Dr. Lynn approximately 10 times while inpatient at Ridgeview as a young adult. His arrogance was off-putting and led to an initial misdiagnosis. He was argumentative with everything I said. When I proposed that I change doctors, Dr. Lynn responded by saying that working with him would allow me to work on my 'father issues.' I am grateful that I was nevertheless able to get reassigned to someone else. Dr. Lynn served as a poor introduction to the world of psychiatry for me. It's been years since then but I can still remember his abrasive, invalidating manner.
1.0 Rating
March 20th, 2013
sister
1.0 Rating
February 18th, 2013
Horrible
As long as I was only going to get my 3 month refills he was fine. He would ask how have you been. As long as my answer was fine he was okay. Once I had a real problem and needed help he was pompous and wanted to send me to group meetings. My husband went with me and Dr. Lynn was upset that I wanted him in the appointment. He actually said that he did not have time for this and needed to get to his next appointment. He was rude and very aggressive with both me and my husband. Then when I went to pay he charged me for a family session, even though it had nothing to do with family and was only about me and my husband was there to help me explain it all. I would run not walk away from this guy. He seems to only be in it for the money and not to really help anyone. It was one of the most horrible experiences of my life. I am now searching for a new doctor that actually wants to help me and not just give me medications and send me on my way.
1.0 Rating
November 4th, 2012
Look Elsewhere
Dr. Lynn is an arrogant concided individual. He pratices cooky cutter medicine or one size fits all treatment. The only thing he reccomens is group therapy and AA meetings. His ten minute office vists are lectures to the patient without compassion or input from the patient. Further he takes little time to form an accurate diagnosis which, if he did, might come to the conclusion that other treatment might be more appropriate. This arrogant SOB blew two residencies before going to Emory for psychiatry. My advise is to look elswhere. Preferably out of town if you can afford it!
1.0 Rating
August 28th, 2012
1.0 Rating
May 3rd, 2012
Incredibility arrogant.
1.0 Rating
April 13th, 2012
very dissatisfied.
5.0 Rating
October 24th, 2016