Rate Now
Share Your Experience
Have you seen Dr. Steven Miller?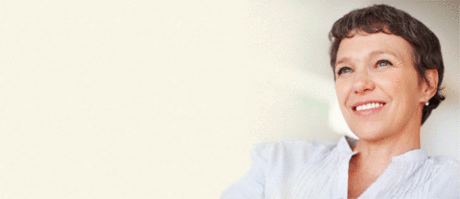 Fibromyalgia
Get the facts about fibromyalgia, including the symptoms and conditions that may be related to it.
18 Ratings with 7 Comments
4.0 Rating
June 16th, 2016
first arrived to confusion wasn't informed needed xrays - already had them so they had to obtain them - plus additional one done before being seen - then saw the PA very nice recommended shots before surgery - said they would get pre cert from insurance so I waited for call that it was approved - after waiting from the 6th to the 16th I called my insurance they had no request for treatment - called dr office back they asked ME what kind form they needed to send I told them how did I know they should know what pre cert form needed they worked at the office ! she wanted to know for what I said injection in knee so said she would get it submitted - as of now not impressed at all with his staff - praying he is more competent than those he hires - so here I wait another two weeks very frustrated
2.0 Rating
October 22nd, 2015
Dr. Miller did my first ACL reconstruction in 2013. He is extremely nice and correctly diagnosed my torn ACL even though my symptoms were entirely atypical. However, he misplaced the tunnel in my tibia leaving me with a non-functional graft, which he did not find because he didn't do any quantitative laxity tests before or after the surgery. Once I discovered the problem he had changed practices so I did not return to him for my follow up and had Dr. William Post in Morgantown redo my surgery. Misplacement of grafts is a relatively common ACL reconstruction issue, so I don't entirely fault Dr. Miller, but I would not recommend him to anyone needing an ACL reconstruction.
1.0 Rating
September 9th, 2015
Went to him for 2 months, but only saw him during the last appointment. He just handed me off to the nurses and never once even LOOKED at my knee. I've been dealing with knee pain for over two years and he didn't do a single thing to help. Instead of focusing on my knee he wanted to focus on my back; THERE'S NOTHING WRONG WITH MY BACK! I've been to a few bad doctors but he is by far the worst.
5.0 Rating
June 26th, 2015
5.0 Rating
March 12th, 2015
I have to start off by saying that Dr. Steven Miller is the best! He has operated my right and left hand for carpel tunnel in 2008 & 2010 and my hands are perfect. I recommend him to everyone who needs a hand specialist! His staff treats with such respect and Dr. Miller treats you with such care! He always makes your health and well being his top priority!
5.0 Rating
August 27th, 2011
This doctor is more like a real person
This is the first doctor I've ever been to who really seemed to give a crap about me as a person and not just as a dollar sign. He didnt use a bunch of big medical words and explained what was happening with my knee so I could actually understand him. He evan drew me a picture. He didnt want to jump right in and cut on me either and tried to get me better with some therapy some medicine and a shot in my knee. I really appreciated that. When I finally needed surgery it went great! This is the first time i havent had pain in about 10 years. I wish all doctors were like this guy. If i ever get hurt again I will go back to him for sure.
1.0 Rating
June 9th, 2016
4.0 Rating
July 28th, 2015