Rate Now
Share Your Experience
Have you seen Dr. Steven Rapp?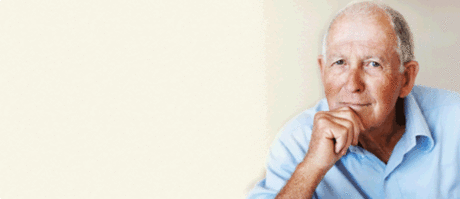 Parkinson's Disease
Get the facts about Parkinson's disease, including symptoms and how the disease progresses over time.
67 Ratings with 16 Comments
5.0 Rating
May 27th, 2017
EXCELLENT SURGEON
5.0 Rating
April 25th, 2017
He gave me my life back....
Dr. Rapp is exceptional. I was in so much pain and he ordered MRI's and could see exactly what was wrong; sceduled surgery and fixed it; it was that simple. He is down to earth, has a great sense of humor and bedside manner. I can walk without nerve pain thanks to him. My life is so much better because of him.
2.0 Rating
February 25th, 2017
I had a spinel fusion 4 years ago,, he told me that I would be better than new, I went back to him 3 times and he kept telling me it was muscle fatigue was nothing wrong. After 4 years????? That can not be. I can not walk for a long distance, do not stand straight, and my back hurts all the time . I went to another dr with MRI and cat scan and he told me he did not bend the rods in my back correctly. They are straight and that is what is throwing me forward all the time. Only way It can be fixed is to do the surgery over. He did my neck 11 years ago and done an excellent job on it.
5.0 Rating
November 29th, 2016
Doctor office review.
5.0 Rating
September 13th, 2016
excellent
5.0 Rating
May 5th, 2016
Great bedside manner
5.0 Rating
December 28th, 2015
1.0 Rating
September 13th, 2015
lumbar spinal fusion and laminectomy
Had pain with walking because of severe spinal stenosis but I could walk. After the surgery, I couldn't stand on my right leg without falling down. If I used a walker I could take a few steps by using my arms to support my right leg. His discharge note for me was that I was walking well so of course my insurance wouldn't pay for me to go to rehab, and I never had physical therapy. I had to find another surgeon in another town to fix the mess he did, he pinched a bunch of nerves and I suffered with pain and severe numbness in my lower extremities until Dr Herkowitz repaired the mess, but that was a year later. Five years later, I still struggle to walk and have severe damage in my L5 and S1 because of the first surgery.If he is the only surgeon your insurance will cover, forget the surgery. Dr Rapp will talk nice to you,but as a surgeon he is useless.
4.0 Rating
April 19th, 2015
L4/L5 Disc Damage
1.0 Rating
December 4th, 2014
Just...Don't
5.0 Rating
October 21st, 2011
Best Back Doctor Around.
2.3 Rating
September 1st, 2011
pain after 2 surgeries
Dr.Rapp preformed two surgeries on me & I'm still if severe chronic pain. When I told him I was still in excruciating pain he said "I cant see anything that would cause you any pain". I thought it was the Dr.'s job not to just make the pain go away or just feel better but to find out where & why!! I've since seen another surgeon & found I have another bulged disc & my sciatic nerve has been severely damaged.