Rate Now
Share Your Experience
Have you seen Dr. Steven Maislos?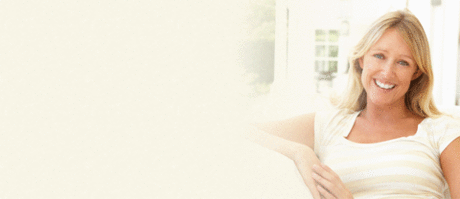 Hysterectomy
Learn about why this procedure is performed, who gets it done, and the different types of surgeries available.
31 Ratings with 15 Comments
1.0 Rating
August 8th, 2017
terribly run office and cold doctor
Terribly run office and subpar experience with the doctor. I have now gone to him 9-11 times in the last three months for various appointments, test and procedures. I have not had one appointment where I waited less than 30 minutes after my scheduled appointment time and most times were around 45 minutes with a couple getting upwards of 90 minutes past the scheduled appointment times. When I asked his head nurse once about this over scheduling I was advised that was how the doctor wanted it run. Most of his staff and the doctor himself ranged from rude (especially the front desk lady Claire) to disinterested to dismissive. He never did solve any of the issues I went in to see him about, they just cleared up on their own. When he didn't know what caused it he just prescribed medicine, without having any evidence it would help or what the cause of the symptoms was. He seemed uncaring in the face of my discomfort and bothered when I had the audacity to ask questions. He seems to schedule upwards of 8 or 9 patients at a time and in one instance when I went in for what was supposed to be a half hour appointment, after me waiting 90 plus minutes and having to complain multiple times I was eventually shoved in what appeared to be a storage closest b/c they had no available rooms. What finally caused me to fire him as m doctor was this last appointment this past Monday. The appointment for a treatment I need to do every Monday for 12 weeks was scheduled on July 31st. He moved offices on August 2nd (a scheduled move I had known about for over a month b/c they constantly reminded me of the move). They called TWICE to remind me of my scheduled appointment. When I arrive early as I do for every appointment, they advise me they don't have the machine from their old office yet to do the treatment. This is despite them having moved 5 days earlier and this machine fits inside the glove box of any car. So they managed to call me twice to remind me I had an appointment coming up but couldn't be bothered to make sure they had the told necessary to treat me at the scheduled time. They didn't know when it would arrive and I could sit around for hours or come back later. It isn't just the complete lack of respect for my time that they had constantly demonstrated, not caring that I also have a job and that I can't just wait around for hours or come and go as I please on a Monday but the utter lack of organization that finally made me feel like my health is not in good hands with a doctor who runs his office like this. The only way to describe my experience with Dr Steven Mailos, MD Urology is to call him the worst sort of TURN and BURN FAST FOOD style medicine. I can not recommend anyone use him ever and if you want a doctor who cares about your discomfort, who actually wants to find out what is wrong with you instead of just giving you pills and sending you on your way, a staff that cares and a well organized well run office then I have to suggest you go anywhere else. if he is the only doctor near you then I suggest you drive further. Much further if necessary to find someone better.
1.0 Rating
May 10th, 2016
5.0 Rating
April 17th, 2016
1st class
1.0 Rating
November 16th, 2015
1.0 Rating
July 21st, 2015
overcharged, for services i didnt ask for my 50 dollar copay ended up almost 300 dollars just for pissing in a funnel, emptying my blatter is what it came to
1.0 Rating
March 10th, 2015
Total jerk and does not care one bit about his patients.
5.0 Rating
January 24th, 2015
Best urologist in town
5.0 Rating
July 27th, 2013
If you have prostate cancer, this is your doc
He cured me of my prostate cancer and kept my erections ; no urinary leaking. I'm forever indebted to Dr. Maislos.
5.0 Rating
August 26th, 2011
He's a keeper