Rate Now
Share Your Experience
Have you seen Dr. Steven Mirabello?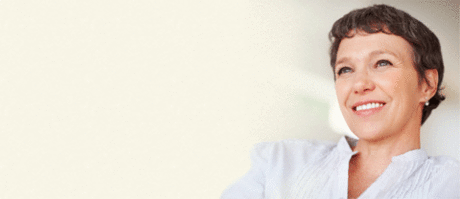 Fibromyalgia
Get the facts about fibromyalgia, including the symptoms and conditions that may be related to it.
98 Ratings with 20 Comments
1.0 Rating
August 2nd, 2017
Mr I am in a hurry
5.0 Rating
June 20th, 2017
Great doctor
5.0 Rating
May 26th, 2017
1.0 Rating
July 22nd, 2016
4.0 Rating
July 9th, 2016
Dr. Mirabello, Patient time...
Dr. Mirabello is by far one of the best Orthopedic surgeons in the Country. The only complaint I have is that I can't get enough time with him to thoroughly understand the recommendations he is giving me for Shoulder -Rotator Cuff unrepairable- surgery. Have accepted the recommendation, but found the detail and videos to support on YouTube. Which is fine, and I am glad I did. My surgery has not happened yet so no rating on follow up
5.0 Rating
June 20th, 2016
Best TJ surgeon ever!
Dr. Mirabello performed Tommy John surgery on my son who recovered fully after 7 months and returned to play his senior year in high school. He's now playing college baseball. The surgery was complicated because the ulnar nerve had to be traced and adjusted. I feel as if we had gone to someone else, they would've not taken the time and effort to do this. Dr. Mirabello saved my son's baseball career and he's still pitching to this day because of the expertise performed in this surgery. He treated my son like a top end big leaguer. I'll always be thankful for his attention to detail and professionalism during this difficult time.
5.0 Rating
February 28th, 2016
Credential and Recommendations!
Ortho surgeons are about credentials and recommendations. dont go with the guy with the soonest opening. 20 years of team doctor for the toronto blue jays and "thank you" letters from atheletes of many different sports cover his walls. I also had 2 other doctors recommend him to me. It's important, if you want to be active, to deal with a surgeon who is used to active people. It helped that we had a very good consultation. you dont have to pull out the pertinent information; diagnosis, options, surgery description, post-op expectations, etc. i have ZERO pain after my shoulder scope. ive had good and bad orthos: Good ortho's are in and out with minimal disruption and low pain after (for a scope anyway).
1.0 Rating
July 15th, 2015
Almost 4 years ago he replaced my shoulder. I complained of very limited motion and pain. He FAILED to acknowledge anything wrong. I went across the country to one of the top shoulder surgeons in the world. I found out that my implant was pointing 80% in the wrong direction plus I Had infection In my shoulder. I am about to have my third surgery to fix the mess Dr M made. How do you put a implant in 80% in the WRONG direction? ....The worst part is that he kept telling me how great everything was despite the fact I couldn't move my arm and I was in pain.... HE REFUSED TO ACKNOWLEDGE THERE WAS ANYTHING WRONG!!!! If you have a perfect surgery he is right there for you. If things don't work out he's gone. Definitely not the Dr who stays by your side if you have any issues!
1.0 Rating
July 7th, 2015
indifferent
it has been 2 years since my outpatient surgery for a spur removal. x-rayed only, no MRI done. During surgery, found more problems and did 3 procedures. After 3 months of 24/7 pain with pt, had an arthroscopy which showed a significant tear. When at appointment, he denied I had a tear. Sought a second opinion, which showed the tear. Did not take me seriously, or admit anything was wrong. I now have a ruptured rotator cuff, which will require reverse shoulder surgery, thanks to his indifference. I will not trust him to perform this. Pawns you off to P.A. I have found a better, and caring doctor.
1.0 Rating
April 7th, 2015
If your surgery is a success he is there for you . If your results are anything but perfect he can't rid himself of you fast enough! It will soon be 4 years since he operated on me. A specialist across the country is still working on fixing all the damage Dr Mirabello did to me. Dr Mirabello has always refused to admit that anything was wrong .
5.0 Rating
December 12th, 2013
Excellent doctor.
After my left shoulder rotator cuff had been torn three times I was told that it was irreparable. I was unable to raise my arm even to waist level and I was told to adapt and live with it. I then saw Dr. Mirabello who confirmed that a shoulder replacement was not an option - but offered a Reverse Shoulder replacement, something I had not heard of but which Dr. Mirabello assured me would alleviate pain and give me some ability to raise my arm. The operation was a success as I can not only raise my arm but I am playing golf again and have only minor limitations of use. During consultation, treatment and after care Dr. Mirabello was unfailingly considerate, patient and caring, but always totally professional.
Nearby Doctors

Dr. Steven Mirabello is similar to the following 3 Doctors near Palm Harbor, FL.