Rate Now
Share Your Experience
Have you seen Dr. Steven Gross?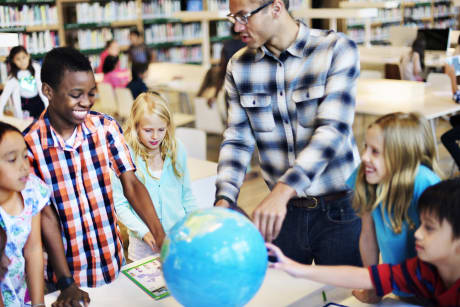 Autism Spectrum Disorder
Get the facts about Autism Spectrum Disorder (ASD), including the different types and the most common symptoms.
13 Ratings with 10 Comments
1.0 Rating
January 1st, 2017
D
Seeing Dr. Gross is a waist od time. I received a copy of my Records. There were other people's records apart of my record. He did not know why I came to see him. He did not explain why he wanted to put me on a medication. He was very rude. I had to have a lawyer send two letters before he would correct all the errors he made in his report. If I had a do over, I would have walked out after he walked in the room and had belittled me.
5.0 Rating
September 20th, 2016
The Dr was right
People complain because he uses an analogy with cars, I understand why he does that it is so you have a full understanding of what your problem is and how it can be corrected. I left his office kicking and screaming swearing he was completely wrong only to find out that he was completely right. He sent me to another doctor and thanks to him I am feeling 80% better and know how to get my body back in working order. Getting into his office is very Timely and the women at the desk are very nice and friendly. The doctor does not make you wait a long time in the room before he comes in. Dr. Gross was not able to fix my problem but he knew where to send me to get it fixed so thank you very much. Also if you have any type of problem afterwards he will gladly talk to you on the phone about it and help resolve it
1.0 Rating
July 11th, 2015
I recommend you see a different sports medicine doctor. Dr. Gross does not listen. He talks about his condition and cars. He will not educate you. He will prescribe medication and not tell why he is prescribing the medication. He does not provide informed consent. I suggest you obtain copies of your reports. He made numerous mistakes in his report. I had to have a lawyer write him a letter to have the report corrected. Dr. Gross and his staff are rude. By reading his report, Is how I found out why he wanted to prescribe medication. If I knew why he wanted to prescribe medication, I probably would have tried it. I mentioned before I left to the person that was with me that the appointment was a waist of my time. He was a few feet away. He did not apologize nor did he ask why.
1.0 Rating
June 26th, 2014
former patient
Dr. Gross and his staff were rude. He did not know why I came to see him. He told stories about cars and his conditions. He wanted to proscribe medication but did not explain why he wanted me on the it. He did not educate. . I requested my records multiple times and never received my entire record.. Going to see Dr. Gross is a waist of time. He is one of the worst doctors.
1.0 Rating
February 6th, 2014
former patient
1.0 Rating
December 4th, 2013
Never going back
I agree with most of the reviews. He is very rude, doesn't let you talk, and is very condensending. I wanted to leave the room, 2 minutes after he walked in. I was very uncomfortable and knew I wasted my time going there. I would never recommend him to anyone, and I will never return to his office.
1.0 Rating
September 3rd, 2013
patient
Dr. Gross was extremely rude. I attempted to ask questions ( typed list prepared before I arrived to the appointment. Dr. Gross also had a copy of the questions). Dr. Gross changed the subject. I received a copy of my records. There were over a half a dozen mistakes in the report. I dropped off a letter with the mistakes. I never received acknowledgment from Dr. Gross that he received the letter or a corrected copy of his note. The greatest mistake he made in his note, was his reason for why I was in his office was incorrect. He did not even know why I came to see him.
5.0 Rating
April 18th, 2012
Non-Drug Treatment
1.0 Rating
July 7th, 2010
Would not recommend
I saw this doctor to have him diagnose the root cause for my lower back pain. I am late thirties male with active lifestyle. My PCP called my pain arthritis (inflammation in english) for lack of a better term. I went to Dr. Gross to study my back in much more detail and root cause the problem. After all, he is a DO. What does Dr. Gross do? He did not even touch me for a minute, I am not sure if he studied the x-rays but would simply concur with my PCP's analysis. I tried to explain that I am very active, and that there has to be a different reason than arthritis for my pain, he just would not listen. He was happy that he found a relative young patient that he can milk money for a very, very long time by keeping me diagnosed as an arthritis patient. I was not convinced when he said that he relies on a physical therapist to diagnose my root cause. What kind of a doctor can't diagnose the problem but instead relies on someone else? Even after the analysis from the physical therapist correctly called an alignment issue), Dr. Gross claims that he didn't learn anything new and still stuck to his incorrect diagnosis.I found another doctor, a sports medicine one. That doctor diagnosed the issue (hip alignment) and fixed it in minutes. I have been pain free since then. Don't go to see Dr.Gross unless you want to be his lifelong patient.
Nearby Doctors

Dr. Steven Gross is similar to the following 3 Doctors near Ypsilanti, MI.