Rate Now
Share Your Experience
Have you seen Dr. Steven Naltsas?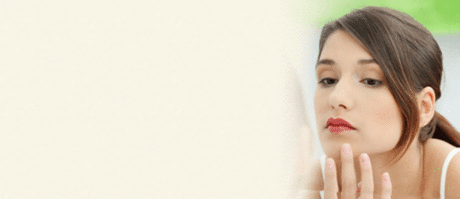 Acne
Get the important facts about acne, including the different types and what causes it.
26 Ratings with 11 Comments
5.0 Rating
November 9th, 2016
Great Doc
1.0 Rating
April 6th, 2016
5.0 Rating
April 24th, 2015
Courteous, Professional and knowledgable
1.0 Rating
February 7th, 2015
My worst experience with a doctor
5.0 Rating
July 29th, 2014
1.0 Rating
May 1st, 2014
Don't Go!
If I could give less than one star I would. Not only do they never answer the phone, but as others have said, the doctor seems very apathetic. If you have any other options at all, do not go to this doctor!
1.0 Rating
April 13th, 2014
Incompetent Doctor
I should have written this review a few years ago when I saw Naltsas. It might have helped someone avoid this guy. I saw him about a 1/8" lesion on my chest. After three excisions and biopsies UCLA Pathology said he needed to do a fourth because all the biopsies came back severally atypical (that means cancerous or precancerous).He ignored the report and said he thought they were wrong. I asked for copies of the reports and went to another dermatologist. I ended up having wide spreading melanoma in situ(early stage) about the size of my hand. The melanoma I had can only be seen by a pathologist. It's invisible otherwise. After having Mohs surgery (which has a 98% cure rate that's 20% higher than treatment with standard pathology) the cancer was removed. If I had listened to Naltsas the cancer would have grown undetected larger and deeper to a more advanced stage. I'm glad I ended up seeing a competent dermatologist and Mohs surgeon and am now cancer free despite Naltsas.
1.0 Rating
January 28th, 2014
SAVE YOURSELF!
I have been to Naltsas for a quite a few years. Never again! I had a deep cancerous tumor in my foot under my ankle and it needed surgical removal after the recommendation from a primary doctor that I see. His only answer was his little bottle of nitrogen. I said no that surgery was prescribed to be seen by a specialist in dermatology. But nope, he always insist on getting you out of there as fast as possible handing you pamphlets for information. He burned me for almost 30 seconds and I winced and slumped over. He just walked out and did not say a thing about my incredible pain. I crawled down the hallway and the nurses could care less when I went to the desk to ask for some type of help. I could not even walk. I walked in and crawled out. I left limping to my car and screaming for 20 minutes all the way home. Oh yes, I asked for any type of pain medication as the tears rolled down my face and I was told to grab some Tylenol. Now I am having surgery next week to save my foot as the cancer has spread into my nerves and bone. Take no risk with your life, this doctor is a gamble.
1.0 Rating
April 17th, 2013
js
nurses and billing they were horrible. sorry that isn't the dr's fault. however their staff were so bad that don't want to go back again. paying my own money to go see Dr not to see rude and uneducated nurses, and dumbest medical billing i ever seen. whoever try to write good review about this office isn't the patience. it's going to be their staff just in case if Dr ever see this review. if Dr has seen these.. he probably got rid off all of them but i guess dr never seen how his staff's attitudes and messed up manner to his patience,.
1.0 Rating
March 20th, 2012
Rude staff!
The staff do not have any common courtesy at all, how can you be comfortable to see the doctor?:(((
1.0 Rating
August 30th, 2011
no good
i loved my initial appointment with dr. naltsas.....great staff, lovely environment, and even he has a nice bedside manner. i had gone in for a strange rash....something i've never had before and was perplexed. he said immediately, oh, yes, excema and proceeded to give me a shot. i went back 5 more times with the same thing growing impatient each time as i paid my $30 copay. he never bothered to try to figure out the root of the problem and kept giving ointments, shots, lotions, etc. i grew impatient wanting to know WHY this was happening. after over 6 appointments with the same routine, i gave up. tried another derm. and on the first appointment got an allergy test and figured it out!! no more dr. naltsas...time for him to retire! nice guy but not into his work. seems over it.
5.0 Rating
September 15th, 2017