Rate Now
Share Your Experience
Have you seen Dr. Steven Perlow?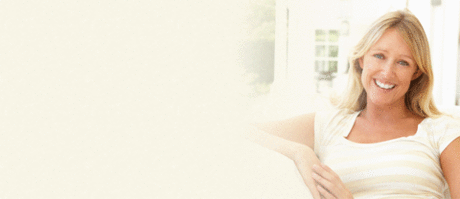 Hysterectomy
Learn about why this procedure is performed, who gets it done, and the different types of surgeries available.
42 Ratings with 23 Comments
2.0 Rating
March 13th, 2017
Very unhappy with Dr. Perlow
If you call Dr. Perlow's office requesting a renewal on a prescription, you never receive a call back nor does a prescription get called into your pharmacy. I have witnessed where someone was unhappy with their office wait time and the staff bumped them ahead of someone who was waiting longer. Have had office visits where wait time was 2 hours past appointment time.
5.0 Rating
November 7th, 2016
Exceptional Urologist & Person (2)
Overall Rating is 5 stars. The 3 star rating was sent in error. Dr. Perlow is an excellent Doctor. He cares about you not only as a patient but as a person. He takes time to answer your questions, will make sure that the appropriate tests are conducted to accurately diagnose your condition, and will provide prompt treatment. His staff has always been caring & efficient at both of his offices. I have recommended Dr. Perlow to family & friends if they ever need a Urologist. I have complete confidence in Dr. Perlow. He has always taken good care of me.
5.0 Rating
May 17th, 2016
I've been a patient of Dr. Perlow for over 15 years and hold him in very high esteem. He has listened attentively and counseled me in maintaining my urological health and related well-being. He is readily accessible for consultation and appointments and his staff seems quite capable and reliable. I am completely satisfied with his professionalism and medical advice.
5.0 Rating
December 15th, 2015
Happy with Perlow
5.0 Rating
April 10th, 2015
Dr. Perlow was vey professional and knowledgeable. The staff was very courteous.
1.0 Rating
April 6th, 2015
Patient
1st, He was sending me to Lawrenceville for daily low dose radiation, I asked him for a more convenient location for me I live in Roswell, he wouldn't give me an alternative. I had to locate one myself ten minutes from my house. The Lawrenceville location he was associated with. Then I had him do the procedure in the hospital, all the hospital staff stopped in to see me before the procedure, all except dr. perlow. I was left in pre-op for 2 1/2 hours with no explanation, did dr perlow even once stop by to tell me what the hold up was? not once! He did this procedure on me twice yet I never saw him at the hospital. I'm getting another Urologist next week!
1.0 Rating
March 5th, 2015
Money Greedy
1.0 Rating
December 22nd, 2014
Forget Him!
Forget this guy! If you make the mistake to see him, he will soon forget you. Poor attitude, training and experience are the hallmarks of Dr. P. It sure tells you to do your research and select a truly qualified doc which this fellow isn't.
1.0 Rating
November 22nd, 2014
Painless No Scalpel Vasectomy.... NOT
His advertisement on a local billboard boasted "No Scalpel Painless Vasectomy". I fell for it and made an appointment. He was late for the appointment and that was the best part of the whole experience. When the procedure began it was with no anesthetic of any kind and then came the most pain that I have ever had in my entire life and it lasted for nearly a week. Dr. P did not seem to care and it seemed to me he was enjoying my screaming . I will never go back to his office while I live. I never went back for my follow up appointment, but I does seem to have worked.
1.0 Rating
September 10th, 2014
who cares if they see you