Rate Now
Share Your Experience
Have you seen Dr. Steven Remer?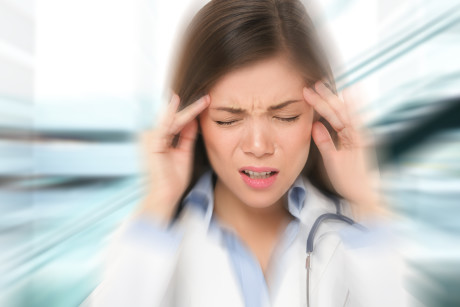 Migraine
Get the facts about migraine headaches, including the different types of migraine and migraine triggers.
Quality Rating
Highly Satisfied
65 Ratings with 32 Comments
3.0 Rating
September 6th, 2017
Lack of Empathy
I wish there was a way to give Dr. Reamer a better rating, but I can't. Admittedly, I am a difficult patient...well researched and knowledgeable regarding what is going on in my body. Maybe I wore him out, even though I never in three years asked for one narcotic medication. There seems be a "coldness" to Dr. Reamer. Maybe it's just a matter of fact delivery," which makes him come across this way? I believe he is competent, but unwilling to think outside the box in terms of diagnosis. Staff was always nice. especially Jennifer. Sometimes one has to have the guts to make a diagnosis. He wouldn't.
5.0 Rating
November 14th, 2016
5.0 Rating
August 17th, 2016
Greatful
5.0 Rating
July 14th, 2016
Injured documentary filmmaker
I'd been to several other pain docs. What makes Dr. Remer different from them (besides being an incredibly great artist) is that he pays attention to what is causing your pain. First of all, when he does injections or Rhizotomy, he seems to have an incredibly intuitive ability to hit the right point. I've had a Rhizotomy from a fairly famous back doc who is know for SI joints. Nothing can compare to Dr. Remer's uncanny ability to hit the right spot when severing the nerve or injecting the exact right spot with cortisone. Medicine use to be called an art and without question, Dr. Remer practices it to the full ability of science. I primarily trust 3 docs after a horrible accident in Libya over 2 years ago... Dr. Remer, Dr. Reitman and my GP, Dr. Taquet. For over a year I was constantly misdiagnosed as simply L4 and L5. Dr. Remer, after viewing my hip during injections, suggested I go to a hip surgeon as he had noticed I had bone on bone in my hip joint. It turned out he was right and the hip surgeon considered it so bad that he operated on me about 3 days later. Dr. Remer frequently has studied my MRI'S and really cares about how to get me well. He's an amazing doctor and artist.
5.0 Rating
May 12th, 2016
Great Doc
Dr Remer is a great doctor. He has gotten my pain under control and I am living a life that is as pain free as I can. He really listens to me and helps me to find solutions to the issues that I have when they come up. I also trust him completely! I don't feel that he tries to over medicate me like I have had some doctors do. Also, he has really good information on his website about living with chronic pain that is very helpful!!
5.0 Rating
December 17th, 2015
5.0 Rating
October 26th, 2015
Dr Remer is the Best pain mgt Doctor...period!
I have seen several pain mgt doctors and Dr Steven Remer is the best! He is patient and takes his time with you. He truly cares about helping you manage your pain and suggests alternatives, instead of just throwing a prescription at you. He's amazing and has helped me so much. Not all pain mgt doctors are the same. I've had doctors that made me feel really bad for needing pain meds. I've been made uncomfortable and literally left the office in tears. Dr Remer will do what it takes to get to the bottom of your pain and help you manage it the best way possible.
5.0 Rating
October 3rd, 2015
Patient
1.0 Rating
June 8th, 2015
Disappointed !!
Dr. Remer only gets all these awesome reviews because he cherry picks his patients beforehand. My mom went to the emergency room recently in a lot of pain and after doing an MRI they said her pain was due to degenerative spinal disc disease. They said to follow up with her primary doctor and we did. He said the only thing that can help her is for her to see a pain management doctor. So, as usual, I researched to find a good doctor for her and saw all these great reviews on Dr. Remer. I called to make an appointment and was told that he wouldn't do an appointment until getting medical records and seeing the MRI results first. After messing around for 2 weeks getting those medical records released and transferred (while my mom is still in pain) they finally called back and said that Dr. Remer looked over her scans and DECLINED to see her. Maybe my perspective is limited here but from my angle here's what I see : he's a pain management doctor, she's in pain and was told that she needed to see a pain management doctor. Looks to me like his method here is to look at the potential patient's medical record first to make sure it's an easy case so he is assured of a positive outcome ( as opposed to helping everyone that is in need ).
5.0 Rating
May 17th, 2013
Best pain management doctor ever
I have had a bad back for 12 years and made worse in 2011 when I broke and shattered some vertebrates. Doc Remer has gone all out for me. Not only was I treated short term with mecation but the procedures he has performed have me almost 100% pain free. Just yesterday he performed a Rhizotomy on my back for the second time in about a year and a half. I woke up this morning pain free and have been so all day.... I have been his patien for 2 1/2 yrs. Doc Remer is not a pill slinger he will help you long term he is a artist who is compassionate with a amazing staff through and through. If given a chance Doc Remer will change your life for the better.... Thanks Doc.
5.0 Rating
February 28th, 2013
Fantastic