Rate Now
Share Your Experience
Have you seen Dr. Steven Roth?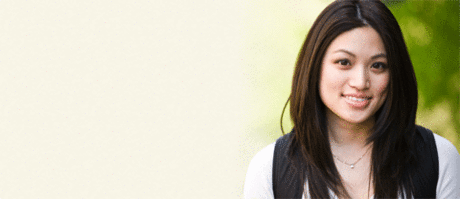 Birth Control
Get the facts about birth control so you can decide which type is right for you.
9 Ratings with 6 Comments
1.0 Rating
May 18th, 2017
Should not practice medicine
5.0 Rating
April 8th, 2016
1.0 Rating
September 12th, 2013
AWFUL
Heed some of the other Reviewers warnings. This "Doctor" is unethical to say the least, in my opinion. No Compassion, Bully, Snide is an UNDERSTATEMENT. There is no compassion, he does not listen to the patient. I had a Triglyceride number of very close to 800!! and he actually tossed the paper results - THREW - the paper at me and said your Triglycerides are high??? Heart disease runs VERY HIGH in my family. My Pharmacist was Blown Away that he did not put me on anything for the High Triglycerides!!??? I have never seen anything like it and hope I never do again.. He makes you feel worthless and stares at the Lap-Top most of the time and looks down at people. Like you are Sub-Human. He gives the Medical Profession a Poor name. Absolutely unbelievable and the ethics and ego (understatement) is something out of a Horror Movie.
1.0 Rating
May 26th, 2013
Dr Roth and Thundermist A DANGER to the Community
I had a similar experience as the previous reviewer. I went to Dr Roth after having cancer surgery, needing a PC from the area to co-ordinate with all the other doctors I am dealing with who happen to be from South County. I gave DR Roth a list of my medications, ( I am a sixty six yr.old senior citizen) and asked if he had any problems with prescribing any of my meds.He said no as long as I have documented reasons for taking them. My next visit I brought my medical history all five hundred and sixty five pages worth, showing him the history of my illnesses. COPD, Spinal Stenosis, Sciatica, Fibromyalgia, Restless Leg Syndrome, Bi -Polar depression, adult ADHD. I had a treatment history going back ten years, I saw this idiot five times and all five visits he talked about my medications, neglecting my problems I was having from my Cancer operation, He eliminated one of my Bi-Polar medications, saying because I was an Engineer I didn't have adult ADHD, even though I was taking this medication for thirteen years, and he stopped my pain medications saying I moved too good to have Fibromyalgia, neglecting my other problems that caused severe pain.So now I have been without my pain Meds for a month, waiting for an appointment at a pain clinic which is still a month away. This man has ruined my life, I can't walk, I can't sleep, I am going insane with the pain. Dr Roth has no compassion, he is a very insecure man, with a dangerous ego. I wonder why Thundermist has him on their staff, STAY AWAY FROM HIM.
1.0 Rating
July 3rd, 2012
DOES NOT ABIBE BY DOCTORS CODE OF ETHICS
As far as the doctors code of ethics, Dr Roth is sorely lacking any.He knowingly caused me physical harm and I was not treated with respect or dignity.Dr Roth abruptly stopped my 11yr healthly working medication management plan, fully aware that it would cause: increased intense pain,hypertension,dangerous complications and unheard of mental torment.Dr Roth was arrogant,rude and dimmissive to my concerned 77yr old mother.Dr Roth's lack of treatment sent me to stunned ER specialists. All agreed that Dr Roth's non-treatment should not have been done to a person with my disabilities.In general,I find him to be an uncaring,intimadating bully.Dr Roth lacks basic human compassion and is too arrogant/immature to admit his mistakes.I can not reccommend him to families or senior citizens.
5.0 Rating
November 9th, 2011
5.0 Rating
June 14th, 2015
4.0 Rating
April 22nd, 2015
1.0 Rating
September 30th, 2014
Nearby Doctors

Dr. Steven Roth is similar to the following 3 Doctors near East Providence, RI.