Rate Now
Share Your Experience
Have you seen Dr. Steven Spellman?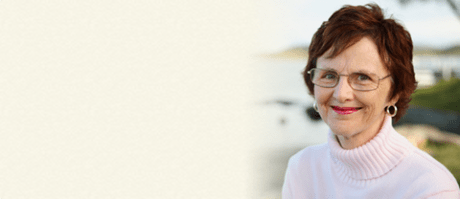 Diabetic Macular Edema
Get the facts about diabetic macular edema, including the different types and the doctors and specialists who treat it.
Quality Rating
Highly Satisfied
164 Ratings with 99 Comments
5.0 Rating
September 18th, 2017
5.0 Rating
September 5th, 2017
I have been visiting this office for over 30 years and would not go anywhere else for eye care. My vision has always been poor, improved somewhat but also complicated by LASIK surgery in 1997 (at another practice) before the procedure was approved by FDA. Dr. Spellman was honest about the possible outcome of cataract surgery so that I would not be disappointed. Today I had the procedure on my second eye & so far am delighted with the improvement. He was really patient with my concerns and inability to take more time off from work. My only complaint is with the central billing after Riverside took over the practice. Since neither the Hidenwood office or the Hampton Surgery Center do their own billing it is difficult to get answers or even obtain an itemized statement for insurance purposes. Calling Riverside Health System Customer Service requires a lot of time and patience. However, the Hidenwood office manager did take extra time today to look at my recent bill & suggest a reason for & the best response to a possible discrepancy. Regarding timeliness, my only suggestion would be to hire a third employee at the front desk. It is too busy for the two ladies to check patients in and out, take payments and answer the almost constantly ringing telephone.
5.0 Rating
August 9th, 2017
I have always been impressed with the care and service provided by Doctor Spellman and his staff. I have been a patient for many years. Today I unfortunately witnessed a very rude and impatient man. Emergencies do come up and sometimes the wait can be longer than expected. This was the case today with another Doctor in the office. The staff were very professional at all times even though this person insisted on trying to stir up other patients by loudly complaining about his wait time. I can only hope that if I ever have an emergency that I too will be bumped in line. I do not mind being inconvenienced a few minutes if it is beneficial to others. Thank you Dr. Spellman and staff for the excellent care and service through the years.
5.0 Rating
July 21st, 2017
Dr. Spellman is professional and took the time to answer all my questions and listened to what I hoped the out comes would be. This helped me to understand what to expect during and after the cataract surgeries. I have worked with children in school since 1976 and now no longer need to push my glasses up when I bend over a child to help them or look around the classroom to find where I put my glasses. For the first time I 'm able to look over a child's shoulder and help them with their work and read the teaching materials WITH OUT GLASSES! Thank you Dr. Spellman!
5.0 Rating
June 28th, 2017
From the very first time I met with Dr. Spellman, he was honest with me about having Cataract surgery, he left it up to me, he said it would be a waste of money to buy new glasses. He is always happy, treats his patients with respect and is courteous. I would highly recommend him to my friends and family.
5.0 Rating
June 15th, 2017
Two very successful cataract removals
Dr. Spellman removed and replaced my lens following recovery from a detached retina with tremendous success. A few months later he performed the second cataract removal in my second eye again with great success. He is very professional, engaging, and thoughtful. I was very impressed with this technicians and his office staff. They were all wonderful and professional. I highly recommend this office.
5.0 Rating
June 5th, 2017
I returned to Dr spellman office for my second eye prescription within a year. The third time Dr Spellman noted it was time to have my cateracs removed. The surgery was explained to me perfectly.my
5.0 Rating
May 19th, 2017
5.0 Rating
May 7th, 2017
Patient care is outstanding
5.0 Rating
May 2nd, 2017
Cataract Surgery & Lens Implant
Dr Spellman and his staff were very caring and professional in dealing with my surgeries (both eyes). The pre-op was managed extremely well and the pre-surgical instructions were very clear which made the process very smooth. The wait times at the office were the most bothersome. The appointment would be scheduled for a particular time and generally you would not see the Dr. for at least 30 min. thereafter. If that could be relayed ahead of time to the patient, that would eliminate some of the frustration that develops while the patients is sitting in the waiting room, as a suggestion. For an example, we need you here at 8A to be seen at 8:30A by your provider, may be helpful.