Rate Now
Share Your Experience
Have you seen Dr. Steven Sterzer?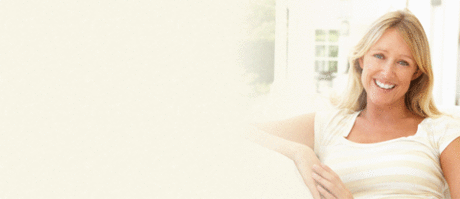 Hysterectomy
Learn about why this procedure is performed, who gets it done, and the different types of surgeries available.
26 Ratings with 11 Comments
5.0 Rating
September 17th, 2015
Good Service, No Waiting!
I read some of the older reviews about poor customer service from Dr Sterzer's staff/wife. I think his wife either retired or was gone when I went to see Dr Sterzer. Every interaction I had, from setting the apt, to the consultation, to the procedure (vasectomy), to the follow up, was with staff members that were in their 20s or early 30s. No one that would be old enough to be Dr Sterzer's spouse. Every time, they were friendly, welcoming, and considerate. I had some discomfort after the procedure, and the nurse Deborah (I think that was her name) was very friendly and helpful. My only criticism was the Dr. was a little nonchalant during the consultation and procedure. My guess is his nonchalance comes from doing the same procedure so many times (experience is a good thing!). But, Bedside manner could be better. A phone check up a few days after appt would be nice too. Recovery was harder than I thought, but Dr Sterzer and his office were top notch!
5.0 Rating
December 4th, 2014
First visit/Consultation
1.0 Rating
June 3rd, 2014
Poor Customer Service and Phone skills.
Referred by a friend who had a procedure done with Dr. Sterzer, was warned about the lack of customer service skills but was reassured that the doctor was exceptional. They were right, I did not make an appointment due to the extremely rude receptionist.
5.0 Rating
April 18th, 2014
Dr. great - office & nurse - not so much.
4 stars for Dr. Sterzer. 2 for office staff & 1 for nurse. I don't think they are intentionally being rude they just need training on how to be welcoming & reassuring to patients. Patients who are most likely nervous and could use a little kindness, like a smile, a warm "hello" or "goodbye", "have a nice day..." etc. I am just trying to be positive here not complaining and giving a patients point of view.
2.3 Rating
February 24th, 2013
DOCTOR OK. OFFICE RUDE AND UNRESPONSIVE!
I would not recommend this doctor. He seems professional enough but not up to date on new procedures. Probably doing things the same way for 30 years. Office does not return phone calls or seem to care. Heard his wife runs the office so if you succed in getting a follow up visit, good luck complaining about his front office. Find a different urologist
2.3 Rating
August 29th, 2012
Doctors's wife is a very rude person
Dr. Sterza is Professonal enough, however his wife is rude and actually hung up two times with me while trying to set up a biosopy appointment. When my husband's Cancer Doctor's nurse called she was actually rude to her as well and would not make an appointment. I have been in the Medical Profession for over 40 years and the actions of Dr. Sterza's staff was OFF THE WALL. I wonder if the Doctor realizes his wife is hanging up on his patients. My husband nor our son will be returning to this office.
1.0 Rating
May 18th, 2012
Doctor Never Called Patient Back
I saw Dr. Sterzer over three weeks ago. He told me he would give me a call in two to three days after he called another specialist to talk about my condition. A little over a week later, I had not received a call so I called the office. They told me the doctor would be giving me a call soon. Two weeks after my original appointment, my wife called the office to ask for the doctor to return my call. Shortly after this phone call, the office called me to tell me the doctor would be giving me a call.It has now been over three weeks since my appointment. Still, no call. Even if Dr. Sterzer called me just to say he's working on my situation would have been suffice. My opinion is that this doctor has been unprofessional with me by not returning my calls.
1.0 Rating
April 17th, 2012
Loved the Doc, some of his staff are very rude
Went in for a consult. Met with Dr. Sterzer. I liked him a lot, his bedside manner and taking the time to explain vasectomy procedure was very good. I have no doubt that he is a great doctor. Upon leaving the office and scheduling my next appointment I had a few questions. I called the office within 30 minutes roughly of leaving and could not have been treated more poorly over the phone. I never raised my voice, got mad, or used any bad language with them...I just needed clarification. Oh I am a CASH patient by the way! After that phone call I was called back by the office staff 30 minutes later and told to return to the office and get a refund because they don't accept my type of insurance. I AM A CASH PATIENT!!! I work in the health industry myself. I am intimately aware of how office procedure should be and how my staff should treat patients. Lets just say that if his staff worked for me, they'd be looking for work tomorrow. I'm very disappointed. Nobody should ever be treated that way.
5.0 Rating
March 17th, 2011
Very knowledgeable
2.3 Rating
January 10th, 2011
The doctor's staff is very rude.
2.3 Rating
September 8th, 2010
MY SURGERY
I FEEL HES A DOWN TO BUSINESS DOC. BUT AFTER I HAD SURGERY HE CAME IN FOR A MIN. AS I WAS WAKING UP AND KIDA EXPLAINED TO ME WHAT WAS GOING ON THEN SAID HE WOULD COME BACK AN TALK TO ME WHEN I WAS MORE AWAKE AN THE NURSES GOT ME UP AND DRESSED AN TOOK ME TO MY CAR. NEVER SAW THE DOC AGAIN SO I TRIED TO CALL HIS OFFICE, I WAS HAVING INCREASED PAIN, AND KNOWONE EVER CALLED ME BACK. I DONT THINK HE IS A FAN OF CHILDREN SO IF YOU HAVE AN APPT WITH HIM DONT BRING YOUR KID I DID AN IT SEEMED TO IRRITATE THE DOC.
1.0 Rating
August 24th, 2017