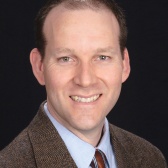 Is this you?
Claim profile
Family Physicians
3 years of experience
Doctor's site
Accepting new patients
Brought to you by
Patient Reviews
?
Overall Rating:

Total Ratings

5

Total Reviews

3
Ratings

| | |
| --- | --- |
| 4 stars | |
| 3 stars | |
| 2 stars | |
| 1 star | |

| | |
| --- | --- |
| Ease of Appointment: | Currently 3.6666666666667 of 4 stars |
| Promptness: | Currently 2.75 of 4 stars |
| Courteous Staff: | Currently 2.25 of 4 stars |
| Accurate Diagnosis: | |

| | |
| --- | --- |
| Bedside Manner: | |
| Spends Time with Me: | |
| Follows Up After Visit: | |
| Average Wait: | 40 minutes |
I wouldn't recommend this Dr to no or any Dr at the IMS facility they do not care about their patients all they care about is the money. If your sick and want to get well do not go to any IMS facility's.
The only reason they got one star was because this won't let me give them zero stars. I went in, half an hour early as instructed by the staff as a new patient. Waited over an hour, never did get to see the doctor. People walking in without appointments were being taken back before me. I waited an hour in the front waiting room, which was half an hour past my appointment time. I mentioned it to the receptionist, then someone took me to the back to an exam room. I waited in there for another half an hour. I heard the staff laughing, chatting and carrying on at full volume. After an hour I walked into the area where the staff was and told the doctor's assistant that I had waited for an hour past my appointment time and would have to get back to work. She did not even look up from her computer - she said, "OK. Go to the front desk to reschedule or you can call to make another appointment." I walked out to the receptionist and told her. Her mouth dropped open and she looked like she at least cared and felt bad. My husband called when we got home and talked to the office manager. She said I need to make an appointment earlier in the morning if I don't want to have to wait. WHAT?!?! So it's my fault? She basically said things happen and doctors get behind. She denied all knowledge and responsibility of the events of this morning. So, I am sick and needing a doctor and am back at work. Now I need to find another doctor, wait for another appointment, fill out more paperwork and hope this one treats me better.
by thebosslady on
Mar 11th, 2010
Compassionate young dr.He was well spoken,intellegent,and gentle.I recieved a treatment plan and I am now not suffering from the chronic pain I was in.