Rate Now
Share Your Experience
Have you seen Dr. Steven Teeny?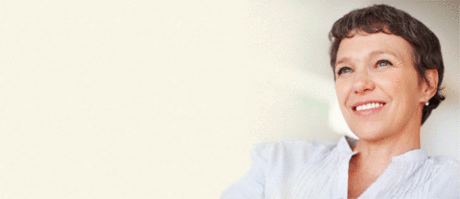 Fibromyalgia
Get the facts about fibromyalgia, including the symptoms and conditions that may be related to it.
29 Ratings with 11 Comments
5.0 Rating
May 28th, 2017
Great Doctor
Dr. Teeny is a great Surgeon but the trouble is trying to get in to see him. The staff are rude and it is hard to get an initial appointment. Even when you have an appointment they treat you like you are bothering then. The nurse told me to wait and the front desk staff told me to leave. I had to wait additional time in the lobby. When I saw the nurse who was now calling for another patient. I spoke to her. She thought I had left. This has happened several times.
1.0 Rating
September 22nd, 2016
Be cautious
He is supposed to be such an incredible surgeon. But you better hope you have no subsequent injuries. I've been fighting for two months to have a legitimate problem addressed with no luck. I finally gave up trying and went to another surgeon. I am not impressed with him. His ego is the size of Texas. I HATE when doctors won't listen to the patient. I know what I'm feeling. I was put through an expensive and painful test for nothing. After 3 visits for the same problem I'm so done... stick a fork in me
5.0 Rating
December 15th, 2015
Great Experience
Had my first appointment with Dr. Teeny today related to a hip problem. Found the staff to be friendly, helpful, and compassionate. Same with Dr. Teeny. He spent quite a bit of time explaining what my problem was. What options I had. What the various outcomes would be and more importantly that he was there for me when the time comes and I have made a decision. I couldn't be more pleased. I can't imagine not having a good experience with he and his staff.
2.3 Rating
October 3rd, 2013
Too Long Wait
1.0 Rating
July 30th, 2013
Find another Surgeon
I have to agree with the negative reviews. I have never been treated so badly. Pain management and bedside manner was not there. I only saw him for a few minutes before and after my surgery. I had request to see him after my surgery being that I was in such terrible pain and was refused. I had to then have the knee manipulated and again, never saw Dr. Teeny but for a couple of minutes. The pain was unbearable and instead of the PA and Dr Teeny thinking outside of the box on how we could get things under control, he came in and started doing a drug intervention on me. Needless to say, I had to go pay another Dr. to take over my pain management and healing process, Now I am doing so much better. And I would also like to add that the nursing staff were just as rude and made you feel like you were nothing. Just as someone said previous....your better off doing it yourself with a dull knife.
5.0 Rating
February 18th, 2013
5.0 Rating
February 18th, 2013
Dr. Teeny was both professional and courteous. He listens to the patients needs and does his best to get them back on their feet!
1.0 Rating
April 19th, 2012
NO bedside Manner
I found Dr. Teeny to be arrogant and rude. I don't believe his diagnosis because he never listened to a word I said. I now have to go to another specialist because my other care providers feel confidend it is an actual injury in need or repair and not arthritis as he diagnosed. My other docs say arthritis doesn't happen as an immediate onset with a pop from a quick movement so it was a huge waste of time. He talked poorly about my other docs and called my rehab doc for my back a chiropractor. That I can assure you he is not. He has been a highly respected doctor for longer than Dr. Teeny has been in practice. I would really recommend you go elsewhere! Rude and a lack of compassion and bedside manner would best describe him in my opinion.
1.0 Rating
May 10th, 2011
5.0 Rating
January 27th, 2011
5.0 Rating
December 5th, 2010
Thank God For Dr. Teeny !
1.0 Rating
October 31st, 2016