Rate Now
Share Your Experience
Have you seen Dr. Steven Wiseman?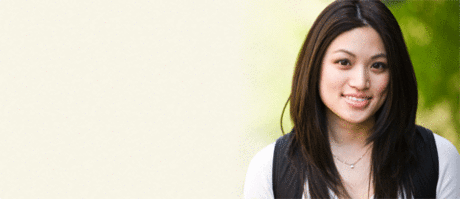 Birth Control
Get the facts about birth control so you can decide which type is right for you.
60 Ratings with 16 Comments
2.0 Rating
August 23rd, 2017
communication between doctor and staff lacking.
this last visit is typical. doctor told me my blood pressure would be rechecked ,a Dexa scan would be done, I would get a TB test and as one of my meds was no longer available, another would be prescribed. After the Dexa scan, the nurse told me I could leave. I reminded her I needed to have my BP rechecked, I needed a TB test and the med still needed to be addressed. another nurse came in, gave me the TB test(incorrectly) and told me I could leave. I reminded her I still needed to get my BP rechecked and the med still needed to be addressed. She took my BP and told me I could leave. I reminded her I still needed to have the med addressed. I have left many messages with nurses to try to deal with pharmacy related issues, the pharmacy has left many messages for the office as well but no response from the office after numerous calls. Dr Wiseman is a very good doctor but the communication between staff on what needs to be done to finish up the visit is poor. I felt like I had to be the responsible one , constantly reminding them of what the doctor wanted done. also, have gone in with specific complaints, lab was drawn, copy of lab sent to me via mail with okay written on it with no plan to deal with my complaints short of the lab that was done. frustrating.
5.0 Rating
August 12th, 2016
1.0 Rating
July 1st, 2016
No follow through
My husband went to see Dr Wiseman and when the nurse came at the end she told my husband the doctor wanted him to do some blood tests and PT and that they will call room set it up. We waited 2 weeks with no word on the PT or the blood test. My husband and I both called several times and after a month I got a call the nurse told me that the blood tests were fine and as for the PT the doctor said he needs to find another doctor. There was no reason. That is not how you treat your patients.
2.3 Rating
June 21st, 2014
Dr. Wiseman is a very smart doctor, he knows what his doing and very nice to his patient. I hate not having Dr. Wiseman as my PCP, but his nurse is very rude. It happens not once, not twice that when I call early morning she screened calls, telling me that Wiseman cannot see after hours because my situation need more time than a 5 minute visit instead of relying the message, Im sure Dr. Wiseman can handle himself to say he can or cannot see me. Then since I cannot see him, I ask what to do with my problems or to the medicine I'm taking, her response as always: Im not a doctor. Well, we all know that, you wont be answering the phones before front desk shows up if you are a doctor. Jean or Jane, smile may not be your twin but when you work in a place where people are sick or having problems because thats the nature of your job, you can atleast fake it & maybe try to put yourself on the patient's shoes. Dont be rude, coz one day it come come back to you. Most doctor's office nurses rely messages to the doctor and thats what you should be doing. Patient does not call if they dont they needed to see the doctor that same day that why they tried calling right at 8 in the morning, and dont say go to ER if its urgent, we patient knows the difference thats why we have a PCP, not a nurse.
5.0 Rating
June 18th, 2013
Cares enough to take lots of time
Dr. Wiseman has been my primary care physician for about ten years. He was recommended to me by my mother and sister, and now, at my recommendation, my husband has become his patient and my son will have his first appointment in a few weeks. In addition to his competence and conscientiousness, I like the fact that Dr. Wiseman is totally down to earth - unpretentious with a great sense of humor. He truly takes time to get to know his patients and explain all the relevant facts of their conditions and treatments. That's why I don't mind waiting a few extra minutes to see him. I know that when my turn comes, I won't be rushed or ignored. It's a good feeling to know that if I become really ill, I can turn to someone whose skills, intelligence and character I trust.
5.0 Rating
June 29th, 2012
We love Dr. Wiseman
Though I usually have to wait a while past my appointment time, I know he will be spending all the time I need with me. I have never met such a caring doctor who treats me like a real and valuable person. He has referred me to specialists and, though he didn't call me afterward, he did know what was going on and discussed it with me on my next visit. He now treats me, my sister, my mother and my father.
5.0 Rating
June 12th, 2012
Excellent
3.7 Rating
June 5th, 2012
5.0 Rating
October 20th, 2011
Good Doctor
Nearby Doctors

Dr. Steven Wiseman is similar to the following 3 Doctors near Tulsa, OK.