Rate Now
Share Your Experience
Have you seen Dr. Steven Zavodnick?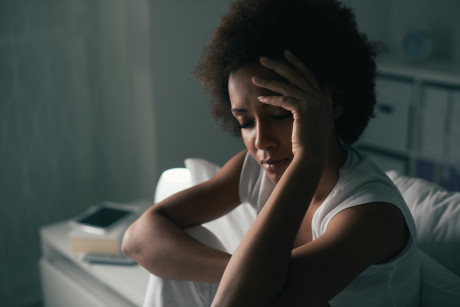 Bipolar Disorder
Get the facts about bipolar disorder, including the different types and symptoms of each.
Quality Rating
Highly Satisfied
40 Ratings with 17 Comments
1.0 Rating
May 20th, 2017
Needs attitude adjustment.
5.0 Rating
February 23rd, 2016
5.0 Rating
September 28th, 2015
A Caring and lovely Doctor to me for over 25 years
1.0 Rating
April 30th, 2015
Fortunately I found a psychiatrist who cared about me.
5.0 Rating
March 16th, 2015
Brilliant Psychiatrist
I have been seeing psychiatrists since I was 11, I am now 63. An incredible amount of money was spent on "therapy" over a 35 year period. It was informative to know how I was impacted by my dysfunctional family. However, knowing all the dynamics didn't remove the 24/7 anxiety and depression that lasted for so many years. I saw several psychopharmacologists before seeing Dr. Zavodnick who prescribed different medications. The results weren't good due to a sensitivity to "brain meds". After the coaxing of a friend, I saw Dr. Z. He began where these others left off. He explained my mental illness. He said if talk therapy was the answer, I should have felt better a long time ago. I finally understood that a brain disorder couldn't be cured by talk therapy any more than diabetes or hypertension. I agreed to begin medication. Within 3 weeks, my life changed. I didn't know how I survived feeling so horrible for 45 plus years. Any doctor can prescribe medication; Dr. Zavodnick has an incredible talent for doing it right. Most psychiatrists don't. It is an interesting combination of science and art to be able to prescribe these complex drugs which can give patients a life relatively free of mental torment, and for some, many hospitalizations. I have lived in Florida for 15 years and speak to Dr. Z from time to time. I can say without drama, he is in the top 5 for persons who have impacted my life in a positive way.
5.0 Rating
February 21st, 2015
5.0 Rating
August 8th, 2013
Dr. Z is a rarity in that he can be relied upon to respond quickly to all calls - whether from myself, a pharmacist or insurance preauthorizations. He listens to what you say and offers up ideas. He explains the reasons and alternatives. Although not a therapist, he is interested in knowing how you feel overall. I have other health issues that require significant medication and drug interaction is a big concern. The psychiatrist who recommended Dr. Z feels he is the smartest doctor in terms of drug combos. I would definitely recommend.
3.7 Rating
October 2nd, 2012
3.7 Rating
April 4th, 2012
Dr. Z is a great doctor, but does not take any kind of insurance. This doesn't bother me to much as my health is more important. I have been seeing him for 2 years now and I can say he is the best doctor in his practice. He is not a pill pusher, but he will make you feel better as he is prefect on combining and changing meds. Does he care? He has been doing this for 20 years, so yes he does.. He will find out what your problem is and help you. Remember he is just a doctor who gives meds, he isn't a doctor who sits and just talks.
2.3 Rating
February 17th, 2012
lethargic and robotic
5.0 Rating
April 20th, 2011
He is nothing short of amazng