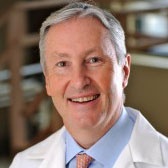 Orthopaedic Reconstructive Surgeon, Orthopaedic Surgeon
27 years of experience
Video profile
Accepting new patients
Brought to you by
License & Identifications
A medical license is required for a doctor to practice medicine in a particular state. Requirements vary by state but most require, at a minimum, post-graduate training in the doctor's specific specialty. An NPI number is a national identifier unique to an individual health care provider and is managed by the Center for Medicare & Medicaid Services (CMS).
Learn more about Dr. Steven Zelicof:
View the full profile to get information on:
Qualifications
What's important to you
---
View full profile
Patient Reviews
The overall average patient rating of Dr. Steven Zelicof, Orthopaedic Reconstructive Surgeon, Orthopaedic Surgeon is Excellent. Dr. Zelicof has been reviewed by 42 patients who have provided 15 comments. The rating is 3.5 out of 4 stars.
Patient Ratings
Ease of Appointment

3.2

Currently 3.1739130434783 of 4 stars

Promptness

3.0

Courteous Staff

3.5

Currently 3.5217391304348 of 4 stars

Accurate Diagnosis

3.9

Currently 3.8636363636364 of 4 stars

Bedside Manner

3.8

Currently 3.7727272727273 of 4 stars

Spends Time with Me

3.6

Currently 3.5909090909091 of 4 stars

Follows Up After Visit

3.6

Currently 3.6363636363636 of 4 stars
Specialties & Research
Dr. Steven Zelicof, MD, PHD is board certified in Orthopaedic Surgery.
He has special expertise in 9 areas:
Arthritis
Arthroscopic Surgery (Arthroscopy)
Hip Osteoarthritis
Hip Surgery (Hip Replacement Arthroplasty)
Knee Osteoarthritis
Knee Surgery (Knee Replacement Arthroplasty)
Minimally Invasive Surgical Procedures
Osteoarthritis (Hand and Wrist)
Sports Medicine
---
Education & Awards
Dr. Zelicof graduated from University of Pennsylvania , Philadelphia. He has 3 awards.
Awards
| | | |
| --- | --- | --- |
| | Patients' Choice Award (2011 - 2013) | |
| | | |
| --- | --- | --- |
| | Compassionate Doctor Recognition (2011 - 2013) | |
---
Affiliations
Dr. Zelicof has 11 hospital affiliations:
Hospital For Special Surgery
Sound Shore Medical Center
---
Languages
Italian
Romanian
Russian
Spanish
Tagalog
---
Additional Information

Dr. Steven B Zelicof MD and PHD is a male Orthopaedic Surgeon, has 27 years of experience and practices in Orthopaedic Surgery and Adult Reconstructive Orthopaedic Surgery.
Where does Dr. Steven B. Zelicof practice?
Dr. Steven Zelicof has 2 office locations.
Dr. Steven Zelicof practices Orthopaedic Surgery and Adult Reconstructive Orthopaedic Surgery near Harrison, NY.
Additional practice locations include: New Rochelle, NY.
See Harrison Surgeons and Harrison Orthopedic Surgeons.