Rate Now
Share Your Experience
Have you seen Dr. Stewart Smith?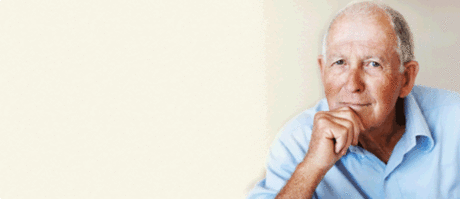 Parkinson's Disease
Get the facts about Parkinson's disease, including symptoms and how the disease progresses over time.
49 Ratings with 17 Comments
5.0 Rating
July 6th, 2017
5.0 Rating
September 29th, 2016
Spinal surgery
After consulting with Dr. Smith concerning my back pain he discovered the issue that was causing the pain, and discussed what would be the least invasive procedure to repair that issue. His staff quickly scheduled the procedure, and the surgery was a complete success in resolving the pain with a short recovery time. I would recommend his services to anyone needing relief from their neurological issues causing pain.
5.0 Rating
April 14th, 2016
Dr. Smith was very caring and compassionate. He was very knowledgeable, not pushy, and gave me my options. He has a wonderful bed side manner and I loved my experience with him. He spent ample time with me and listened closely. Answered all of my questions and put my mind at ease. His office staff is very nice, helpful, and caring as well. Very clean office, easy to get to, and overall A+!
3.0 Rating
March 18th, 2015
wonderful surgeon
My husband and I were EXTREMELY impressed with Dr. Smith! His surgical intervention prevented even further, more extensive damage to my husband's spinal cord after spinal cord injury. We feel so blessed to have met Dr. Smith; his expertise, experience, and skill enhance his talent as an excellent neurosurgeon!
1.0 Rating
September 28th, 2014
Cares nothing about his patients. I give him a 1 out of 4 stars
The only time I have seen Dr. Smith in the past 5 years is when I was on the Operating table. As a patient you will wait forever to see a PA never Dr. Smith, when I went to Integris Hospital to have a CT Scan the tech said they have a on going joke about Dr. Smith that they do X-rays on his patients but have never actually seen the mysterious Dr. Smith. He took over my care of my Back but I have yet to see him about my back. He did a fusion of my neck and I will say I have very little pain in my neck. My back is a different story. I have decided to see a different Neurologist due to the poor treatment I have received from the staff. I worked for Integris for 14 years and am ashamed that they are using him in there facility.
1.0 Rating
September 9th, 2014
Worse STAFF ever.
I don't even know where to begin. The staff is awful, horrible, incompetent, argumentative, unprofessional, redundant on getting things done and extremely rude. They don't communicate between each other, doesn't get the refills done in a timely manner, forgets to do your refills and doesn't care about patients a pain level. I've been a patient for 19 months and have only seen Dr. Smith one time, and that was my very first visit. I work for INTEGRIS and am very disappointed in this team. They don't deserve a star at all.
2.3 Rating
January 11th, 2012
Good doctor & PA's, HORRIBLE staff!!!
Administrative staff is awful, awful, awful!!! It's a shame that such a good doctor and PA's are represented with such horrible administrative staff. Complained on many occasions about admin staff but it never got any better. The nurse that refills meds should have been fired and have her license taken. She is RUDE, uncaring & unprofessional!!!
5.0 Rating
August 4th, 2011
GREAT DR. but RUDE STAFF
Dr. Smith is very caring and always has gone above the call of duty. I have extenuating illnesses that complicate things and he has shown great knowledge in dealing with those as well...so not in his field.ALTHOUGH, I stopped going to him...which was very hard as he and his PA's are amazing. His nurse is horrible. She is rude, condescending, uncaring and just plain hateful. I wish he would realize she is costing him patients. :(
1.0 Rating
March 29th, 2011
Should Not be Allowed to Practice Medicine
This Doctor (I use the term loosely)cares nothing about his patients or their families, unless of course they are praising him and the ground he walks on as he goes to the next OR to botch another surgery. He did surgery on my parent who was told it was going to be a 30 minute procedure and outpatient, it lasted 4 hours and my parent has been in the hospital longer than 2 months and has only been seen by Dr Smith 2 times. We as a family have called and left 10 messages over a 3 month period for Dr Smith and he hasn't returned 1 of our telephone calls. Since this has happened we have heard many stories from past patients, nurses, and Doctors, that Dr Smith would be their last choice for a Doctor, and especially a Surgeon. Please research the Doctor, Staff, and Hospital before having any surgery done. It may cost you your life!
5.0 Rating
October 21st, 2010
Dr. Smith operated on my mother whom had back problems for over 40 years, her back no longer hurts her and her recovery has been remarkable, she gets appointments quickly and is not kept waiting, Dr. Smith always has time to listen and communicate, my mom never feels like he is rushing her, we have been very happy with our experience with Dr. Smith
5.0 Rating
September 30th, 2010
Cant Sing Enough Praises
I wouldnt even have enough space here or words to articulate the excellence in skill or character for Dr. Smith. Having worked with him since 2005, he has shown more accuracy in skill than any other doc I've known or seen. I recently had back surgery in which Dr. Smith completely went to bat with the insurance company on my behalf. I do not know any other doctor that would have care enough about his patient to do that. Insurance did not want to pay and Dr. Smith took time out of his day to speak with BCBS in showing them how I was the perfect candidate for procedure. Prior to having surgery, I was informed on all there was to know and expect. I was able to go into surgery with complete peace of mind and full confidence in Dr. Smith I wouldnt wont any other doc them him to work on me. I cant sing enough praises for Dr. Smith, I am extremely grateful for him and would recommend him to anybody!
Nearby Doctors

Dr. Stewart Smith is similar to the following 3 Doctors near Oklahoma City, OK.