Rate Now
Share Your Experience
Have you seen Dr. Stuart Fischbein?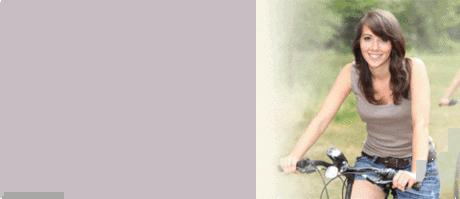 Endometriosis
Get the facts about endometriosis, including symptoms and parts of the body that may be affected.
Quality Rating
Highly Satisfied
22 Ratings with 13 Comments
5.0 Rating
May 19th, 2017
Dr. Fischbin is one of the best Gynos in LA,
2.3 Rating
November 6th, 2013
this doctor expects grown women on hormonal birth control to look like anorexic Barbie dolls- what's up with that?? I am on the mini pill now!! but was on Depo-Provera for 12 years- and i'm supposed to be a skinny Barbie doll?? please I will be 50 in 2 months-and so what about an extra 15 pounds!! its called change of life- also his scale says 10 pounds more
1.0 Rating
September 25th, 2013
he's not normal
I was seen by him once 20 years ago. He had the cockiest attitude. I was in the first trimester with my second child. He right away condemned me to a second C- section. After contacting a VBAC org I learned that he was notorious for performing unnecessary C sections ( more profit). He was mean and condescending Made a point to never see him again and had 5 VBACS after that!! Funny how you never forget a bad doctor.
3.7 Rating
August 19th, 2013
just confused
ok dr fischbein was my doctor for over 12 years but recently- he told me that I "no longer need birth control" because I was in "perimenopause" huh?? well I was on Depo-Provera for 12 years yes 12 years straight I am on the mini pill now!! Im just confused as to why he practically expected me to look like Karen Carpenter on her deathbed after being on Depo for 12 years- Its only 20 pounds and he made me feel like I weighed 400 or something- also don't go by his scale it up by 5 pounds..
3.7 Rating
June 1st, 2013
hes a good dr.
5.0 Rating
January 10th, 2012
Best obgyn out there
I met Dr Fishbein back in 1988 when I attended a women's clinic he gave his time to every Wednesday evening, I was so impressed that I then switched to seeing him in his office and paying out of my own pocket. He was very caring and understanding and took care of my problem in a most professional manner. You weren''t just a number to him, he genuienly cared. During every procedure he wade you comfortable and never rushed you like so many other drs do. He takes the time to listen to you and does not just brush you off with just try,that's normal etc. I will never forget in his office a card that he had framed that said Stuart basically thank you for saving my life! Another satisfied customer, anyone would be lucky to have him on their medical team!
1.0 Rating
October 1st, 2011
This man is a sexual predator
This man has no conscience. Even after a conviction for havingnsex with a patient post surgery, he still manipulated me into having sex with him. This man is a sociopath. Stay out of his office! He will take advantage of you sexually, emotionally, and financially. Protect yourself. He willmtell you that the patient he was convicted for was his true love. This man loves nobody but himself, but he is extremely good at making you believe that you are the one for him.
5.0 Rating
January 8th, 2011
super doctor
5.0 Rating
October 27th, 2009
PROFESSIONAL PHYSICIAN!!!!!
This doctor has been my physician for years. He is a kind and caring PROFESSIONAL! He supports a women's choice to (safely) give birth at home if she wishes. How dare someone post such filth about him on this site! He is a gentle soul who RESPECTS women not "prey" on them!!!! He is a family man who deserves respect as a professional serving our community. I have moved away from LA from time to time and ALWAYS return to his care for my health!
5.0 Rating
January 30th, 2009
5.0 Rating
January 23rd, 2009
Great back up for my home birth
I used Dr. Fischbein as my back-up doctor for my mid-wife assisted home birth (in case anything goes wrong he would be my doctor at the hospital). After six days of back labor at home, we decided that it was time for me to transfer to the hospital. Our pre-natal consultation was very friendly and I was thrilled that he would be part of my birth plan. Unfortunately, Dr. Fischbein was out of town (I knew it was a chance he might be). But he had made sure that his back up doctor was aware of my birth wishes and that his staff was ready to receive me when I got there. I felt well taken care of. When I got pregnant with my second child, I didn't even think twice and I looked forward to seeing him again. I'm due to deliver soon and called him up to ask him a few questions about my breech presentation. He returned my call very quickly and made sure that I followed up with him in a few weeks. Con: I wish his hospital was closer to me.
Nearby Doctors

Dr. Stuart Fischbein is similar to the following 3 Doctors near Los Angeles, CA.