Rate Now
Share Your Experience
Have you seen Dr. Subhasis Maitra?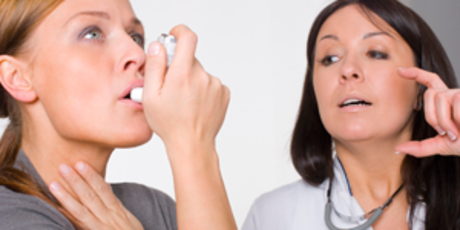 Asthma
More than 22 million Americans of all ages have asthma. Prepare to talk to your doctor about symptoms, diagnosis and treatment options.
33 Ratings with 16 Comments
5.0 Rating
September 22nd, 2016
3.0 Rating
June 3rd, 2016
Great physician, lousy staff
I have been a patient with Dr. S for the past four years. I have no issue with his professionalism, however his staff needs some training on follow up with patients. I had a recent biopsy and was told Dr would read report and call me, as a cancer survivor I am always anxious when I take a test to check for any malignancies. Dr. S staff assured me that my report would be a priority and would call me with report. If it was made a priority by the staff then I am sure we all have a different translation of priority. I think you are responsible for the actions of your staff and there is my problem with Dr. Maitra.
5.0 Rating
March 23rd, 2016
A Great Doctor!
5.0 Rating
February 15th, 2016
Exceptional Doctor
5.0 Rating
January 29th, 2016
Happy Patient
I have been a patient of Dr. Maitra's for five years now and I can say that I am satisfied with the care I've received there. I've never had any issues making an appointment and the front office staff has always been very nice. I've also had a couple of appointments with their PA, Taylor and she's always very nice and thorough. I would definitely recommend Dr. Maitra.
2.3 Rating
February 3rd, 2015
We have been going to Dr. Maitra for 1 year now for my son. For most of his new born check ups and vaccines they never had all the vaccines in stock and we would have to return 2-3 weeks later to complete the series. When I was on maternity leave it was all well and good because I didn't have to miss work. However, this has continued over the course of the year and I am constantly having to make multiple trips to get all his vaccines- which means more hours of work I am missing not to mention gas/time etc. I do like Dr. Maitra very much and trust his professional opinion and though highly of his former PA Amy. But today, we went to his office to get my sons MMR vaccine (after calling and was told it was indeed in stock and they would make sure they had his dosage for us to come in today) I checked in @ 815... they told me they were getting everything ready so that when the doctor walked in and signed the papers we could get the shot. At 9 am they told me they were still waiting and that they were getting everything ready. I then asked, you are sure you have it right? she said yes, she then came back a few moments later apologizing stating they did not have the vaccine available after all and they weren't sure they would even have it come time for his 1 year well check the following week. I waited 45 minutes for nothing! I felt very much like the well being of my son was of no importance, especially since I had previously spoken with them and they told me they would have everything. They had gotten the Dr's approval to have him come in prior to his 1 year check up (because he was of age to get the vaccine and with the current measles epidemic- we wanted him to get it as soon as possible and they agreed and said they would have a dosage available for him today) Considering this is an ongoing issue we will not be returning to their office. I find this very disheartening and hope the office can review it's policy on ordering vaccines and how they treat their patients.
1.0 Rating
January 19th, 2015
I was very sick and tried to get an appointment. The staff was very rude and said sorry we are two weeks out. They didn't care how urgent I needed to be seen. Horrible practice. They don't care about their patients! We have been seeing them for years and they went from good to really bad. I think the practice had gone to their head at little too much. They have lost a lot of patients and we are leaving too.
5.0 Rating
March 1st, 2014
1.0 Rating
February 11th, 2014
Very Disappointed
The Dr. seems to be a very nice gentleman but I do not care for the way his practice is ran. You wait to be called back, you can never speak to a person you have to leave a message so they can determine if your calll is worth returning. Returns calls a day or two later. My newborn was sick and i was instructed to take him to the ER or urgent care because Dr. Maitra his pediatrician didnt have time to see him she didnt even offer an appointment for another day. Staff is not helpful and kind of rude.
5.0 Rating
October 22nd, 2012
Love Dr. Maitra and staff
5.0 Rating
July 31st, 2012
Extremely Professional Doctor & Office
Dr. Subhasis Maitra and his staff are one of the most professional teams I have experienced in a small business environment. Dr. Maitra is extremely knowledgeable, professional, caring and meticulous in explanation. Dr. Maitra has been my doctor for 7 years and has always been available no matter what day or week I have needed assistance.
5.0 Rating
July 26th, 2012
I would like to highly recommend Dr. Subhasis Maitra to anyone looking for a truly dedicated, compassionate and knowledgeable Internist. He managed my care through a major medical crisis, always with honesty, respect and as much of his time as I needed. From my experience, I have never had a more caring and competent doctor than Dr. Subhasis Maitra.