Rate Now
Share Your Experience
Have you seen Dr. Sudarshan Tanga?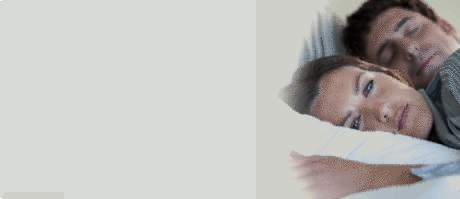 Insomnia
Get the facts about insomnia, including the different types, who gets it, and what causes it.
41 Ratings with 12 Comments
3.0 Rating
August 5th, 2015
He is ok.
I like Dr. Tanga, he seemed nice to me , but his staff are very rude. I will haft to admit , my main was under control. I left due to the weight issue , I lost 40 pounds but did not lose anymore so he started cutting my meds. Plus the other was he .don't take insurance. I go to another local pain Dr. And now I regret leaving . I stay in pain and I feel like a pin cushion with all the injection . There pros and cons about every Dr.
3.0 Rating
June 11th, 2015
1.0 Rating
July 9th, 2014
Dr. with a god-complex
This Dr. is absolutely as rude and bad as everyone says. I've seen alot of Dr.'s, some great -some bad, but he is THE absolute worst! After you've waited all day at the office to see him, he just blows in and immediately belittles you & talks down to you as if you're less than human. I don't know who this man believes himself to be, but I believe him to be a total jerk with a god-complex & for no reason what-so-ever! There was NOTHING I could say positive about him (or the office really either). If you truly need help- do NOT waste your time there!!! If I could rate them negative stars I would!
1.0 Rating
February 11th, 2014
Rude rude
This doctor was absolutely the most RUDEST doctor I have ever seen!!! I went there for help and instead he turned it into an interrogation visit. He told me not to get an attitude with him lil mam. Which I never did!! He was a complete JERK!! I had to walk out of the visit because he had belittled me enough and demenered my character enough. I was there for help and paid my $$$ and I got NOTHING!!!! So please DO NOT GO TO THIS ARROGANT MAN WHO HAS NOTHING BETTER TO DO THAN TO BELITTLE PEOPLE CAUSE HE THINKS HES BETTER THAN THEM AND HE WANTS THEIR $$$$$$!!!
1.0 Rating
August 7th, 2013
Very bad service
The staff is absolutely rude. They have a new staff practically every six months it seems like. The newest nurse practitioner is very rude and antisocial. I have requested to talk to Dr. Tonga for the past year and have not been able to speak with him at all. You have to always see the nurse practitioner. They never listen to what you have to say or need. The wait time is always over two hours.
1.0 Rating
February 14th, 2013
VERY RUDE DR.!!
I've been seeing this Dr for years. It's only because he is the only one in this area that accepts cash only (no insurance) patients. The first visit was great, he was very nice, but he has turned very rude. He can't keep employees very long. I'm sure he is very hard to work for. I can't stand seeing him for the 5 min he is in the room so I can only imagine what his poor employees go though. When he has a Nurse Practitioner it is wonderful! But when they quit after 6 months its ridiculous! Be ready to wait 4 hrs just to get into the room with a hateful, prejudice, disrespectful man. I really believe he thinks he is better than everyone, especially women. I don't feel he cares for his patients, I feel he is only in it for the money. He charges $150 for a visit for no insurance patients. $100 for a $5 drug test. $25 if u need a letter. $25 for a second script. $25 for this and that. If you don't have insurance I'm sorry, you are stuck with this doctor. He's the only pain doctor in this area that accepts cash only patients. If you do have insurance, run to a different pain doctor and never look back!!
1.0 Rating
October 4th, 2011
Find another Dr.
2.3 Rating
April 29th, 2011
Poor patient consideration
The wait time for this doctor is absurd. Every one of the patients in the waiting room had been there OVER 2 hours, some of them 3 hours. There is no consideration for people in pain to sit for many hours to see a Dr for 10 minutes. Very poor scheduling of time and a waste of mine. My time is valuable too. Not recommended if you can find any other doctor.
1.0 Rating
April 12th, 2011
terrible place
i dont know if i could even write enough about how much i dislike this office. not only is every single person there rude(except for the african american assistant who was a absolute sweetheart)but they treat you like a drug addict, they ask you how the medicine works but when you give your response it seems like it goes in one ear and out the other. i am a young person and before i went to him i had been seeing a neurosurgeon for a problem with my back and there was nothing more he could do for me, but did find the problem. As soon as i started seeing dr. tanga i was treated as if i had addictive disorder and i was a drug addict even tho i was diagnosed prior to seeing him with a legit condition. Dont get me started on the Nurse practitioner, who thinks she is all high and mighty, and doesnt feel she needs to have a friendly conversation with anyone. I know this is long, but i have never had a dr. or office that is so anti patients, it is ridiculous.
1.0 Rating
October 28th, 2010
lISTEN TO YOUR PATIENTS
1.0 Rating
August 24th, 2010
1.0 Rating
December 9th, 2009
the worst excuse for a doctor...anywhere!
Nearby Doctors

Dr. Sudarshan Tanga is similar to the following 3 Doctors near Shreveport, LA.