Rate Now
Share Your Experience
Have you seen Dr. Sudha Govindarajan?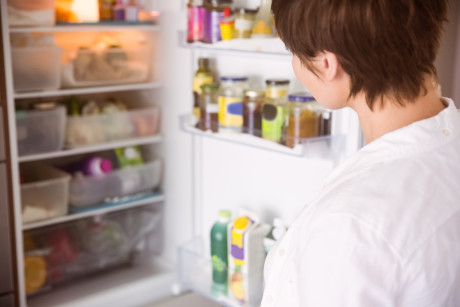 Binge Eating Disorder
Get the facts about binge eating disorder, including symptoms, causes and related conditions.
11 Ratings with 6 Comments
1.0 Rating
July 17th, 2017
terrible!!
1.0 Rating
November 5th, 2015
Worst doctor I have ever seen!
**Only positive about this place is the reception and medical assistant staff is very nice** Dr. Sudha is the rudest most unprofessional doctor I have ever seen. She berated her staff in front of me at least two times during my appointment. She never took my medical history and instead took the history of my entire family instead. When I started to try and explain some of my current medications instead of asking why I was taking them she said, "Oh no those are too many medications, you're on too much". I tried to explain to her that they were not all every day medications and that some I took on an as needed basis, at one point she said "Oh what is this as needed that's ridiculous". I'm sorry but I am in the medical field and I know exactly what medications I take, why I take them, and how often I take them, she only knew me for 5 minutes and she didn't even know my medical history. When I was then taken to another room and told to strip and don a gown, I asked what it was for and I was told I needed a procedure. I'm not sure how this doctor's office runs things but I like to be told what I need done before hand so that I have the option to consent. When I expressed my feelings of "being caught off guard", Dr. Sudha proceeded to bring her reception staff into the room (while I was naked in gown!) and started to raise her voice and yell at me. She told me, "What did you expect was going to happen, you should be so lucky I'm willing to perform this procedure, I don't "get high off" this procedure, all new patients need a complete physical". I tried to remain calm and explain that I know I need the procedure however, I would like to be given some notice ahead of time. I was visibly upset and crying at this point and asked for my fiance to be present during the exam, which I was still willing to go through, and she told me "NO, I don't even allow husbands", I'm sorry but I am the patient and I should get to decide who or who isn't in my exam room. After deciding to not go through with the procedure she then took me into another room and attempted to finish my general exam and chart. It was at this point that she told me "I think you need to see a shrink". As someone who works in the medical field I found this comment completely unprofessional. I should have walked out of this office multiple times during the visit, and I will most definitely not be going back. Dr. Sudha is the rudest and most surly unprofessional doctor I have ever encountered.
1.0 Rating
October 30th, 2015
Rude and incompetent doctor
I went in to have my knees check out, as they had some swelling and pain after recovering from the flu. The doctor did nothing to check my knees and had me take a series of tests. Initially, I did not object to her inquiries, but then based on a random oral memory test, she prescribed me medication that is given to alzheimer's and dementia patients. How do I know this, I just so happen to ask my general practice doctor and he thought she is nuts for giving me such medication. I generally do not have any health related issues. I take good care of myself and as I said, I just went to see her, on the recommendation of a friend, so that she could address my knee pain. My doctor was away from town and I thought of giving her a chance. There is no way I would ever go back to her and I would not ever wish even my enemies to see her. She is an arrogant, narcissistic doctor. She behaved quite rudely with me. When I objected to the memory medication, she became quite belligerent with me and told me that she was my doctor and had the right to tell me what to do.
1.0 Rating
October 22nd, 2014
I waited two hours to be seen by this doctor and I think that is just ridiculous to be seen when there was nobody in the waiting room and they said they were busy and giving me excuses. I would not recommend this doctor because she is slow. And it took me forever so I could do any of the things I plan to do after because I was there at 2:45 and then took me till five and I wasn't even seen by the doctor I waited two hours for nothing.
1.0 Rating
January 13th, 2010
Rude Dr.
2.3 Rating
April 16th, 2008
Rx drug pusher
I think this doctor must have a lot of pharmacuetical stocks since she overzealously prescribes drugs for every ailment be it physical or mind oveer body; I am surprised that by her ethnic background that she does not discuss the truly natural benefits of Yoga versus drugs. Anyway, hope this helps spotlight what wrong with the extreme cost of medical insurance considering Dr. Sudha's prescription for more drugs not diet.
3.7 Rating
August 7th, 2014