Rate Now
Share Your Experience
Have you seen Dr. Sudhir Lingnurkar?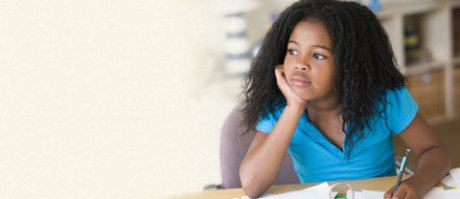 ADHD
Attention Deficit Hyperactivity Disorder (ADHD), including the different types and who gets them.
31 Ratings with 12 Comments
1.0 Rating
February 27th, 2016
5.0 Rating
February 16th, 2016
Dr. Lingnurkar is a good choice
Dr. Sam has been treating me for a couple years, and is helping me outside of the office also. He seems to really care about my well being and if I can get to where I need to be. If you are having trouble in your personal life and need a psychiatrist who will do extra to help you, Dr. Sam (Sudhir) Lingnurkar is who I would recommend.
1.0 Rating
February 16th, 2016
Please go somewhere else if you truly need help
I have been seeing Dr. Lingnurkar, A.K.A. Dr. Sam for 10 years. Over the 10 years I have declined drastically. He comes off very personable and caring and that is how he gets patients. My family has been telling me for years that I needed to find a new doctor but anyone with mental illness knows that is difficult to start over with someone new, so I have stuck it out. However, I am now finally going to find a new doctor as I have deteriorated to the point that I am barely functioning. For your scheduled appointment you will always have to wait anywhere from 35 minutes to 2 hours. His Staff is rude and very unprofessional and has NO business working with people of any kind. Because the patients are "Psych" patients the Staff believe that they can treat you like dirt and they honestly think that they are better than you!! I have talked to the Doctor many times about this and he does NOTHING!!!! I am a college educated person who happens to have mental health issues. I urge anyone who truly needs help and wants help to go somewhere else!! If you are just looking to get drugs then maybe he's the doctor for you. I would NEVER recommend him to anyone.
5.0 Rating
February 23rd, 2015
1.0 Rating
September 13th, 2014
Beware! Rating should be -4 star!
I stuck with this Dr. Sam for over 6 years and just continued to decline physically and mentally under his care. Yo see his actual demeanor is pleasant, that is the trick! Dr. Sam comes off as if he is caring and may have an interest in your wellbeing? So you put up with all the negatives: super long appointment waits (over 2 hours), rude staff, inconsistent care, no follow through on anything that is said from anyone in that office, especially Dr. Sam! He will never actually work with others doctors for your increased benefit and actually fabricates that he did/has. He pushes medications that are not required or that you have had negative responses in the past! He misdiagnosis horribly! I personally believe the misdiagnosis are for insurance purposes to continue ease of pay but ruins your medical record! Heaven forbid you really have a breakdown and ruffle his feathers you will automatically get a referral to go see another doctor and the office will never put a call thru to Dr. Sam again! So in short... if you want to be on loads of medication, not be able to function, be lied to continually, have your health decline, lose your livelihood then Dr. Sam is for you! If you want to be healthy and actually have a good life then GO SOMEWHERE ELSE PLEASE! !! F.Y.I : After getting off his regimen I am healthy again and am back to a fulfilling life... Med free and finally happy! I am in the medical field myself, we have vows... be human and honor them! Do no harm!
5.0 Rating
September 26th, 2013
may the lord continue to bless this doctor always
in a most desperate time in my life when I had no one who could understand what I was going thru no one who could see my pain and fear this doctor came into my life and pulled all the anger pain and fear to the surface and with therapy and medications and allowing myself to accept the help mentally and physically I improved. if you follow thru with his course of treatment and honestly deal with yourself he can and will help you promise. THANK YOU AND GOD BLESS YOU DR. SAM ALWAYS
5.0 Rating
April 5th, 2013
great doctor
I have been a patient of Dr. Lingnurkar's for over 5 years now. He is a wonderful doctor and takes the time to listen to all of my concerns and questions. He has excellent bedside manner and I know he really cares about his patients. I have never had a problem with his office staff- they are friendly and professional. I would recommend him to anyone looking for a honest, smart and caring doctor.
1.0 Rating
February 5th, 2013
Good doctor, makes you wait, doesn't listen very well, isn't there 9 out of 10 times when I show up for my appt's, patients in office are all complaining and it makes me nervous. Doesn't spend enough time with me and always seems in a rush. He always seems to know what to prescribe. The way he makes you wait is inexusable, almost as if our time isn't as important as his time and then he is in and out in less than 3 minutes every single time. And when you speak to him it's as if he isn't listening for he gives no response. Very frustrating to say the least. I've been seeing him fr almost 5 years now and nothings changed.
1.0 Rating
November 1st, 2011
No Regard for Coordinated Care with Parents
In spite of well-accepted medical guidelines that recommends the attendning physcian meets with the parents of ill patients who know them better and can participate in developing an effective treatment plan, Dr. Lingmurkar has rejected consultation requests for 6-weeks, in spite of input and recommendation to do so from attending nurses, social worker and patient advocate. As a result, Dr. Lingmurkar has provide ineffective treatment and continues to exacerbate our daughter's mental illness.
5.0 Rating
September 15th, 2011
1.0 Rating
June 27th, 2011
Katherine
1.0 Rating
November 26th, 2010
Senior Consultant
Nearby Doctors

Dr. Sudhir Lingnurkar is similar to the following 3 Doctors near Detroit, MI.