Rate Now
Share Your Experience
Have you seen Dr. Sujatha Nallapareddy?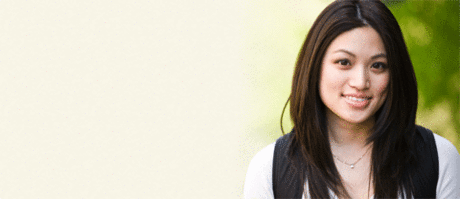 Birth Control
Get the facts about birth control so you can decide which type is right for you.
Quality Rating
Highly Satisfied
8 Ratings with 4 Comments
5.0 Rating
October 20th, 2014
We love Dr. Nallapareddy!
My mom started going to Dr. Nallapareddy a couple of years ago. Right from the first appointment we liked her. She is kind, courteous, she spends time with my mom listening to her every concern, answers every question. Mom doesn't feel like she is a disease or a number to the doctor. The staff is very friendly and courteous and we like them very much. We would highly recommend her to anyone.
1.0 Rating
October 9th, 2014
Horrible experience
Seeing this woman was the worst experience I have ever had with a doctor! For the last 7 years I have had an abnormally high white blood cell count that has reached up to mid 30,000s and has never except this one time dropped below 12,000. I was first referred to doctor Devilla in North Platte NE who did everything she could to figure out what was wrong with me including a bone marrow biopsy. She then referred me to an ENT due to swelled lymph nodes the ENT decided it would be in my best interest to get a biopsy after actually reading my medical records and doing an adequate exam on me. After nothing turned out doctor devilla and my amazing family doctor Remington decided it was in my best interest to see an immunologist to check for the possibility of an autoimmune however at this point I was tired of constant appointments and decided to stop looking for answers for awhile so I could focus on work, nursing school and being a mom. I moved to Colorado and found an amazing family doctor who actually cares about patients and was referred because of a count of 15,000 to Dr. Nallapareddy. This doctor looked at two labs taken from my family doctor the first when I was completely healthy my wbc was 15,000 the second I was sick and my white count dropped to 8000. Not only did she not listen to me when I tried to tell her 8000 is not normal for me and I was sick during that lab she also discredited my family doctor, my oncologist in North Platte and my family doctor in mccook. She based her opinion off of two labs and told me I must have had an infection during my first lab something I have been told by every other doctor who was too arrogant to take the time to actually do their job and look at my medical history. Previous doctors who have tried to tell me I must have a UTI when I would see them for extreme abdominal pain or vomitting blood ect. Actually have an excuse as they were urgent care doctors and ER doctors but for someone who specializes in hematology there is absolutely no excuse for how she handled my case (If I actually had an infection for 7 years I wouldn't be alive to visit a doctor). I suggest only going to this doctor if you like to be treated like a liar and also like you have no clue what you are talking about. I will never go back to rocky mountain cancer centers after seeing her except to bring her my medical records for the past 7 years to hopefully get the apology I deserve from her. Also if you see her do not use metaphors such as my night sweats are so bad that I wake up thinking I urinated she will not understand the comparison and think you mean you literally wet the bed. This review is extremely rude but I have never been so upset by someone who is supposed to know better than me as to why I feel this way and why even straight science is telling me there is a reason for my symptoms. I get doctors see patients who think something is wrong when nothing is wrong all the time however when there is proof to back up my claims (that she refused to look at) & numerous other doctors have been concerned otherwise I would not have ended up in her office is unacceptable behavior. If her goal was to make me not concerned about my health she did just the opposite by not explaining why my numbers would drop to 8,000 during an illness but be constantly high when I am feeling how I normally feel.
5.0 Rating
February 21st, 2013
2.3 Rating
December 24th, 2014
5.0 Rating
October 14th, 2014