Rate Now
Share Your Experience
Have you seen Dr. Sumayah Taliaferro?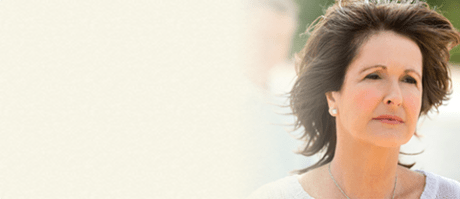 Metastatic Melanoma
The facts about metastatic melanoma, a serious skin cancer, including signs, symptoms & what happens to the body in each stage of cancer.
35 Ratings with 17 Comments
5.0 Rating
August 30th, 2016
Outstanding service
I've been searching for a quality dermatologist in Atlanta for a couple of years now. While the city offers many options for skin care services, most are more concerned with the quick buck instead of focusing on patient care. Dr. Taliaferro was recommended by a friend and I decided to give her a try. Much to my surprise, she listened to my problems and did not rush through my visit. I was impressed with the ease of scheduling an appointment and how friendly her staff was too. My problems are better already after only my second visit. I highly recommend her to anyone seeking a dermatologist who actually cares.
5.0 Rating
August 29th, 2016
Doctor with a PLAN!
What a blessing! Keloids have been an embarrassing part of my life for 25 years. In total, I have had 8 surgeries and countless injections. During one visit with my primary care physician, I expressed my concern and willingness to travel ANYWHERE to get rid of these scars or figure out how to manage them. After researching for several months and consulting with other doctors, my physician recommended Dr. Taliaferro- in ATLANTA! I am truly grateful for this recommendation. Dr. Taliaferro is the FIRST doctor out of five that I've seen for keloid treatment over the years to have a PLAN. I'm in my second month of injections and am loving the results! Numbing, ice packets, & ointment were never included in numerous visits with previous doctors. She takes gentle care with me each time while tracking the results. The staff is very courteous and professional. Making an appointment has been a breeze and reminders are timely. Once in the office, the appointment flows seamlessly. I'm never forgotten. The only thing I have to do is follow Dr. Taliaferro's instructions and book another appointment. What are you waiting on? This is an office visit you will enjoy. I did!
5.0 Rating
August 29th, 2016
Executive
I called last minute for an emergency appointment and was worked in the same day! The doctor was so kind and understanding, she also gave me a thorough education on my condition. When it was over she walked me to the checkout counter and reviewed my regimen with me to make sure I understood everything, and while I made my follow up she personally went to grab me a big bag of samples. I LOVE HER! I highly recommend Dr. Taliaferro and will be sending as many people her way as I can!
2.0 Rating
August 3rd, 2015
Meh
1.0 Rating
December 19th, 2014
Not the best first impression!
5.0 Rating
April 4th, 2014
True Professionalism
Dr. Taliaferro and Nikki are extremely professional and did everything possible to make my visit as pleasant as possible. I have been seeing Dr. Taliaferro for almost three years now and I have seen tremendous improvements in the general condition of my skin. I highly recommend Dr. Taliaferro as well as the other members of the Dermatology Affiliates to care for all of a person's skin needs.
5.0 Rating
March 18th, 2014
Great Experience
My experience with Dr. Taliaferro has been absolutely wonderful. I initially went it due to concerns with painful adult acne, which caused great embarassment. During my initial Dr. Taliaferro was very patient and professional, answering ALL of my questions (and I came with a laundry list). She fully explained all follow-up care (which was explained again by her medical assistant AND I was given a written summary exaplaining). Fast forward 8 weeks.....great results!!! I'm swearing by Dr. Taliaferro!
5.0 Rating
March 16th, 2014
My Experience As A Patient of Dr Sumayah Taliaferro
I have been a patient of Dr Taliaferro for the past 4 years. I think I have found my guardian angel for my (then) problem acne skin. I was just about to give up hope until my visit with Dr Taliaferro. I thought I would never find a cure to my acne/Rosacea but Dr Taliferro was very persistent, professional, and very knowledgeable of my skin care needs. She explained everything to me so I can get my skin care regimen down packed. She has a way with you to make you feel comfortable even though on those first several visits I felt ugly and didn't want to be seen by anyone. She has a way with her patients in making them feel very comfortable. She always goes out her way to help in any way she can. I would highly recommend any person who is having a skin care problem to Dr Taliaferro. I plan to go wherever she goes. I won't think of changing my Dermatologist. Dr Taliferro IS THE BEST...I LOVE HER. Also her staff are wonderful too. They really take care of your needs.
5.0 Rating
September 10th, 2013
c.w.
5.0 Rating
May 25th, 2013
Top Dermatologist in Atlanta
5.0 Rating
March 27th, 2013
5.0 Rating
March 27th, 2013
Definitely knows what she is doing!
Excellent doctor! First doctor to accurately diagnosis my skin condition. I have gone to several doctors over the years with diagnosis from adult acne to rosacea. She gave me a complete work up and suggested ways to calm my condition including food sensitivities that caused flare ups. Highly recommend her to all my friends and family.