Rate Now
Share Your Experience
Have you seen Dr. Sunghoon Lee?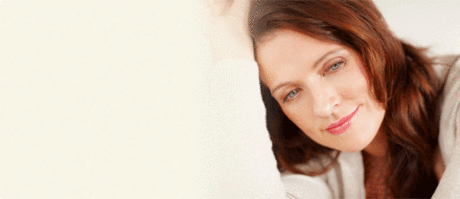 Epilepsy
Get the facts about epilepsy, including the different types, symptoms and causes of the condition.
25 Ratings with 14 Comments
5.0 Rating
December 18th, 2016
I could have not ask for better care or outcomes from surgery!
5.0 Rating
May 31st, 2016
5.0 Rating
September 18th, 2014
Pain Free
1.0 Rating
September 10th, 2014
Think Twice
5.0 Rating
June 30th, 2014
ACDF (x2 levels)
I went to the man because this was his area . I had no intentions of trying to comprehend something so involved and told him just that. I didn't pay him to be my therapist , friend , or to have "a great bedside manner" . Dr Lees post surgery briefing with my family was expressed to me as very courteous and detailed . I would think it normally expect the surgeon himself to check in at least once after surgery but in my case everything past that point was handled by his PA. As for the surgery , he did an amazing job performing my anterior cervical discsectomy w/ fusion . 3 years later .
1.0 Rating
April 1st, 2014
Walk in my shoes doc
I am appalled that this office and Dr. lee can be in this type of business of helping people. He was the most inconsiderate doctor I ever had. I will always be in constant pain. His office makes me want to cry. I don't think they are even human. What a shame to waste someones life just so they can reap the benefits of the insurance industry. I would not recommend him to anyone not eve my dog. Rude and very disrespectful.
5.0 Rating
March 19th, 2014
Great results!
I'm pretty late in writing this review but felt I needed to. I have had two surgeries on my c-spine. One in 2001 by another Dr at St. Anthony's in St. Louis and the last by Dr Lee in 2005. Just wanted to say that I had much better results with Dr Lee. After the first surgery I still had pain and all I was told is that I shouldn't still be hurting. I tried to deal with it by going to my local pain clinic and with LOTS of meds I continued to struggle for a few years until I was referred to the Spine Center at Mercy in Springfield. Through an orthopedic doctor there, I was referred to Dr. Lee. He was very informative and helpful and did a wonderful job on my surgery. Now I am having some more pain. probably arthritic but won't hesitate to see him again.
5.0 Rating
January 21st, 2014
Excellent doctor
Dr. lee is an awesome doctor. He took my pain away after other doctors had given me no hope. After being on pain meds for years and nobody being able to give me an accurate diagnosis he seem to be the only doctor to give me my life back. THANK YOU Dr. Lee for giving me my active life back.
5.0 Rating
January 17th, 2014
I visited Dr Lee Jan 10 and found him very professional, caring and a positive attitude towards my recovery.
5.0 Rating
January 17th, 2014
A cheerleader during my treatment plan.
I met Dr. Lee at the BASIC Spine doctor office in California. I contacted them about my recent injury. After falling like 10 feet onto my side from the back of my work truck, and trying to walk it off. I knew something was wrong. I had seen other doctors in the area without understanding the severity and most were more concerned with writing prescriptions to mask my pain. I can;t afford to be out of commission and pain medication, I thought was the answer. At first this helped my condition but as winter arrived, the colder weather seem to bring back my pain and I needed to see a doctor who would be able to help me with a real plan to get better. Being stiff in the am is the worst! For me, it was time to research other options. After reading about Dr. Lee on his website, I was drawn to see him based on his BIO and his background. It talked about working together and listening to his patients. Naturally I was skeptical but I felt that after reading review after review, to me this was the one thing I really needed. Upon my first visit, I was quickly relieved when I was greeted by a genuine person who took notes about my issues, my limitations and suggested options for me to consider and gave me information to read to help me better understand my condition. I was relieved to find that although the medication I was taking would still be needed, that it would only be temporary while I began a non-surgical option. Would I be interested? Absolutely! The thought of no more medication with a real therapy program gave me the hope I needed. To date, I have been seeing his chiropractors and 5 sessions on the spinal decompression machine. I feel my discomfort has become more manageable and more so, Dr. Lee has become my cheerleader. I am not one to ever leave reviews but in this case, I want people to know that if your looking for a human being who happens to be a surgeon who knows his stuff. Dr. Lee is on my Christmas list. I hope you have the same ease and enjoyment in your very serious issues like I have. I would probably be addicted to pain medication had I not found this physician.