Rate Now
Share Your Experience
Have you seen Dr. Suresh Undavia?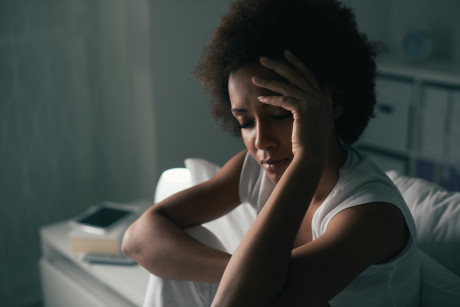 Bipolar Disorder
Get the facts about bipolar disorder, including the different types and symptoms of each.
28 Ratings with 14 Comments
1.0 Rating
September 8th, 2016
Not good and dishonest
This person accused me of being a drug addict and Schizophrenic and said I was faking PTSD on a work related case. I was approved by Comp Board as his testimony was regarded biased and incorrect. I then used his statement to get Social Security Disability and when he found out he said I wasn't supposed to do that. Social Security said I had every right to use it to obtain disability.
1.0 Rating
April 26th, 2016
Keep Looking
This doctor has a serious "god complex". After many months of treatment with several high end expensive drugs I didn't improve as he felt that I should have. He implied that I was making it all up and that if these drugs didn't help the depression then I wasn't depressed. Also stated that since I was going to work then I wasn't depressed. Requested that I have a family member come and talk to him about me. He ridiculed and mocked me. He does more harm than good as far as I am concerned. I would never recommend him no matter how hard it can be to find a psychiatrist in this area. Personally, I think he should set up an appointment with one of his peers.
1.0 Rating
February 29th, 2016
Joke he thinks pills fixes everything. Don't disagree with him. This idiot put me on lithium for 10 years I stopped taking his pills two years ago and things have been great.Watch these idiot doctors today all they see is Money and pills and yes any pills this guy gives you will be in serious withdrawal your ins don't want to pay your on your own so yeah if you want withdrawal and pill after pill then this guy is for you he tells you crap you wanna hear
1.0 Rating
October 3rd, 2015
5.0 Rating
October 1st, 2015
Highest recommendation for Dr. Undavia-He was and is a lifesaver for me
Dr. Undavia is in the top tier of the doctors I've seen in my life. He is extremely knowledgeable, and he understands the relationship between the mind and the body better than any doctor that I have visited. He improved my major depression by a significant degree, and he also diagnosed and very successfully treated (so far) a disorder that was causing me to gain weight at an unsustainable rate. While many illnesses cannot be cured, Dr. Undavia seeks to provide the maximum medical improvement that is possible for you. He is a very caring person, and he will do his best to help you. He does not sugarcoat, and he will tell you exactly what you need to do to feel better, all while maintaining a pleasant manner. Dr. Undavia is also very responsive to the medicine management needs of his patients. If you have been unsuccessful with other doctors concerning your physical symptoms, and you think there may be a mental component tied to the way you are feeling, I strongly urge you to see Dr. Undavia. He's a genuinely good man, and I highly recommend him.
4.0 Rating
March 5th, 2015
5.0 Rating
February 26th, 2015
I have been seeing Dr. Undavia for over a year now, and i am very happy with the services he and his office have provided to me. He always helps me with any issues i am going through at the time and helps me find solutions to my problems. He is very nice and easy to talk to and unlike many other doctors i have felt judged in the past, i do not feel like he judges me at all. It has always been a very pleasant experience when i go to his office, his receptionist is very helpful and courteous, and she always calls me the day before the appointment to confirm an remind me of the upcoming appointment, which is very nice to have that reminder. Dr. Undavia has helped me through the hardest times in my life and I honestly have never had a better doctor. He is very thorough and thoughful and very very professional. He truly helps me stay on track an he helped me get to the point i am at in my life greatly increasing my chances at success in my own personal struggles with the issues i have been seeing him for. I would like to thank Dr. Undavia for the time and thoughtful efforts and help he has offered and afforded to me in the past 13-14 months i have been a patient in his office. if you are struggling with any type of condition from psychological issues to addictions, i would highly recommend seeing him for help. You will get the help you need if you are honest and willing to do your part and he will show you just how to do that. He is the nicest most down to earth and understanding doctor i've ever had the privilege of seeing and i always look forward to my appointments. I can not think of any other doctor i would rather visit every month than Dr. Undavia.
5.0 Rating
January 24th, 2015
3.7 Rating
January 20th, 2015
curious
Im strongly debating on seeing this doctor for suboxone treatment but dont want to be over medicated does anyone know him on the suboxone treatment side of a doctor
5.0 Rating
January 9th, 2015
the most amazing doctor ever!!
Dr. Undavia is the most caring man and The smartest man I have ever met when it comes down to all doctors I have been involved with between family care doctors to emergency doctors to mental health doctors. He always listens and remembers what you have to tell him. He focuses on your health and physical state as well as how your family is doing. He is always asking questions about different things. If you need something he is always there. Dr. Undavia has done so much for me and my health and physical well being along with my family. He is highly respected here. And definately recommended.
1.0 Rating
April 8th, 2014
Horrable Dr! your better off at rehab!
Do not see this Dr! He not only isn't helpful, but much of his "help" is actually harmful. This Dr. relies solely on medications and offered zero help modifying behavior. He immediately dismissed any non medical options aside from electro shock therapy! This man should be removed from practicing on humans and probably jailed for harming so many people. I wouldn't suggest this Dr to my enemies let alone my friends or fam. Simply put he wants addicts that will shut up take there meds and not question the high dosages. There is no medical reason to go above 12mg suboxone per day!
5.0 Rating
January 13th, 2014