Rate Now
Share Your Experience
Have you seen Dr. Surindar Jolly?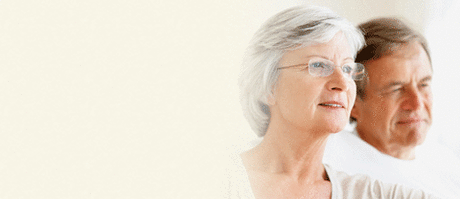 Alzheimer's Disease
Get the facts about Alzheimer's Disease, including the symptoms and stages.
42 Ratings with 13 Comments
1.0 Rating
February 23rd, 2017
Bad Medicine
I had seen this fraud 4 times in a month. Each visit I came back for 1 test. Waited 2.5 hrs to have a 20 minute test. He refused to schedule more than 1 test per visit. My ophthalmologist ended up diagnosing me as having some severe carotid artery blockage. My carotid attires were schedule for testing in August, and I was in surgery in June. My Ophthalmologist likely saved me from having a stroke or dying. This fraud came to see me after my surgery, and did not know I was a patient of his.
1.0 Rating
September 13th, 2016
not impressed
1.0 Rating
January 29th, 2016
Be prepared to wait 3 hours!!!
1.0 Rating
June 5th, 2015
Avoid
1.0 Rating
January 27th, 2015
avoid this doctor!!
1.0 Rating
October 6th, 2014
Awful Expeience
First off I have been waiting for them to transfer my records to my primary physician and to social security, for 6 months. My primary care physician said that she was astonished that, the he wouldn't send her the information of my diagnoses. Next Dr. Jolly is very uncaring and insensitive, when he diagnosed me. he gave me the term MS, which happened to be my first time hearing of the disorder. He didn't even explained to me anything of the matter. I had to literally do research o find out that I had been diagnosed with Multiple Sclerosis. Third, he does not respect people time, I was ill due to my diagnoses, my appointment time was at 10:30am, and he didn't see me until 2:00 pm. I feel Dr. Jolly and his team, needs to work on ethics.
1.0 Rating
March 6th, 2014
Several bad experiences
1.0 Rating
September 18th, 2013
Disappointed
Long wait times to see him, he rushes through the visit and does not listen at all to my symptoms, former diagnosis or current problems. Misdiagnosed me, now I'm seeing a doc at the MS clinic and this office is almost refusing to give me my records to bring. I have never heard of this before with any doctor. They are my records and I am entitled to them. He told me I had no symptoms of MS, when I have all the symptoms of MS and the brain MRI suggested I have MS. Total waste of time, he was rude and the EMG was very painful as he stabbed that needle in with strength, I have this test before. He gives everyone an EMG test. He basically got rid of me, and on my chart was marked very largely and highlighted in pink, MEDICAID. Not sure that had anything to do with my treatment, but it was a waste of time.
1.0 Rating
October 3rd, 2012
Total waist of my time!!!
Made an appointment after having surgery years ago (not by him). And every time I tell him about my complaints all he does is give me pain pills!!! How are pain pills going to help me with my loss of memory problem? On my last visit (which was the best one) he told me that all the problems I'm having are common for anyone who has had brain surgery and that I will always have them. I then asked him to send my records and diagnoices to my disabily lawyer stating all this new information, that was about 3 months ago and my lawyer sent payment for my records and she still dosent have them!!!!
5.0 Rating
November 22nd, 2011
I am frankly surprised at the other comments. I have been seeing him for years with my mother who has Alzheimers. He has always been very pleasant and understanding. I have had to wait about 15-20 minutes to see him. Its obvious he is very busy but he is very courteous and has always spent time with me and my mom.
1.0 Rating
July 14th, 2011
Worst doctor visit ever