Rate Now
Share Your Experience
Have you seen Dr. Surinder Kohal?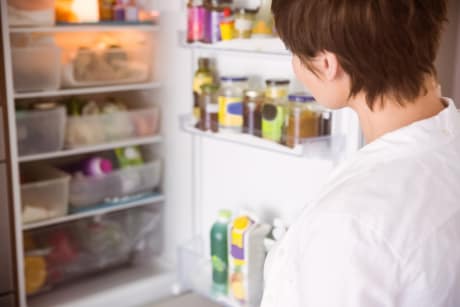 Binge Eating Disorder
Get the facts about binge eating disorder, including symptoms, causes and related conditions.
18 Ratings with 10 Comments
1.0 Rating
July 26th, 2016
No exams before diagnosis....
I had this doctor in ValleyCare Acute Care as the doctor on call. Thinking I may have broken my wrist, this seemed like a simple enough task to come in, be assessed and released. He came in and asked me about medications I was on (not what I was in the acute care about). I told him I wasn't looking for any medications, that I was there because I had hurt my wrist. Without looking at my wrist he declared it a sprain that would be splinted, told me to follow up with my GP in a few days and started to dismiss himself. I had to ask him numerous times about how he was sure it was a sprain and not a break without Xraying it...muchless looking at it. He finally looked at it, touched it very carefully in a few spots, not testing it's movement range, ability, or smoothness. I finally had to ask if I could "request" an Xray be done, for my own peace of mind. He agreed, but with a lecture about how I should "trust" my doctors because he has 12 years of education.... I guess he's never considered that other's might also have an education. That before they were a stay at home mother to a child, they likely had a career and schooling. That they might know a few things about the complicated structure of the wrist and it's sensitivity to damage that can have long term consequences if improperly treated or untreated. He left the room my husband and I were in and complained to the staff in the nursing station about me before ordering the Xray. He paid so much attention in my examination that he ordered the Xray for the wrong hand! The tech had to call and have him change it. He came in a short time after the Xray and reported he was correct, all was fine, it was just a sprain and his treatment would remain the same...a splint and follow up with my GP. I thanked him for "humoring me" but I have to admit that after his performance, I don't even think he looked at the Xrays...and if he did, if there were something wrong, I don't believe he'd admit to being wrong. So I will be taking those Xrays, checking them myself, and then getting a second opinion that I feel like I can trust on the matter.
1.0 Rating
May 26th, 2016
fgt
1.0 Rating
December 23rd, 2015
I'm never going to see this doctor again
I visited ValleyCare Urgent Care recently with severe body aches, chills, headache, and a fever of 103 degrees. My appointment was a complete waste of time and money. Dr. Kohal pretty much said " I don't know what is causing your symptoms, you seem fine." and didn't prescribe anything for my fever or pain. At the end of my visit he said "I hope you're not getting the flu or a cold!"...I'm extremely frustrated. I was more concerned about my fever than anything else and was looking for some answers on how I could manage it since it wouldn't go away. I received no answers. A lot of "Ums" from the assisting nurse. Avoid him at all costs.
1.0 Rating
November 30th, 2015
The worst experiences of my life
save yourself some money and your time. find someone else. always always condescending, have to demand blood tests, won't listen to symptoms as he has made up his mind before even seeing me. and can someone explain why he always says he needs to do a pap smear? I've told him over and over no, I have a doctor for that. I was deathly ill from a med he prescribed me, he refused to acknowledge it and told me I was just stressed out and to be strong. Excuse me? The muscles in my lungs could have stopped working. Where did he go to school for this? the Cayman Islands?
5.0 Rating
October 1st, 2011
Dr. Kohal is nice, attentive, and concerned..
I am writing this after reading one of the statements that Dr. Kohal screamed at someone. I think that is absurd, because Dr. Kohal talks so quietly all of the time, and I have seen him many times, 7 years. He has always been nice and accurately diagnosed me when I had a miniscal tear. He also continued to remind me to have my physical, since I am over 40, and I didn't want to do one. He told me it was important at my age to have regular screening.
1.0 Rating
September 29th, 2011
I was seen by Dr Kohal recently and the experience was by the far the worst I've been involved in. I was in the area staying with family when an unexpected relapse of an injury caused me to make an appointment for urgent care in Brentwood. The doctor was abrupt from the start then proceeded to scream at me when I didn't know the addresses of the various pharmacies because I didnt live in the area. I understand the job of an urgent care doctor may be difficult at times and don't know what he had gone through prior to seeing me but the lack of compassion for someone in extreme pain and general lack of professionalism was appalling. I would avoid any dealings with this individual at all costs.
5.0 Rating
September 25th, 2017