Rate Now
Share Your Experience
Have you seen S Vishnubhakat?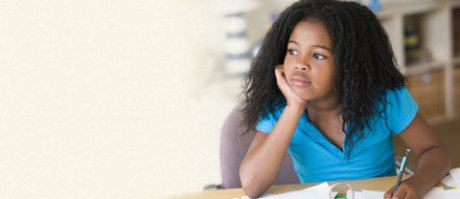 ADHD
Attention Deficit Hyperactivity Disorder (ADHD), including the different types and who gets them.
25 Ratings with 12 Comments
1.0 Rating
February 3rd, 2017
Terrible
Condescending and unprofessional. Talks down to patients. Abandoned me and failed to properly diagnose and treat. Refused to order a referral for a very severe and chronic medical problem. Office is like a factory; patients are numbers here. All reviews online are only positive ones and seem to be padded. Find a neuro who offers personalized care and attention and who will follow up on your individual needs.
5.0 Rating
September 28th, 2016
1.0 Rating
August 28th, 2016
Bad diagnostician
5.0 Rating
March 21st, 2016
1.0 Rating
August 13th, 2015
1.0 Rating
June 23rd, 2015
Sadly, my friend and I had a terrible experience with this neurologist. He treats woman as they are all neurotic. He misdiagnosed me and here I am two months later going in for surgery. My friend who was told it was just anxiety also was newly dx with MS .
1.0 Rating
April 11th, 2015
Go elsewhere
Had only one consult and that was one too many. My initial impression was that he was warm, caring and patient. When I told him that I was scared about the invasive test he ordered, he shook me off like a flea. He did explain the test he ordered (but with a know-it-all kind of attitude and tone) and gave detailed background about my condition, albeit info. I already knew. Then he failed to deliver the results of the tests, refused to respond to my repeated calls and emails, and then when I did get a call back -- it was a lengthy explanation that he would no longer be my doctor!!! As simple as that -- finished helping me for a terrible disease which leaves me in chronic pain and with a major disability. Done helping me for a disease he is well-known to treat. The fact that part of my care is with another hospital was a big turn off. He didn't want to be bothered with liaising with my other long-standing care provider. When I literally begged for his help or from one of his colleagues at NSLIJ, he told me that no one -- NO ONE within that huge hospital system could help me. The referral he did finally give me was to a physician who didn't even specialize in my injury. This physician gives NSLIJ a bad reputation, and doe not care about patients. He simply can't be bothered with doing the extra work patients in need require and certainly deserve.
1.0 Rating
December 26th, 2014
Avoid
Terrible diagnostician who failed to order the proper preoperative tests which would have prevented his misdiagnosis and referring me for two inappropriate surgeries. These surgeries led to more significant problems which are irreversible and that I have to live with for the rest of my life. Shame on you Dr V !
5.0 Rating
December 3rd, 2014
Relieved and happy I went to an expert
Came in after weeks of anxiety over a potentially terrible diagnosis. Dr. Murthi asked some vital questions initially and assured me we would either find out what the problem was or what it wasn't. He spent a good 20 minutes talking with me and teaching a Medical Fellow. 35 years of experience and published, I had looked up Dr. Murthi and knew his credentials. He was courteous, showed humor and compassion, and noted, "I can well understand your anxiety". In the end, he assured me nothing serious was found and recommended I find a way of reducing stress. I was very impressed at his bedside manner, and tremendous medical acumen. Now wonder he's chief of his division. (P.S. I'm a doctor and recognize skill when I see it). I suspect if he tells you not to worry, it's not because you picked the wrong doc, it's because there's nothing to worry about.
1.0 Rating
September 8th, 2013
Wrong doctor to get yourself checked out.... Not even a star is deserved!!
Same thing happened to my best friends girl friend! The doctors didn't know what was wrong with her so they just discharged with no treatments. Was just a waste of time taking those tests that she took but no results given or shown. Dr brought his pupils to back him up saying "it's all in your head..... It might be from stress.... I can't help you.... Come back for a check up after 2-3 months". SERIOSLY!!!!!
1.0 Rating
June 4th, 2013
Diagnosed me on the drop of a hat based on physical examination alone that there was nothing wrong with me and it's all in my head. How chronic muscle spasms that last hours at a time are in my head is beyond me. Didn't do any nerve conduction tests or any tests of any kind. Seems to fall back on his ego as his primary focus rather then listening to his patients.