Rate Now
Share Your Experience
Have you seen Dr. Susan Adams?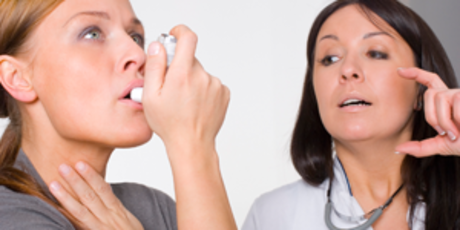 Asthma
More than 22 million Americans of all ages have asthma. Prepare to talk to your doctor about symptoms, diagnosis and treatment options.
25 Ratings with 15 Comments
5.0 Rating
June 17th, 2017
No-Nonsense Professional
We've used Dr. Adams exclusively for over 20 years. All three of my children have thrived under her care. She is straight-forward and knows her stuff. She's certainly not overly warm and fuzzy, but I think what some interpret as rude and condescending is simply her no-nonsense approach to medicine. Everyone should have a doctor that they trust, and we trust her implicitly. In case of a medical crisis with my kids I would rather have someone highly capable than someone to hold my hand. I have always found her very willing to patiently answer all of my questions and spend ample time with my kids during exams. I am truly surprised to see the negative reviews.
1.0 Rating
March 1st, 2017
Too arrogant to provide appropriate care for young children
I believe that she is an intelligent person, but practicing medicine (especially pediatrics) should be so much more than that. She relies too much on developmental questionnaires and too little on input from parents and caretakers. She seemed fine when my child was a baby, but as he grew, she became far more rude and condescending, especially when I expressed any sort of opinion. After seeking an evaluation from a different source, my son is now has multiple therapists to help him with his developmental delays. I should have known to get a second opinion earlier than I did - I wasted eight months trusting her. If you are certain your child will never need anything except by-the-book, routine care, she will suffice. Anything else... well. I'd pick someone with a little more empathy and intuition.
2.0 Rating
April 23rd, 2015
1.0 Rating
March 20th, 2015
1.0 Rating
August 26th, 2014
Horrible
Her bedside manner is awful. She is not fit to be around people, let alone around children. She is always extremely rude to myself and my daughter's father, and my daughter. She yelled at my daughter, talked to her very rudely and made her cry with how she talked to her. She's abrupt, condescending, makes rude remarks, and she's also extremely clumsy. Aside from not being kid-friendly or people friendly in general, she is also the worst doctor I have ever encountered,as far as her medical advice and treatment. I am currently searching for a new Pediatrician. The only reason for I even gave her a rating of one star is because there was no option for zero stars.
2.3 Rating
September 11th, 2013
Very rude
I totally agree with the others reviews saying that she has no manners especially with kids My son is scared to death of her He hates going there She totally bully him And screams at him and even put him in time out on the appointment She does not care about our concerns and goes through the appoint very fast And she does carry a big purse with her to see the patients Weird! Looking for another pediatrician now
1.0 Rating
September 7th, 2012
Awful- Bad as a Dr. and worse as a person.
This Dr. is atrocious and needs to change her profession. She is certainly not a quality Pediatrician. I express the same sentiment that many of the other reviewers do. She is flippant, rude, condescending and mean spirited. It's one way to act this way to a parent that can fight back, but to a child? She harassed and intimidated my Daughter to the point of crying and then continued to bully her. Maybe she should go into research where she doesn't have to interact with people.
5.0 Rating
July 5th, 2012
Child and Parent Very Happy
5.0 Rating
May 31st, 2012
2.3 Rating
March 15th, 2012
Dr. Adams sometimes speaks down to parents -- I do wonder if this is because her general population is less involved? Sometimes she treats me as if I'm overreacting yet I am the only one who can advocate for my child. If I suggest a specific treatment, she digs her hills in and refuses it -- later, one of her partners generally agrees with my assessment, my child is treated and the symptoms disappear. We really liked her at first but are considering switching. I have been underwhelmed with her office staff.
1.0 Rating
October 20th, 2011
What a vile, heartless woman! a HORRIBLE doctor.
What a horrible, horrible doctor! Absolutely NO bedside manner and she was rude and condescending to me and my son. She never once looked him in the eyes. She was VERY rough when she was touching him for the exam. It was so horrendous that I left without finishing the appointment. What a cruel mean woman. I wouldn't not recomend her to my worst enemy and will NEVER be going back!