Rate Now
Share Your Experience
Have you seen Dr. Susan Biegel?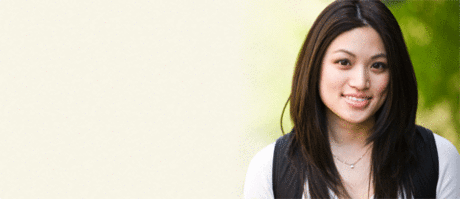 Birth Control
Get the facts about birth control so you can decide which type is right for you.
64 Ratings with 37 Comments
1.0 Rating
February 5th, 2016
SHAME ON YOU
You call yourself a doctor,thats a joke money has became more important to you than the lifed of a patient.I have heartfaiure and you refuse to see me.I CANT GET MEDICAL TREMENT.SO I GUESS I WILL DIE. YOU TOOK AN OATH.I AM NOT THE FIRST NOR THE LAST TO BE IN FRON T OF A PHONY PERSON LIKE YOU.I WILL FILE A COMPLAINT AGAISNT YOU!!!!! YOUR FRIENDS EMPLOEE MUST NOT THINK TO MUCH OF YOU .PLEASE PEOPLE DO NOT GET MIXED UP WITH THIS DOCTOR,ITS ALL ABOUT MONEY TO HER YOU DOCTORS HAVE TO LEARN YOU HAVE TO TREAT US.MY LAWYER WILL BE FILLING I WILL KEEP YOU IN COURT FOR A VEREY LONG TIME.PLEASE DONT WRITE B ACK AND TRY TO SOUND GOOD.
1.0 Rating
April 8th, 2015
They Care ONLY about money for more testing, not about your actual health concerns
DO NOT MAKE THE MISTAKE of going here. She whips in and out, they ONLY try to make you get additional testing, and don't spend time listening to the patients. I am not at ALL happy with their professionalism, timeliness of appointments or responses or anything else. The only good point: the staff is FRIENDLY. But I'd prefer unfriendly and good medical care.
1.0 Rating
July 24th, 2014
Stay away!
Only thing memorable about my visit was the ypung man who did my EKG other than that Biegel was a disappointment in her manners(none) and her treatment( to get as many test done as possible) make money! Her staff is "slow" and take for ever to answer your questions because Biegel takes forever in getting results! I would recommend her to no one not even my enemy!
5.0 Rating
May 28th, 2014
goes above and beyond
She has been trying to help me for four years. she honestly cares. i have not been a easy patient. but she is still willing to help thank you dr Biegal!
1.0 Rating
April 27th, 2014
felt embaressed
Went in for a review of labs I could hear here talking about my already devastating condition. Granite I called to many times and freaked out. I didn't know what condition I had only guessed I could hear her and colleges talking that I have a terminal virus before she even came in the room I have asked if it could be true for four years. I have been really embarrassed and hurt no human being should be treated this way. Regardless
1.0 Rating
September 27th, 2013
Avoid Dr Susan Biegle at all cost.
I have never seen Dr Biegle. Her staff is somewhat friendly. But, as far as the medical treatment is concerned, I feel like they are guessing and just a group of assistants trying to be Doctors. There are various reasons why I feel like this, but here is one example; I never get the right meds to take care of my problems. I get certain infections occasionally, and the NP's never know what to give me, they discuss it among themselves and I usually in up telling them what the best course of action is. I don't feel like this Doctor should have a practice because, she is putting peoples lives in danger.
5.0 Rating
September 5th, 2013
I just wanted to say what a pleasant experience I had during my recent visit to this office. I came in to receive an injection in my shoulder in hopes of alleviating the constant pain I was experiencing. Upon my arrival to this office, the receptionist greeted me with a cheerful "welcome" and made my check-in quick and simple. While I have always had some apprehension regarding needles and shots, your staff made me feel completely relaxed. I especially appreciated Dr. Biegel's kind and calming demeanor and how she took the time to answer all of questions regarding the procedure.
5.0 Rating
May 15th, 2013
GREAT experience
5.0 Rating
April 5th, 2013
Dr. Biegel
It starts you open the door and are warmly greeted. Dr. Biegel's office and her highly trained staff treat you in the most caring and professional manner. Having been her patient for over 20 years, through many medical issues, Dr. Biegel expertly considers the whole patient, listening to my concerns and understanding personal issues. She naturally knows how to put you at ease when discussing the alternatives to your healthcare. I feel blessed to know Dr. Biegel and her qualified staff and highly recommend them. They have created a comfortable and professional environment for one's medical care.