Rate Now
Share Your Experience
Have you seen Dr. Susan Bonar?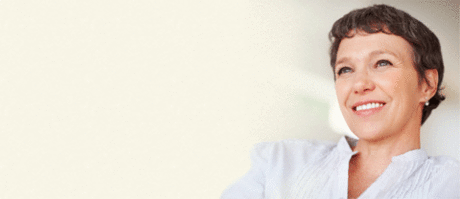 Fibromyalgia
Get the facts about fibromyalgia, including the symptoms and conditions that may be related to it.
71 Ratings with 42 Comments
5.0 Rating
July 25th, 2017
Excellent
5.0 Rating
June 29th, 2017
Outstanding Doctor
Dr. Bonar is patient, thorough, caring and extremely knowledgeable. I hobbled into her with a badly broken foot, fearing surgery. Walked out empowered with nutritional information and best healing instructions. One month later, no surgery needed walking nearly pain free and on a new path of nutritional health for a stronger healthier me. Dr. Bonar treats the whole person as an individual not just another blank face. Her staff is wonderful also; very efficient and helpful with x-rays, billing, scheduling and or any other questions that arise. I highly recommend Dr. Bonar!
1.0 Rating
February 20th, 2017
Had Achilles Tendon removed because of this Dr.
1.0 Rating
July 3rd, 2016
Stay clear
1.0 Rating
September 8th, 2015
Run for your life
Well now that I know Dr. Bonar graduated in the top 5% of her class it makes my 24/7 days a week of pain feel so much better. This doctor does not look at the MRI's she requested because if she did she would have realized mine was blank, not her fault EIP's fault, but she could have told me. The surgery I signed for her to do was included in the other surgery that she did that I never signed for, she NEVER even told me she did it at the next 5 appointments I had to find out 7 months later when I ordered the surgical records. The pain I have now feels like she left some barb wire inside of my ankle, come to think of it maybe I should have another MRI to see if there are some parts left in there, OH I already have had 2 more MRI's since the surgery. Run as fast as you can, get 2 or 3 more opinions and maybe you will be able to walk unlike me without a big boot 3 years after surgery.
5.0 Rating
January 26th, 2015
Very Pleased Thus Far
During my recent consultation with Dr. Bonar, I was deeply impressed with her intellect, presence, and thoughtful and thorough approach. Despite having graduated in the top five percent of her class at Yale Medical School (!!), Dr. Bonar was uncommonly grounded, gracious, and generous among physicians--not to mention surgeons. As a psychotherapist, I greatly appreciated Dr. Bonar's stance of asking probing questions, then listening attentively to my answers. In fact, I have rarely felt so heard and attended to within the medical community! Women employed in male-dominated professions face myriad additional hurdles, leading some to become (understandably) hardened. Not so Dr. Bonar, whose genuine empathy and compassion were palpable! I likewise resonated with Dr. Bonar's prudent, commonsense medical approach, in considering alternatives to surgery as a first resort. My situation is complex, as I appear to have diffuse nerve damage within my foot. I thus am beginning physical therapy via Dr. Bonar's referral, while simultaneously interviewing several other foot surgeons--a choice that Dr. Bonar wholly respected! While I have not yet made a final treatment decision, I feel an unusual sense of trust in Dr. Bonar's expertise. Dr. Bonar's office staff (radiologist technician Shannon and office manager Johnia) also were most caring and competent at their respective positions. In brief, while Dr. Bonar's office runs like a proverbial well-oiled machine, their treatment of me was anything but mechanical.
5.0 Rating
February 16th, 2014
I saw 3 other doctors before seeing Dr. Bonar. I had 2 prior surgeries and my foot was worse, could not wear sandals or stand for more than 30 minutes without severe pain. Re-do surgery was recommended. I am now able to get through the day and enjoy it. Many thanks to Dr. Bonar. I was recommended by a co-worker who said she was great.
5.0 Rating
November 3rd, 2013
Excellent Service, Awesome Results
5.0 Rating
October 29th, 2013
HIghly Recommend Dr. Bonar
In years past, I would ski, run and bicycle. 5 years ago I was experiencing pain in my right foot. My primary care physician sent me to Dr. Susan Bonar and she found I had severe arthritis. She fused the bones in my foot; and for awhile, I was fine. I then begin experiencing arthritic pain in my right ankle. After prescribing an orthotic (which worked for short time) Dr. Bonar suggested I have a total ankle joint replacement. This surgery terrified me. For about four years I endured the pain until I could barely walk. I then decided to have this surgery. I will never ski, or run or bicycle again, but shortly after the cast was removed, I was walking, pain free and without the use of an orthotic or cane. I am so grateful to Dr. Bonar for her skill and talent. I highly recommend her.
5.0 Rating
April 30th, 2013
Excellent surgeon
She performed an ORIF to repair my fractured and dislocated ankle. She had me up and walking in a relatively short period of time compared to what I was told by another surgeon in the ER. Mine is a Workmans Comp case and she never treated me any differently because of it. Here's the deal: she is extremely busy and won't remember your case from visit to visit, she is extremely experienced and will know if you are following directions or not, she is NOT a pharmacy dispenser. I have had no trouble getting the pain meds I have needed from her, but she will not keep writing scripts to make you dependent on more and more pills. Sometimes you just have to suck it up and be uncomfortable. I like her and would recommend her to anyone in the area. If you are looking for someone to enable and coddle you then I suggest going elsewhere.
1.0 Rating
May 25th, 2012
Nearby Doctors

Dr. Susan Bonar is similar to the following 3 Doctors near Leawood, KS.