Rate Now
Share Your Experience
Have you seen Dr. Susan Willard?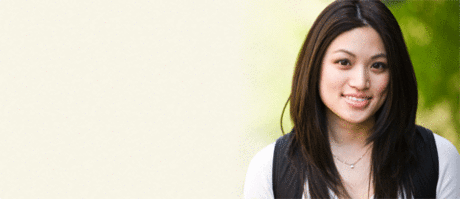 Birth Control
Get the facts about birth control so you can decide which type is right for you.
Quality Rating
Highly Satisfied
26 Ratings with 11 Comments
5.0 Rating
June 27th, 2017
I have been a patient of Dr. Willard's for more than 20 years. I have always received professional care from her and her staff. My yearly exams are always thorough and if there is a hint of a problem she orders tests. She's not quick to order prescriptions which isn't a bad thing. She's all about diet and exercise which also isn't a bad thing. I think she's fantastic and I would recommend her to anyone!
1.0 Rating
July 14th, 2015
Leaves something to be desired
5.0 Rating
January 8th, 2015
It has been some time since I've seen Dr. Willard, as live in McAlester, OK. She was always professional and caring. I started seeing a doctor in McAlester, who has now moved. Since that doctor moved, I've been seeing another doctor here. However, he has not taken lab, or had blood drawn for at least 2 years. I'm considering returning to Dr. Willard, but not sure of having to drive to Tulsa for medical care.
5.0 Rating
July 2nd, 2012
Great doctor!
2.3 Rating
June 29th, 2012
Attitude is harsh, demeanor rude!!!
1.0 Rating
January 2nd, 2012
if only she had listened..
This experience was 7 years ago, but is still worth telling. I went to Dr.Willard, hoping for an answer to why I was feeling so odd, having strange attacks, fatigue, heart fluttering, dizziness..etc. She ordered a test and took some blood. On my follow up, I brought s list of symptoms and short notes. When I gave it to her, she laughed, rolled her eyes, wrinkled the paper up and threw it in the trash without reading it. She then, sat in front of me, got close to my gave and yelled,"WHAT EXACTLY IS YOUR MAIN PROBLEM? YOU SEEM TO HAVE ALL OF THESE "PROBLEMS", BUT THE TESTS ALL SHOW THAT YOU ARE PERFECTLY HEALTHY!" I was very upset by this. This has been the journey I have suffered. Trying to get a doctor to LISTEN and care enough to help me. I was finally diagnosed with MULTIPLE SCLEROSIS AND DYSAUTONOMIA, by a few doctors who were willing to listen and order the proper tests. Doctors like ms. Willard are responsible for my lack of confidence and respect in our medical system. On a different note, I got my favorite scripture from her office. "we will mount to with wings like eagles. We will walk and not faint, run and not trip." Maybe not exact wording, but it is my hope for a cure for MS.
5.0 Rating
November 7th, 2011
Straight Shooter....
I have been a patient of Dr. Willards for about 10 years. She is a very thorough doctor, she asks questions, listens while you answer, allows you to ask questions. Her explanations are always in layman terms so you can understand. If she orders a test it's because she really needs to know the results to provide you with the best care.
3.7 Rating
March 11th, 2010
Make sure YOU take your time with Dr. Willard, and thoroughly explain your symptoms and history. She often seems rushed and quick to get through the appointment. But she is very accurate in diagnosis and treatment in my experience.
5.0 Rating
February 6th, 2010
I saw Dr. Willard many years ago and had to leave because of insurance changes. I returned to find her to be the same compassionate, caring Dr. she was when I saw her last. She is professional, to the point, and eager to help resolve your problem. The staff was courteous and friendly-I would highly recommend her office to anyone seeking a Dr.
5.0 Rating
January 25th, 2010
1.0 Rating
January 20th, 2010
Very Rude
Susan Willard has the worst bedside manner of ANY doctor I've ever seen. Her office accidentally mailed me instead of the insurance and I saw very rude notes she'd written about me on the paperwork. Never visited her again! She called me high risk because I'd asked her about the morning after pill. I'm married and we forgot the protection one night. We were not wanting more kids yet. How does that make me high risk!?