Rate Now
Share Your Experience
Have you seen Dr. Susan Catalan?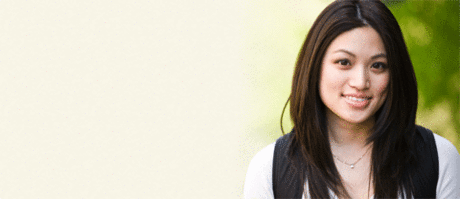 Birth Control
Get the facts about birth control so you can decide which type is right for you.
37 Ratings with 16 Comments
5.0 Rating
February 28th, 2014
Engineer
1.0 Rating
July 3rd, 2013
Dissatisfied
I never give bed reviews but she is TERRIBLE!!!!! I wouldn't recommend her to anyone. She doesn't listen to her patients. Is very cold and doesn't get to know her patients. I have never had such a BAD experience with a doctor in my life!!!!!!!!!!!!!!!!! She doesn't care at all about her patience and her nurse is just as bad!!!!!
1.0 Rating
February 27th, 2012
1.0 Rating
January 9th, 2012
1.0 Rating
November 12th, 2011
Haughty and disrespectful
Please go to another physician. My condition has worsened because she refused to listen and misdiagnosed me with allergies when in fact I have an infection. Someone previously said of her, "cold fish," "belongs in research," "doesn't listen." Check on all three. Her lax and resistant attitude has made me switch primary care physicians.
1.0 Rating
October 5th, 2011
Easy to get an appointment should have been my first clue!
A few of the members of this office staff have a real chip on their shoulders, particularly the person who handles appointments, and it trickles down hill from Dr. Catalan. I've spend a year trying to get to know her so that we could communicate and have had enough. If I thought she was a good doctor I could put up with most of it, but she is not. She refuses to listen to ANYTHING I say and is the queen of referrals. I have heard this from several other people so not sure where these good ratings are coming from but not from me.
5.0 Rating
April 15th, 2011
Awesome Doctor
I read these reviews and almost cancelled the appointment. I am so glad I did not! I have a doctorate and am very picky about my medical care. Dr. Catalan is fabulous! Medical people as well as us can make mistakes, as it is part of the human condition. Dr. Catalan is thorough, knowledgable, and a medical expect who looks at the WHOLE patient...not just a dissected sick body part. We disagreed on a treatment for my high cholesterol. Instead of prescribing the statin drug that I will never take, she presented all the research and best practices, treating me with respect the whole time. She gave me gentle reminders every visit and did not let this slide, but allowed me the option of writing a letter if I did not follow her advice. I have no doubt that if the chips were down, and my life hung in the balance, Dr. Catalan would give me state-of-the-art care and would make sure that others did as well...In this era of managed care, that is comforting. I recommend her highly. Great doctor, and personable as she gets to know you.
5.0 Rating
October 22nd, 2010
Extremely intelligent and skilled doctor.
I would highly recommend Dr. Catalan to anyone. She is the most intelligent and knowledgable physician I have ever met (and I have met many doctors in my life due to my chronic severe migraines). She keeps abreast of all the latest medical research, medicines and techniques. She knows the best specialists in the area and doesn't hesitate to recommend one if she believes that it would get you the best treatment. She always puts the patient first and their health and well-being are her top priority. The office staff, on the other hand, are rude, incompetent and undertrained for their positions. They have misplaced my medical records twice and lost my appointment on several occasions. However, despite the incompetency of the staff and my 45 minute comute to get there, I will still stay a patient of Dr. Catalan's. Good doctors are just too hard to find these days.
3.7 Rating
September 3rd, 2010
Takes some time to get to know her
When I first met Dr. Catalan I had the same impression as some of the other reviewers. I have been to her about five times now and she has gotten a lot friendlier. BUT...you can tell her the slightest thing and she jumps on it and tries to start scheduling test, etc. On my first visit, when I had a sinus infection, she tried to give me a tetanus shot just because I haven't had one in five or six years. I said that is not why I came here, and if I need a shot I'll take one then. She said "are you going to wait until you get tetanus and then take the shot - is that your plan"? I said yes, as a 48 year old I don't expect much likelihood of tetanus, so that's my plan. She was not happy. Then she sent the nurse in with the shot all ready for me! Four times I had to say NO WAY are you giving me that shot. I think that is major overkill! She is someone who really overreacts and seems scared not to. If you are someone who likes your doctor to be all over you, scheduling tests and referrals for every little symptom she is your gal. If you want treatment for the problem at hand and then go on with your life you need a different doctor.
1.0 Rating
August 25th, 2010
Stay Away! If You Want to Feel Better, Go Somewhere Else!
I went to see Dr. Catalan 4 times, and each time I got progressively worse. I went there with very specific and straightforward problems but she could not resolve one of them. She does not listen at all. Anytime a Dr. has to ask you 3 times if you have nausea and you answer all 3 times yes, I am taking Phenergen and she still doesn't know there is a problem. I went to see her because I have kidney stones, my urologist told me I needed a primary care physician, anxiety, stomach pain and my blood pressure. It seems like to me she is scared to do anything on her own. She wants to send me to other Dr's for stuff she can do. Such as: after a lengthy hospital stay(where I saw her not once)I needed some tests ordered. The surgeons in the hospital told me my primary care physician can order them. Well, she would not order them and wanted to send me to another specialist. I talked to her every time about my severe anxiety attacks, she said she didn't want to give me "band-aid" drugs so she tells me to start taking a medicine we have already tried that makes me vomit. I understand that some doctors aren't fond of "band-aid" drugs but what does a band-aid do? It sure does stop the bleeding! Anyway, if you truly want to feel better you will stay away from the Cat, she will tear you to shreds.
5.0 Rating
August 20th, 2010
thoughtful and thorough
Dr. Catalan has always been very sincere and respectful in her dealings with me. She has a professional and serious approach but it has never struck me to be rude or uncaring as some of the reviews have indicated. I have suffered from depression for years and saw Dr. Catalan for the first time after moving to Savannah. She took a lot of time discussing my life style and the impact of medications. In a follow up she expressed a lot of concern that I still had feelings of sadness, even though my mood was somewhat better. I guess what I am saying is that she recognized that I was still depressed and that feeling a somewhat better was not good enough. She referred me to a Psychayrist who perscribed a combination of two medications and she referred me to a therapist who helped me work through some grief issues. Two years later I am feeling better than I knew was possible and I will always be thankful to Dr. Catalan for taking the time with me and recognizing what I needed even when I didn't recognize it myself.
1.0 Rating
March 25th, 2010
Cold fish indeed
She belongs in research. Her behavior is like that of a high functioning person with autism. If you want a doctor with whom you can establish a real relationship, look elsewhere. The front desk staff is stunningly incompetent. I would be amazed if they haven't managed to kill someone by now. I am not being sarcastic. I witnessed a situation where an elderly woman was trying to tell them about some serious side effects her husband was experiencing with a new medication. He should have been seen immediately, but they couldn't be bothered. I approached the couple in the parking lot and suggested that they find a new doctor at a different office.