Rate Now
Share Your Experience
Have you seen Dr. Susan Komorowski?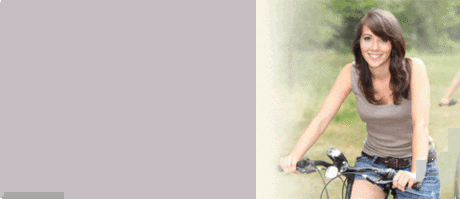 Endometriosis
Get the facts about endometriosis, including symptoms and parts of the body that may be affected.
18 Ratings with 12 Comments
5.0 Rating
March 21st, 2016
Wonderful doctor!!!
I truly don't understand the negative reviews on here about Dr. Komoroski. She is a great doctor!! I have been going to her for years and she delivered my son. While I do agree that I sometimes have to wait an hour to be seen, I feel she is worth the wait! She is always kind and very easy to talk to, and she is always so nice about answering my medical questions that are not obgyn related. I have recommended her to several friends.
5.0 Rating
January 13th, 2016
1.0 Rating
May 23rd, 2015
worst doctor ever, delivery and appointments
Worst decision ever! Komorowski is never on time with appointments every time I waited 2 hours, very fake smile, and terrible bedside manner, very quick to move on and wants everything on her time. Worst 9 months I ever wasted due to my pregnancy I didn't switch. Then at delivery not only did she take her sweet time she tossed my baby causing her to bounce after the delayed cord clamping. Then she was in such a rush she wouldn't allow me to deliver the placenta naturally and very roughly pulled it out causing extra bleeding and too much blood loss. I was completely unable to enjoy the deliver of the baby because I received no time in between her birth and digging her hand inside for the placenta. I wish my birthing experience was not ruin but unfortunately I can't go back. No idea where the positive reviews come from, I believe she picks and chooses the patients she's find of, to be kind to. Very rude to nursing staff as well before and after deliver. So please choose wisely don't take chances with her.
1.0 Rating
December 18th, 2013
Neverontime
Personally, I think she's a great doctor. She's kind and friendly and thorough. However, she has the worst time management skills of anyone I've ever met. She overbooks and the staff never lets you know when there's going to be a delay. I've been going there for a few years now and I've stayed there because that's where all my records are and I hate starting over with someone new. If you go there, plan on at least an hour and a half to two hours in the waiting room and then possibly another 30-45 minutes waiting to be seen in the exam room. Between myself and my two daughters, we've had several appointments in the last year alone and this has been the case EVERY time. 3 hours from start to finish on this last visit and there wasn't even an exam, it was just for a simple follow-up. This patient patient is finally fed up and finding a new office.
1.0 Rating
March 8th, 2013
Never go to OBGYN South
I would not recommend anyone go to this practice. Worst experience with a medical practice I have ever had. Long waits, angry (plain mean) staff, horrendous customer service, zero bedside manner. I could go on and on. Worked for many years in the medical industry and I am appalled that this practice can and does treat people the way they do. Do yourself a favor and go somewhere else.
5.0 Rating
April 22nd, 2012
very conservative care probably lengthened my life
Very good experience regarding OB care 17-19 years ago. I didn't go in for check ups for a number of years and when I did she started over...didn't like my fibroids, called for an ultrasound, did a follow up at 10 months to see changes,called for complete hysterectomy, recommended oopherectomy. I was doubtful since I didn't experience any negative symptoms of fibroids but trusted her. Best decision ever. Turns out I have uterine cancer (backed up by the second opinion from John Hopkins.) I really don't understand negative comments. She even called me on Friday evening when I expressed doubts to nurse that day over the surgery. She is a little brusque but she cares.
1.0 Rating
August 10th, 2011
This was the worst Doctor I've ever seen and because of moving I've had quite a few. Doesn't listen or explain anything and insults you. She makes you feel stupid. She is very overbearing and was so glad there was another doctor at the practice that was caring and explained things. I will never see her again and if she's ever on call, I will go elsewhere. If I'm ever pregnant and she's the one to deliver my baby I would request a different doctor because she is the most unprofessional horrible person I've ever met. I ended up in tears hysterically. Glad my husband was there. This was an experience I never want to go through. I would leave the practice all together but I love my doctor too much. But having to deal with Dr. Komorowski in an emergency was a nightmare.
5.0 Rating
January 28th, 2011
excellent knowledgable and experienced
I felt Dr. Komorowski was very caring and listened to my concerns. She asked many questions about my symptoms and was very kind and informative. Her examination was excellent and thorough. She performed several biopsies and was very helpful with the discomfort. Dr. Komorowshi is a seasoned and knowledgable physician. I look forward to my follow up visit with her.
1.0 Rating
March 12th, 2010
I'll never be the same..
She removed a very large chunk of my cervix (she coerced me into signing consent to treatment) I told her I wanted to wait but she insisted, she litterally scared me to tears telling me that I could die of cervical cancer if I didn't do consent..the pathology report came back negative and my new Dr. is telling me that so much was removed that I will have troubles carrying my baby to term. Please avoid this woman.
1.0 Rating
July 12th, 2009
Just say no.
Following a medical professional's advice instead of my own gut feeling, I let her induce me one week before my due date. My only concern besides the health of the baby was to NOT have a c-section. I asked her if I would end up with a c-section if I was induced and she said probably not. I even asked another doctor, however it was in the same practice, and he said the same. I ended up in labor for 24 hours then had to have a c-section because the baby wouldn't come down. My friend was in the same boat only she was having her second baby. Dr. Komorowski told her that usually women having their first baby with an induction have c-sections but that she shouldn't worry. I refuse to take the advise of a doctor just because they are a doctor. Always go with your intuition and never have Dr. Komorowski as your doctor. She was rude to one of my favorite nurses.
1.0 Rating
February 5th, 2009
1.0 Rating
September 3rd, 2008
AVOID AT ALL COSTS!
Nearby Doctors

Dr. Susan Komorowski is similar to the following 3 Doctors near Dayton, OH.

Dr. Jodi Regan

Gynecologic Oncology, Maternal and Fetal Medicine, Obstetrics and Gynecology

Dayton, OH 0 mi