Rate Now
Share Your Experience
Have you seen Dr. Susan Kudlinski?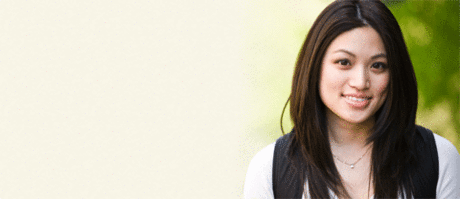 Birth Control
Get the facts about birth control so you can decide which type is right for you.
24 Ratings with 6 Comments
1.0 Rating
July 9th, 2016
If i could give negative stars i would! This was the on call doctor when I gave birth to my son a couple of years ago. She was abosultly horrible. As I was in the middle of pushing she told me she wanted to perform an episiodomy. I very clearly told her NO, I hadn't been pushing for that long and I wanted to keep on trying. Well she went ahead and did it anyways and then it resulted in a traumatic 3rd degree tear that took about 6 months to fully recover from. To my knowledge my baby was not in danger, nothing was ever said about his heartrate dropping or anything along those lines, seems to me she just wanted that baby out so she could be on her way. Well now I am pregnant with my 2nd and my current doctor says I may have complications with this birth due to the severity of my injury last time. I am specifically delivering at a different hospital because I do not want to chance having her as my on call doctor.
1.0 Rating
October 2nd, 2014
Horrible first time experience
Please do yourself a favor and find another doctor. First of, you WILL BE waiting for 45-50 min a minimum. I drid and after I expresed my frustration to a office manager, the nurse practitioner Rosamary Boyle-Forsythe came out and told everyone that she won't see me . AKA meaning " if you all start complaining about waiting time, I just won't see you". I had all rights to complain after almost an hour waiting. But she acted like all mighty God and refused service instead of being humble and apologetic . She forgets that she has a job because of us, PATIENTS! Please don't waste your energy and times and find another doctor !
5.0 Rating
March 25th, 2012
Happy patient
Let me tell you my pregnacy was not the easiest but Dr. Kudlinski was always there being as helpful as she could be until she found a solution to my pregnacy. She would always come in with a smile on her face and was very freindly before she would leave she would always ask us if we hand any other questions and if we did she would answer them being new parents and having an uneasy pregnacy she made us feel happy about the baby being okay would gladly recomend her
5.0 Rating
November 24th, 2010
2.3 Rating
May 29th, 2010
Dr. Kudlinski herself is a nice enough doctor, she is just too busy to provide the care I needed. I did have faith in her to perform a D&C on me (which she was 2 hours late to), it is just that I only saw her a handful of times while going through a partial molar pregnancy. I had to deal mostly with her assistant (which meant I had to leave a message and wait a day or two for a reply). I had to constantly go in for blood tests, but even when my hormone levels returned to normal, they didn't set up a follow up appointment. They also failed to set one up following my procedure. I really liked her as a doctor, but since I only saw her about 4 times in a 6 month period (remember that this is including a surgical procedure) I really don't feel comfortable recommending her to anyone. I'm sure she is quite capable to care for the patients she currently has, but there's just no time for more. I recommend that you keep looking for a different doctor, just like I will be.
5.0 Rating
July 10th, 2009
Wonderful Gynecologist
4.0 Rating
June 5th, 2017
4.0 Rating
June 5th, 2017
1.0 Rating
August 9th, 2016
5.0 Rating
June 27th, 2016
1.0 Rating
May 30th, 2016
5.0 Rating
February 17th, 2016