Rate Now
Share Your Experience
Have you seen Dr. Susan Lessner-Boesler?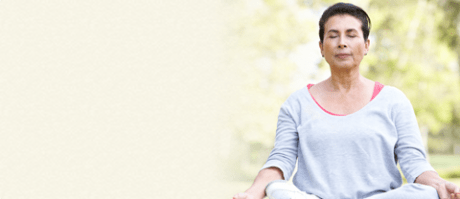 COPD
Get the facts about chronic obstructive pulmonary disease (COPD), including symptoms and complications.
9 Ratings with 5 Comments
1.0 Rating
August 10th, 2017
Inadequate care give to my wife
My wife went into the ER today with abdominal pain and a migraine. They did the normal blood work and nothing was abnormal. Doctor said you are constipated take magnesium citrate and Tylonal for the pain. My wife was in such excruciating pain that she stated that if she was dead that at least the pain would be gone. The doctor said nothing just turned her back and walked out. My wife was discharged on the way out she threw up twice. Nothing was even said to her. I went back in to complain and was told that if my wife came back in she would be seeing a different doctor, so we did and we saw the exact same doctor. Restated the problem and sill no help. We walked out at that point. I took her to Riverside Doctor's Hospital and they are actually helping her. Thank goodness there are actual doctors who care for people.
5.0 Rating
October 8th, 2015
1.0 Rating
April 20th, 2015
5.0 Rating
December 30th, 2013
Excellent doctor and very knowledgable . Made a difficult experience much better! Would love to see her again if necessary. Very kind and definitely not rude!
1.0 Rating
February 17th, 2013
Clueless. No bedside manner
Mrs. Lessner-Boesler is on staff at Sentara Medical Center ER. (Given the level of care I received, referring to her as "Dr." seems innappropriate) I waited several hours for her presence, even though I was the only one in the ER. Mrs. Lessner-Boesler did not listen or ask any relevant questions. She would have dismissed me competely, but being in such agony I begged her to at least sedate me or do something to ensure I was not dying. So, ignoring my symptoms (whole body on fire sensation, extreme back and leg pain) she then ordered a very expensive and completely unrelated heart test. Which, of course, revealed nothing. This woman did nothing other than ignore my agony, dismiss all of my symptoms and belittle me. Not only did she not follow up personally, but she provided zero follow up options for my condition. Had it not been for the excellent nurse on staff I would not have known how to proceed. He reccomended I find an orthopedist and request an MRI. (I did just that. The orthopedist diagnosed my condition and I had surgery the following week.) This year I am sincerely looking to move out of this ER's radius. Should I ever find myself in another emergency situation, it is both frightening and sad to think that Sentara Medical Center ER and Mrs. Lessner-Boessner is the only "care" available to me
1.0 Rating
August 10th, 2017
5.0 Rating
February 21st, 2017
5.0 Rating
January 23rd, 2017