Rate Now
Share Your Experience
Have you seen Dr. Susan Matos-Cloke?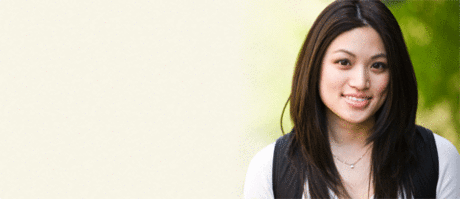 Birth Control
Get the facts about birth control so you can decide which type is right for you.
25 Ratings with 8 Comments
1.0 Rating
February 3rd, 2017
The nastiest, most unprofessional human being.
3.0 Rating
May 8th, 2015
I have been treated by Dr. Matos for the past three years. She has changed my life and many others. I truly believe she is the reason I'm alive and happy today. Before I met her I was tired all the time. I was depressed and as a result my relationship was failing. My primary doctor prescribed regular HRT treatment and after reading about it I was very concerned. I researched Bio-Identical HRT and as a result, met Dr. Matos and her staff at Advance Hormone Solutions. She is the most highly trained doctor in this industry (bio-identical hormones) and treats each patient individually as they need. After the first insertion and within 2 days, my life changed. I couldn't believe it. My boyfriend then, now fiancé, actually paid for my next visit since he was so happy with the change in me. He also said I looked younger!! I also got the B-12 shot just recently and my energy level has increased and when I stepped on the scale today, I lost 5 pounds!! I couldn't lose a pound in the last 6 months! Not only that, your libido increases tremendously and you look and feel younger. So, for all women out there feeling sluggish or going through pre or post menopause, trust me, this is wonderful! You will feel like you're 20 years old again. It's painless and quick. And.........for all the men out there who are suffering with us due to our hormones, there is a fix, and this is it. Kudos to you and your staff Dr. Matos! Thank you for making my world a better place. And....thanks for making me look and feel more beautiful!!
1.0 Rating
March 22nd, 2015
The worst doctor EVER!!
let me start by saying this, I have never met a more Uncompassionate physician in my life! I don't know how she was ever giving a license to practice! I went in for a free consultation. That lasted exactly 8 minutes. She asked me very limited questions. Didn't care much about my concerns or the reason for me coming to visit . I traveled over an hour and a half away. She told me after exactly 8 minutes That the treatments would cost from $750 two $2700. Never even explain to me what the treatment was any of the side effects. I sat there in a complete state of shock. That all of this actually took place in eight minutes. Nevertheless she says to me I got to go I'm in a hurry I need to insert a pallet and the patient is waiting !!As I'm walking out the door now it is exactly 10 minutes she hands me a book and takes me to get my blood taken.. That's when I pause and I refuse. She is not a doctor.. I actually was so disappointed and I'm trying to find the proper person to report this to. I would not recommend her let alone trust her to draw blood or administer any kind if I have hormone pallet in my body!! They are in for the money . Her bedside manner is terrible! I would never ever go back to that place again!!
1.0 Rating
September 10th, 2013
Worst doctor I hv ever seen
Dr matos is the worst ever doctor I hv ever seen. She doesn't care about anyone but money... You will get few calls to go and see her after the first visit and when u go there she even wouldn't care about your prob. Wouldn't even ask you about your condition since last time. I told her I still had the prob and seems like she really didn't care. Anyway changing my doctor. Good luck
1.0 Rating
July 19th, 2013
Terrible doctor
My husband went there once dr. Susan matos didn't check him properly and sent to do blood work. She didn't even listen to him properly and walk out. Few day later one of the nurse call me for the results and said the doctor to see him and I asked for what ,she couldn't explain to me why the doctor need see him... When he went there the doctor she sent me see another for something but the reason why he went there she didn't give him any treatment or she didn't Evernote ask him how he feel or like the medicine is working , She didn't say anything she walk out ...worse doctor i ever seen
5.0 Rating
March 27th, 2013
Advanced Hormone Replacement Therapy/ Paramus N.J
Dr Matos is an amazing Doctor, I am 54 years old and I wasn't feeling well until I found her. Going for BHRT has saved my life! I've lost 30 pounds, and all horrible Menopause symptoms have gone away. I couldn't even get out of bed in the morning. Thank god I found her. My energy, mood, my overall level of Health has improved. Most Doctors will give you anti depressants for peri menopause and Menopause symptoms which is not the answer... It's your Hormones that are out of wack. . I highly recommend this Doctor!!!!! She's the BEST!!!!!!
1.0 Rating
November 9th, 2012
Doesn't follow protocol
I was told I had low testosterone and going through menopause. I went for 3 visits. I had no change in testosterone so Dr. Matos would give me larger amount of dosage even though it wasn't the right protocol. My hair now has falling and having facial hair. Not only that, I have been bleeding as if I have my period again. Do research before starting therapy with her. I found a different doctor that has made my life normal again. Follows protocol and listens without given an attitude.
5.0 Rating
August 24th, 2011
Wonderful and very kind physician
5.0 Rating
August 11th, 2017
5.0 Rating
August 11th, 2017
5.0 Rating
June 30th, 2017
5.0 Rating
May 17th, 2017
Nearby Doctors

Dr. Susan Matos-Cloke is similar to the following 3 Doctors near Paramus, NJ.