Rate Now
Share Your Experience
Have you seen Dr. Susan Meisler?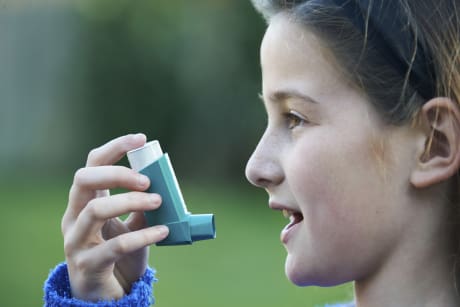 Childhood Asthma
Get the facts about childhood asthma, including the causes, symptoms and complications related to this condition.
20 Ratings with 10 Comments
1.0 Rating
September 30th, 2016
Find a qualified pediatrician
1.0 Rating
October 15th, 2014
Dr. Meisler
5.0 Rating
April 29th, 2011
She's taken superb care of my 2 kids for 17 years!
Dr. Meisler has been my kids doctor since 1993. She's wonderful. She's been with us through small issues and large - she diagnosed my oldest child's diabetes in 2008, and she's been at our side for every challenge. My kids trust her implicitly. Her staff are great. I can't imagine raising my kids without her by my side.
3.7 Rating
April 27th, 2011
Always available for sick children
pros: always available anytime Especially when needed most. Will not turn away sick child. Cons: wait time is long and appointment time not followed. I feel that time with patient is in a rush, I am not a doctor and I could not really say how long the doctor should stay with patient, just an opinion from a non medical person.Overall, I am happy with dr. Meisler and the 2 doctors in the practice and would recommend anytime.
5.0 Rating
February 17th, 2010
Great Doctor
we have been taking our children to Dr. Meisler for 16 years. There is a doctor available every day, including Sunday for sick visits. We have called the office at all hours of the night and always spoke with a doctor. Her associates have been wonderful too. Dr Meisler spends time with you, your questions are answered as well as the questions your kids may ask. Once my daughter turned 14, Dr. Meisler gave her a card so if my child had a questions she could call her herself. We can't say enough good about her.
5.0 Rating
October 7th, 2009
dr. meisler spent a lot of time with us and spoke directly to my child
2.3 Rating
September 11th, 2009
Poor administrative staff
The administrative staff are not courteous and schedules are not organized. Always puts the phone on hold and tells you to call at the end of the month for a schedule, only to find out that there are no more days left because the schedule was released earlier. Happens each time. Go look for another doctor--there are many much, much better ones out there.
1.0 Rating
August 31st, 2009
She gave my son autism
Dr. Meisler did not inform me that she was injecting mercury into my baby in the form of a vaccine preservative known as Thimerosal. She did not warn me about serious adverse events related to vaccinations. She did not tell me that thousands of parents attributed their children's autism to shots. She just delivered the party line according to the wealthy pharmaceutical companies who dictate the vaccine schedule. (Yes, Pharma execs sit on the CDC's advisory board.) My "well baby" visits resulted in an unwell baby. Docs can't be sued for vaccine-related problems or deaths - by law. Educate before you vaccinate.
1.0 Rating
May 21st, 2009
Dr.Meisler has no bedside manner--just wants you in and out. I use to be a patient when I was young, took my children as an adult and felt the same way. Switched to a better doctor in the practice (twice)they both left. So I stopped going. I agree with the other comments the administrative staff is horrible (with the exception of Terry). I would never go back there again! Doctors should focus less on the money and more on the patients and retaining good doctors within a practice.
5.0 Rating
January 22nd, 2016