Rate Now
Share Your Experience
Have you seen Dr. Susan Mueller?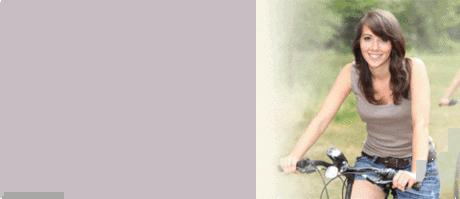 Endometriosis
Get the facts about endometriosis, including symptoms and parts of the body that may be affected.
Quality Rating
Highly Satisfied
60 Ratings with 16 Comments
5.0 Rating
October 10th, 2016
Incredible doctor
She has been such a great doctor in just the short time that I have had her as a doctor. She really seemed to want to get to the bottom of what was going on and seemed very knowledgeable. She performed an endometrial biopsy which was completely bearable which says a lot for the skill level of Dr. Mueller. These are painful tests and I was worried that, without having taken any medicine to prepare for the uterus for the test, that it would really hurt. She was very patient, explained what she was doing, and how to position my body to lessen the pain. It was such a relief that it did not hurt as bad as I thought it would. When the results came back negative, she gave me a big hug. Something that my previous ob/gyn would never have done...she had a horrible bedside manner. I highly recommend Dr. Mueller!!! She is simply awesome. If there is a wait time for her, there is good reason. She is an incredible physician, has a great bedside manner, is very knowledgeable, your wait time in the exam room is very short, she doesn't seem to rush through your appointment, and her tests are very tolerable. She is worth the wait!!!!
5.0 Rating
April 29th, 2016
She is a very busy lady but made time for me when I needed it. I just had a C-section and she did a great job. She is very to the point and does not baby you or feel sorry for you if you go to complain - which I love - but some people look at that as her not caring or spending time with you. In reality she is all business when it comes to medical issues, but does care.
5.0 Rating
September 2nd, 2013
5.0 Rating
September 10th, 2012
AWESOME DOCTOR
5.0 Rating
September 8th, 2012
First off, Dr. Mueller is truly amazing! I have a 3 yr old son and a 1 yr old son and she delivered them both. She is the most caring, loving, compassionate Dr. I have ever met. She is extremely down to earth and if a problem of any kind is suspected during pregnancy, she will not stop until it is fixed. Her staff is also extremely nice and down to earth as well. I could go on and on for days about Dr. Mueller. I have never had a bad experience with her and I would most definitely reccomend her to all my friends and family.
5.0 Rating
July 23rd, 2011
5.0 Rating
March 30th, 2011
Dr. Mueller is one of the most caring doctors I have met and I work with surgeons for a living. I had the pleasure of working with her as a tech student and that is when I decided she was the doctor for me. I love how most of the time I got to see her especially towards the end of my pregnancy. When delivery time came I was impressed by how she didn't wait until the last minute to come in. She sat at the end of the bed and was coaching me right along with my mom and husband. She was very truthful with me and the day after my son was born she came in my room during rounds and gave me a hug she is more than a doctor she is a friend.
5.0 Rating
February 28th, 2011
Amazing Doc
From the minute we called we were happy. I had my first appointment the day after I called, and they told me the first visit would be with Becky the midwife, who is so sweet and spent tons of time explaining all the testing I would have. The first visit we got to see the baby's heartbeat and Angie gave us a BUNCH of pictures, it was so nice to have so many to show to family and friends. My husbands off on Fridays and they did tell us that Dr. M isn't there that day, and we really wanted to meet her since we'd heard such great things about her so when we scheduled an appointment with her we weren't disappointed. My husband started taking off so we could have all our visits with her. At my 4D ultrasound they noticed something with the baby's heart and Dr Mueller showed me the pictures explained what was going on and sent me to have a ultrasound of her heart which thankfully wasn't something really bad but afterward they started seeing me every week and checking the baby. When I went into labor Cory got to deliver the baby it was so special. We've never felt more special and I can't wait to get pregnant again and go back! All the girls in the office are GREAT and sweet, and the lab girls are wonderful, they even let me lay down to have blood taken (I always get sick). And, well we just love Dr. Mueller she's amazing.
5.0 Rating
December 19th, 2010
Couldn't be better!
Dr.Mueller is my hero. I had a smooth pregnancy, until the third trimester. I was at the hospital 4 times for premature labor. Dr.Mueller was there, in the middle of the night, everytime I needed her. When it came time to delivery, she spent quality time with me and made everything go so smoothly. I wouldn't EVER go to a doctor besides Dr.Mueller. If she were ever to quit her practice, I wouldn't have another child because no one could provide such a great service as Dr.Mueller and her office.
5.0 Rating
September 22nd, 2010
5.0 Rating
August 12th, 2010
4 Stars, No Question!
Dr.Mueller is wonderful! I am 5 months into having my second child and Dr. Mueller hasn't dissapointed me in anyway. Dr.Mueller always takes the time to answer any and all questions I have. When she is in delivery, one of her very friendly staff members takes over and does equally a good job. I am very proud and comfortable with knowing that my second child will be deliverd in the care of Dr.Mueller and her staff.
5.0 Rating
August 12th, 2010
Awesome
Nearby Doctors

Dr. Susan Mueller is similar to the following 3 Doctors near Paducah, KY.