Vitals cannot verify whether or not this professional is currently practicing. We recommend that you attempt to contact the provider to verify their status. Please email us at support@vitals.com if you have any additional information.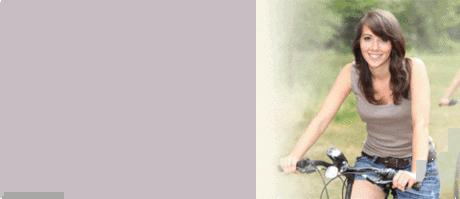 Endometriosis
Get the facts about endometriosis, including symptoms and parts of the body that may be affected.
10 Ratings with 9 Comments
5.0 Rating
June 28th, 2011
I am 64 and she is the best doctor I have ever had in any and all specialties. Besides being magnificent in diagnosis, treatment and bedside manners, she is knowledgeable of medicine, period.Many times I ran to her in tears because another doctor in a different field prescribed some "new" drug, that caused a revolution in my system and she prescribed for me some tried and true medication that solved the problem.Her thinking is her own, not just the typical doctor's protocol that tries to cover himself first, prescribing what you don't need and you don't want. Once she did for me minor surgery at St. John's Hospital, and let me go without "automatically" prescribing antibiotics. I was so grateful, because I do not react well to them, and it turns out I did not need them. Anyone else would have handed them to me on the way out, if nothing else, to protect himself in case I developed an infection. She just makes you feel at home, A true friend in moments of distress. What a lovely human being!
1.0 Rating
May 20th, 2011
5.0 Rating
May 18th, 2011
Smart, analytical doctor
I went in for a routine checkup and pap smear and Dr. Tritt was very professional and courteous. She also spent a lot of time discussing various things with me including Gardisil- which I had been vaccinated with two years ago and also the pros and cons of the DNA pap smear. I had suffered a horrible yeast infection at the time and she also explained to me that some women were allergic to over the counter yeast infection meds that could potentially give people a severe allergic reaction as it did in me due to the wax & preservatives content & advised me on which meds to avoid in the future- which includes all the generic brands of yeast meds at drug stores. However, she was very careful to cover all bases, and did a completely preventative test analysis on me to make sure everything was A-OK.I was previously a Kaiser HMO member, and Dr. Tritt was really fantastic- as I know it's a very sensitive issue to find a good gyno, but I found her on the first try. Also the staff was extremely courteous and they gave me an appointment straight away. She is not the type of doctor to sit there, holding your hand and being your therapist sort- she is very straight to the point and honest with you, which is how I prefer my doctors to be. Most of all, she is very well versed in research and just has a lot of experience and is easy to talk to in regards to various treatments. I would recommend her to anyone who prefers smart, analytical doctors.
1.0 Rating
July 28th, 2010
1.0 Rating
May 7th, 2010
Lack of care and professionalism
Please be cautious the most DISAPPOINTING Dr. Care experience, extremely UPROFESSIONAL and LACK OF Customer Service across all staff. I waited for 1.5 hours as a new patient and only after I complained Dr. Tritt came explaining that they thought my appointment was 45 min later than it was! I was overbilled and I called to clarify that the person in billing told me you dont know what you are talking about. He cut me off when I started explaining why I was calling. I was told to speak with Jen Carpel in the office. I did not get a chance to say much. Once I said I was calling about my bill, she immediately concluded I did not understand my insurance. When I started to speak, she told me WHATEVER!. In HealthCARE we deserve to deal with Humans who at least pretend they CARE!
5.0 Rating
September 18th, 2009
Great Dr.
5.0 Rating
September 11th, 2009
A Very Positve Experience
Can't shower Dr. Tritt with enough accolades. Not only is she medically smart but has an excellent bedside manner, is interested in your well-being and follows through immediately by telephone on tests conducted in her office. Spends considerable time with you on telephone going over everything with you by answering all your questions and then some. Her staff at the clinic are extremely professional and are there to serve their patients to the best of their ability. Have referred Dr. Tritt to many of my associates and will continue to do so.
1.0 Rating
August 28th, 2009
terrible doctor
1.0 Rating
July 24th, 2009
Horrible experience
I went to see her for a terrible pap smear result and she referred me out saying that based on my paperwork, I would need a cone biopsy. She refused to even do the colposcopy ordered by my primary care doctor who RECOMMENDED this awful woman. I could not get in to anyone she referred so I went to someone else of my own choosing. I then told her who I went to see and she condemned him saying not to go to him but I received her message too late. My secondary results were questionable and I wanted to seek out Dr. Tritt for a second opinion but when I called, her staff said they relayed the message to her but that she would not consent to call me back because I was not a patient (she hadn't started a file on me because of that earlier cursory glance of my paperwork). I said that's what I wanted...to become a patient of hers and to seek a second opinion. However the woman at the front desk said no, that she referred me out and would not see me. I said is she accepting new patients (knowing the answer was yes) and the woman said yes. I said that I'd like to make an appointment and again the woman said no, that she referred me out and that I could not seek a second opinion from her. I was essentially BARRED from seeing a doctor who I had never caused a problem with because I had never really seen her before other than to have her glance at my paperwork and give me a diagnosis based on that. It's insane.
5.0 Rating
May 25th, 2016
Nearby Doctors

Dr. Susan Tritt is similar to the following 3 Doctors near Santa Monica, CA.