Rate Now
Share Your Experience
Have you seen Dr. Susan Vandellen?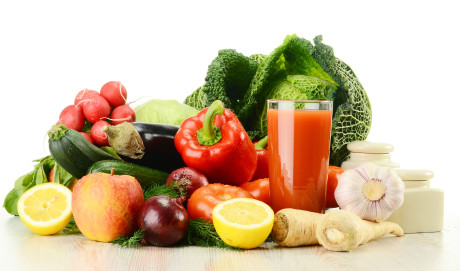 Type 2 Diabetes
Type 2 diabetes is a chronic disease in which your body is unable to maintain a normal blood sugar (glucose) level.
Quality Rating
Highly Satisfied
40 Ratings with 10 Comments
1.0 Rating
September 14th, 2016
Truly the worst diagnostician I've ever met.
She didn't read my history at all. Touched 4 or 5 areas declared she knew what it was. Handed me a fibromyalgia brochure and asked me which drug I wanted. When I said " how can you rule out arthritis since its in my family and I suffer pain and stiffness daily; she replied " you're to young to have arthritis, I can tell by looking at you!" Had she bothered to read my history she would of known I have a lot of arthritis. When I said for example "I can't squat or bend down she said sure you can, just do it". ( actually I have bone on bone arthritis) Don't waste your time or money on this joke of a dr. She never did a blood test etc etc. How could she possibly rule anything out before her 3 min diagnosis???? What a waste of office space.
5.0 Rating
August 8th, 2016
Dr. Vandellen is a great doctor. Always fast and courteous.
5.0 Rating
April 19th, 2016
she got my diagnosis right, when other doctors could not
5.0 Rating
October 12th, 2015
Shes the best
5.0 Rating
July 30th, 2015
Excellent Doctor
1.0 Rating
May 3rd, 2014
I was seen in the hospital by Dr Vandellen & found her rude and very unprofessional with the resident she was "training". I would/will never follow up with her again. She barely looked at me and basically said that the diagnosis given to me by many other Dr's was wrong and gave me a completely different diagnosis..Again, without test or exam. I felt totally ill at ease with her & felt sorry for the resident. whom, by the way, was very professional & pleasant.& did a through exam
1.0 Rating
May 3rd, 2013
Horrible Horrible Horrible!!!!!!!!!!!!!
Treated me like a pill seeker. Completely missed the fact that I had arthritis in my shoulder, spine, both knees, an ankle, and most fingers. All she did was poke me - declared I had fibromyalgia and said she didn't need to see me again and doesn't prescribe anything for it. I didn't even ask!!!!! My doc wanted me to see her (but couldn't get a legit referral because my doc is not in the St. John network.) Especially because RA runs very rampant in both sides of my family and I've been showing signs of it for years. I ended up getting an MRI from another doctor was asked how I even manage because it is that bad. She treated me like complete crap and I was very upfront and truthful about everything (my history, my meds, my families history, etc). She made me feel SOOOO ashamed of myself. I was referred to her. I am a grown woman with children, a respectable career, and no history of medicine abuse. I couldn't believe the way she treated me. My experience with her - was hands down - one of the top 2 worst ever experiences I've had with a professional. She was judgmental and horrible right away.
1.0 Rating
October 4th, 2012
WORTHLESS!!!!!!!!!!!!!
She tapped me on the back and said you have fibrmyalgia and gave me a perscription of medicince I can not even take due to reactions, If she had listened for a second then she would have known that! My next vist she told if your not going to take the medicince then why are you here, go find another doctor! She is RUDE and nasty even to my two year old daughter who was with me. It was advised by my other doctors who were performing surgeries and neurological testing to not take any extra medicines and she seemed to be upset that they said that. She will not do any test or anything! Literaly a tap on the back!
1.0 Rating
March 1st, 2012
4.0 Rating
September 18th, 2017
1.0 Rating
September 8th, 2017
Nearby Doctors

Dr. Susan Vandellen is similar to the following 3 Doctors near Macomb, MI.