Rate Now
Share Your Experience
Have you seen Dr. Susan Vicenti?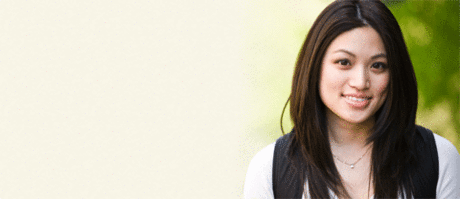 Birth Control
Get the facts about birth control so you can decide which type is right for you.
30 Ratings with 8 Comments
5.0 Rating
September 19th, 2017
5.0 Rating
October 8th, 2015
1.0 Rating
October 5th, 2014
Not good with teens perhaps
My daughter saw Dr Vicenti about a very distressing physical problem. The doctor referred her to another doctor because she didn't know much about the problem, which is appropriate, but she also said to my daughter that maybe God gave her this awful problem for a reason. Even if the doctor was meaning to be comforting, this is highly inappropriate and potentially hurtful -- even if the doctor knew that her patient was religious (which in this case she wasn't).
1.0 Rating
June 19th, 2013
A disturbing visit
I went to Dr. Vicenti to see if she would be a good back up OBGYN since I am choosing to give birth naturally with a local midwife. I arrived 20 min early to fill out first time patient questions, as requested, and then continued to wait 10 min past my actual appointment time. While in the waiting room I talked with a local girl who was watching a very cute baby for a mother while she was seeing the doctor. I was then asked to come back into a room to have, a very old woman who talked very quietly, take my vitals. I then waited another 5-10 min for the doctor. I didn't mind waiting but I did mind how the doctor later treated me. At first she seemed chatty but then also very loopy. She kept looking down at nothing and telling me strange topics like, "Oh when your pregnant it's not good to eat certain fish." She continued to tell me very cripticly about a story a local had told her. It was like she was on some sort of medication. She never asked me any questions about my health, but insisted that I let her take a sonogram of the baby. I told her I had had one just taken and would like to wait until 20 weeks when I can also find out the sex of the baby. Since I do my own research and have talked with many women about sonograms I felt very confident I did not need one at this time. Dr Vicenti's response to me were these exact words,"I think your being silly not to get one." I am not used to being called names by some one who is in a professional field. I felt very uncomfortable at this point. I see now the intimidation this woman was using to try to get me to do something that was my choice. She was trying to scare me into getting a sonogram when I told her I did not want one. I had had a sonogram and heard the baby's heart beat just the month before and the baby was fine. Dr. Suzan Vicenti said she could not gain access to these records because it was done in the ER. I would have been fine getting a sonogram later, as I told her, but she was set on me getting one right then and there. I held my ground and told her politely for a second time,"I would like to wait until 20 weeks." Vicenti then sayes,"Your due date will not be as accurate if you wait", another scare tactic. At this point I was beginning to doubt everything I had heard but then quickly turned my brain back on. Dr. Vicenti said, "Well i'd like to hear the baby's heart beat". I said ok but when she pulled out, what looked like some jelly and an electrical device, I did not feel comfortable letting her proceed: given the conversation that had just taken place. She then started to become indifferent. I then told her the reason I had come to see hervwas that she was recommended highly to me by Mari, who is a midwife in training. Mari had told me that Dr Vicenti was very nice and personable and did things more naturally. Dr.Vicenti replied, "You know, I still think the safest place to have a baby is in the hospital", then she started to talk very negativly about Dr Lori who I was seeing. I could not believe my ears. Here I am at this Dr appointment and have already been called silly twice and this Dr has still not asked me one single question about me or my health. Then she started bad mouthing the Dr I briefly mentioned I am seeing. The whole thing was very unprofessional and very uncomfortable. To say the least, I did not feel safe. I had to stop this woman's ranting and end this visit. So I told her very clearly." I do not want to have this conversation". The doctor was silent. I then broke the uncomfortable block of time with, "I do need a proscription for Zofran since I only have two left". Vicenti quickly wrote me up a proscription for Zofran and stated, "And with seven refills that ought to do it. I was amazed..and questioned to myself-is that malpractice?- She then said we were finished and showed me the way out. I waited in the waiting room while she tried to retrieve my lab work from the ER. I saw her walk by and whisper something to the receptionist. Then I saw the receptionist look up at me with a look of distain in her eyes. I thought to myself, "This is a very unusual experience and unprofessional office. I continued to wait, when Dr Vicenti came into the waiting room and informed me that the ER did not take the labs that she was looking for and that if I need more labs done to go to Queens hospital. I could see she did not want me in her office again and was not even courteous enough to offer me another recommendation for a OBGYN. I then left the Dr office very well composed but underneath feeling quite angry and sad. This woman had been highly recommended to me and it had been a disturbing experience. I then called my sister who offered me some emotional support and was sorry I had to go through that experience. Later I called my midwife who was very surprised at my experience as she had just talked to Dr Vicenti days before. I learned the truth about my midwife and was very impressed by her great PR with me and honesty about the situation. As I walked away from experience with Vicenti I started to have compassion for the other women and possibly teens who go to see her. I'm sure others have had better experiences than I but overall I sincerely hope no other woman has to undergo the bad PR that I was given.
5.0 Rating
May 24th, 2013
Wouldn't go to any other
2.3 Rating
September 26th, 2011
Incredibly short 1st time prenatal
This was my first prenatal appt ever and she didn't bother with me for more then 15 minutes tops. Didn't ask if I had any questions or concerns. When she did the sonogram she never mentioned if the heart rate was normal or if everything was well. Didn't even point out the baby on the sonogram knowing it was my first child. I had to ask her afterwards to show me! She never even asked if i wanted to be put on prenatals but was quick to ask me if I wanted meds for dizziness. The room looked liked it belonged in a cottage which was cute but it was all very dusty. Afterwards I get a bill in the mail for services that were never provided. Needless to say I never went back and do not recommend.
5.0 Rating
April 21st, 2011
wonderful office....
4.0 Rating
May 22nd, 2017
5.0 Rating
April 15th, 2017
5.0 Rating
April 15th, 2017
4.0 Rating
November 30th, 2016