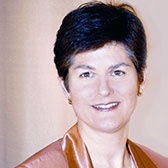 Urologist, Surgeon
25 years of experience
Video profile
Accepting new patients
Brought to you by
License & Identifications
A medical license is required for a doctor to practice medicine in a particular state. Requirements vary by state but most require, at a minimum, post-graduate training in the doctor's specific specialty. An NPI number is a national identifier unique to an individual health care provider and is managed by the Center for Medicare & Medicaid Services (CMS).
Learn more about Dr. Susan Walters:
View the full profile to get information on:
Qualifications
What's important to you
---
View full profile
Patient Reviews
The overall average patient rating of Dr. Susan Walters, Urologist, Surgeon is Average. Dr. Walters has been reviewed by 7 patients who have provided 2 comments. The rating is 3 out of 5 stars.
| | |
| --- | --- |
| Ease of Appointment | 3.2 |
| Promptness | 2.8 |
| Courteous Staff | 4.6 |
| Accurate Diagnosis | 3.2 |
| Bedside Manner | 2.8 |
| Spends Time with Me | 2.8 |
| Follows Up After Visit | 3.2 |
Prepare before visiting Dr. Walters
---
Specialties & Research
Dr. Susan Walters, MD is board certified in Urology.
She has special expertise in 17 areas:
Biofeedback
Biopsy
Female Urogenital Diseases
Kidney Cancer
Kidney Stones (Kidney Calculi)
Laproscopic Surgery (Laparoscopy)
Nutritional Support
Overactive Urinary Bladder
Pelvic Pain
Prolapse
Rectal Prolapse
Rectocele
Tubal Ligation (Permanent Sterilization in Women)
Urinary Bladder Cancer
Urinary Incontinence
Vasectomy
Women's Health
---
Education & Awards
Dr. Walters graduated from Saint Louis University.
---
Affiliations
Dr. Walters has 5 hospital affiliations:
Swedish Medical Center - Cherry Hill
Northwest Hospital & Medical Center
---
Additional Information

Dr. Susan Js Walters MD is a female Surgeon, has 25 years of experience and practices in Surgery and Urology.
Where does Dr. Susan J. Walters practice?
Dr. Susan Walters has 1 office location.
Dr. Susan Walters practices Surgery and Urology near Mountlake Terrace, WA.
See Mountlake Terrace Surgeons and Mountlake Terrace Urologists.